SPAC Intelligence
Know the Team, Know the SPAC
Know the team behind the deal with full track record across all their SPACs. Includes aggregate deal and performance metrics.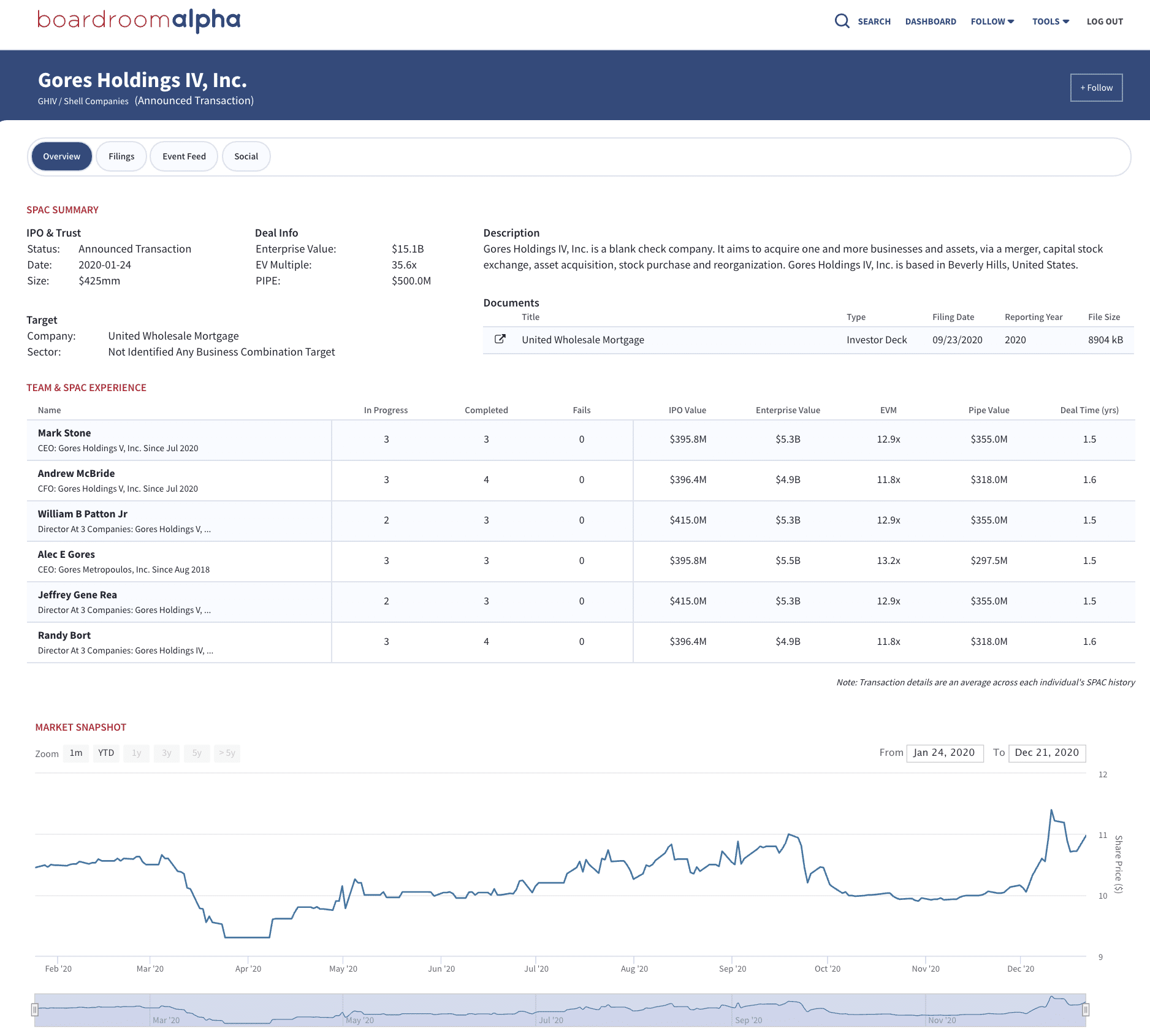 Comprehensive coverage of SPACs 
Full details for every SPAC
Monitoring for SPAC announcements
Quick access to every filing and press release
Key date tracking for shareholder meetings and more
Complete context on key people
Full SPAC track record — deals they've done, time to deal, returns and more.
Full public company track record — ratings, analytics and context on every US public company CEO, CFO and director.
Full biographies including age, gender, education, and race/ethnicity
Insider buying and selling
Revolutionary quantitative assessments of officers and directors