Revolutionary performance ratings, analytics, and context for every director, officer, and team. Know the team, track record and governance practices at every US public company.
Complete context on every officer and director
With full drill down capabilities and a highly intuitive, responsive interface, information that would normally take months or years to assemble is at your fingertips within seconds.
Full biographies, including age, gender, and education
Insider buying/selling tracking and analytics
Pay practices as a director
Capital allocation (dividends, buybacks, M&A)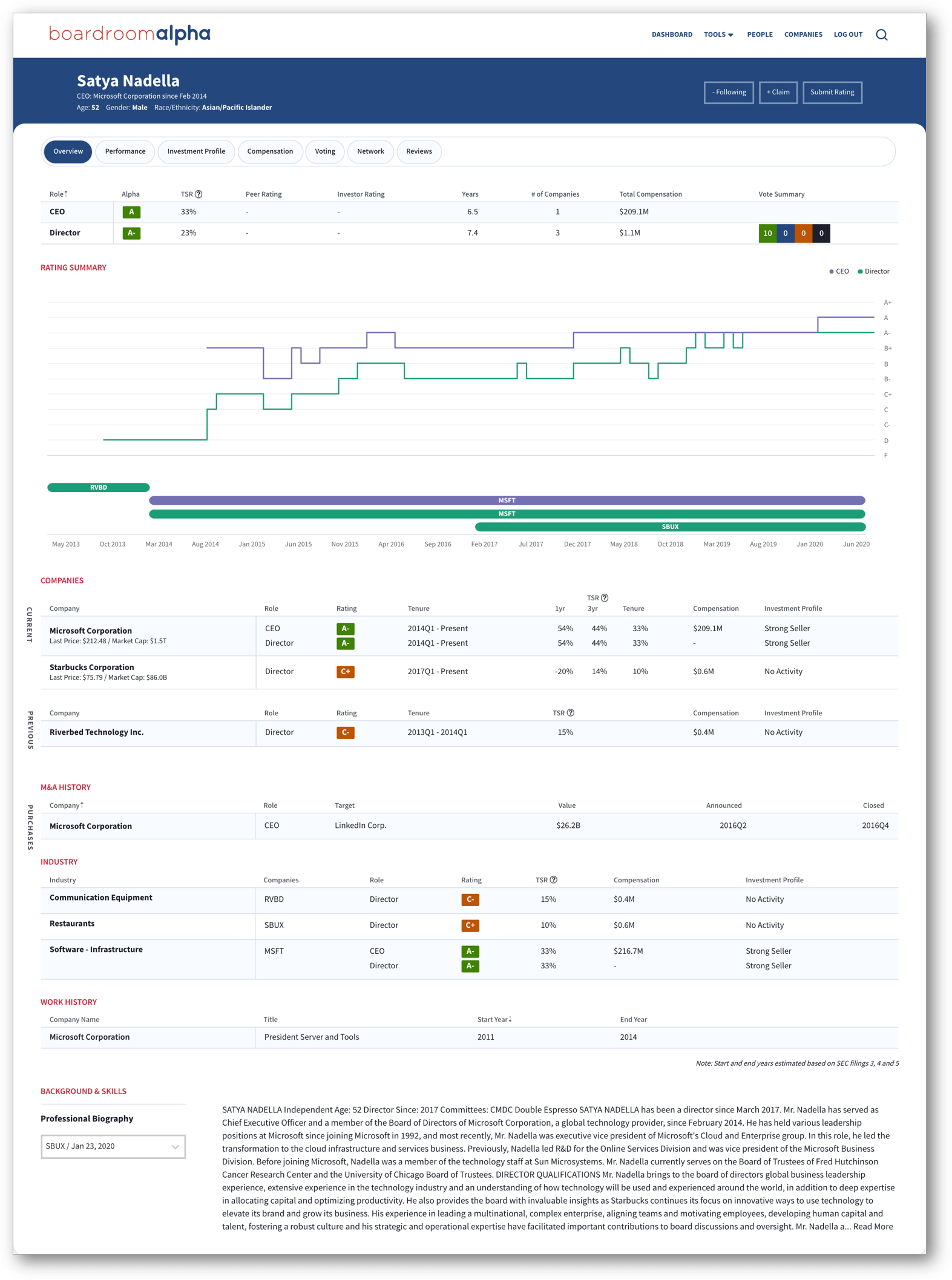 The Boardroom Alpha Rating
A uniquely powerful, objective, data-driven assessment of individual performance for every public company director and officer, the Alpha Rating assesses each individual across key dimensions.
Returns
Delivery of strong, stable return for shareholders.
Financials
Establishing the right financials to drive long-term value and innovation.
Events
Both positive and negative,
including capital allocation decisions.
Investment
Making meaningful stock purchases or sales.
Company intelligence on performance, ESG, and more.
Board & Executive Team Intelligence. Full coverage of the Board, CEOs, and CFOs (with increasing coverage across all named officers).
Quantitative assessment of the Board and Management's ability to drive value.
Details and assessment of governance practices, board and executive entrenchment, diversity and more.
Pay-for-Performance Analytics and compensation data across all directors and officers.
All insider trading analytics on equity grants, acquisitions, and dispositions – spot potential governance issues early.
Shareholder voting history and analytics identifying meaningful signals of discontent from shareholders.
Full-text search and machine learning classifications of all filings, disclosures, and press releases.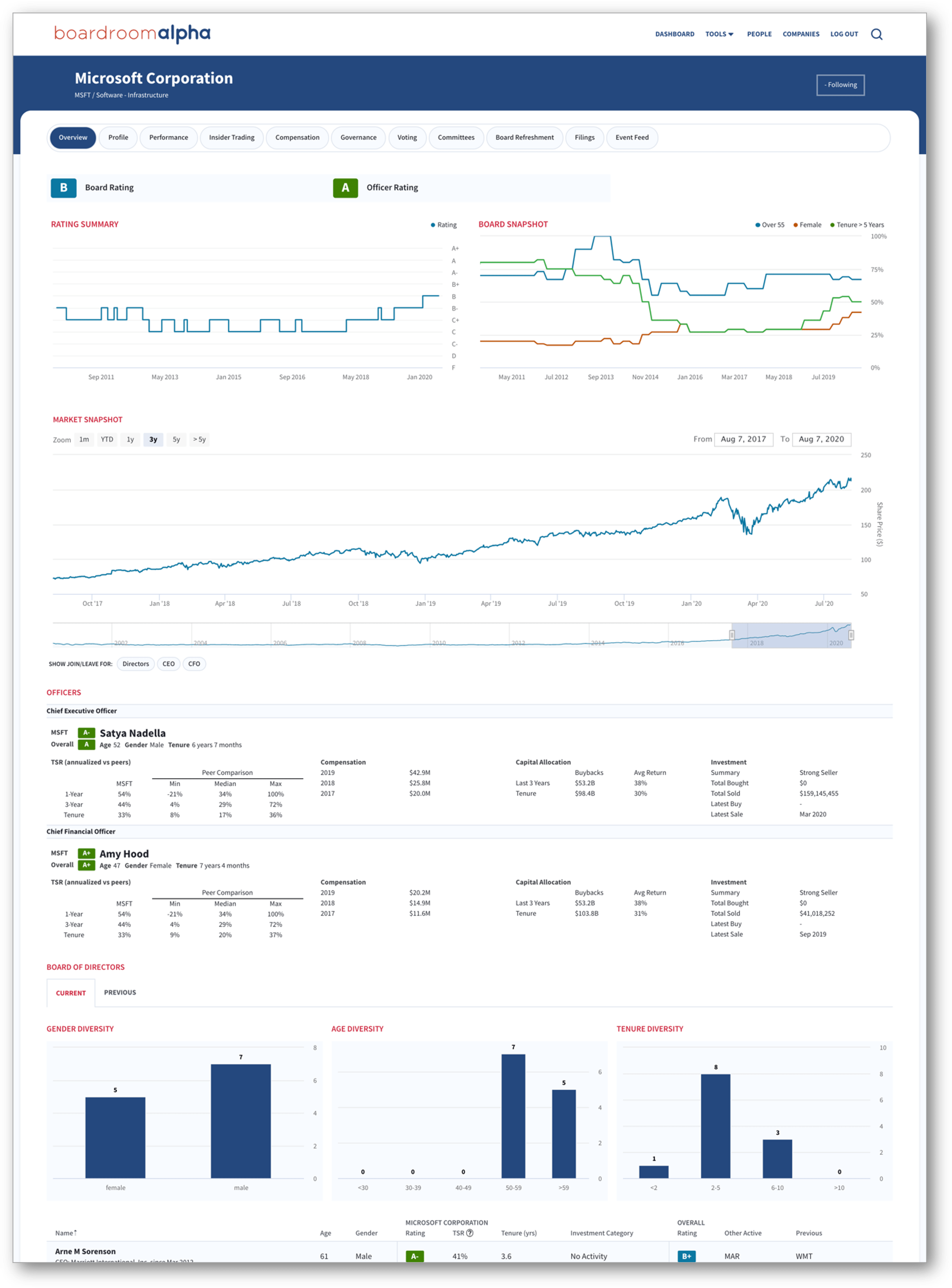 Analytics, tracking, and insight on every SPAC, the Teams, and the Sponsors
Full details and analytics on every SPAC
Analytics and track record for every SPAC team member
SPAC sponsor tracking and analytics
Full SPAC tracking across lifecycle with specialized views for each
Real-time alerts and daily email briefs
Forward looking SPAC event calendar for shareholder meetings and more
Quick access to all filings and press releases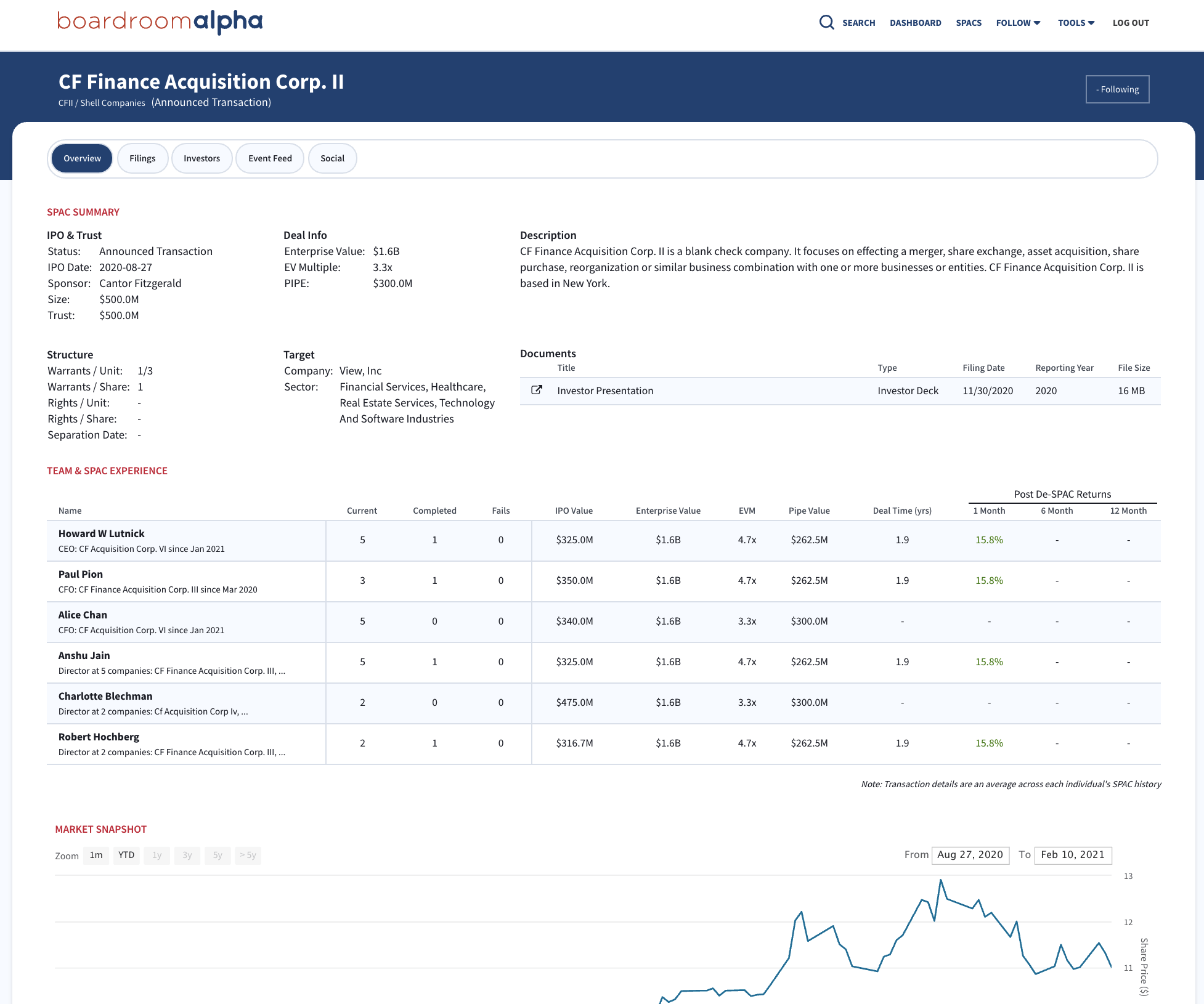 Revolutionary quantitative assessments of officers and directors