PLATFORM FEATURES 
Track All CEO, CFO, and Director Changes. Deep Dive on New Joiners.
Comprehensive Coverage of All US Public Companies
Boardroom Alpha monitors all US publicly traded companies for CEO, CFO, and director changes. Updates are available in real-time as the company announces them in SEC filings or press releases.
Quickly see every company's board and executives and assess across tenure, diversity, performance, insider trading activity, and other relevant factors.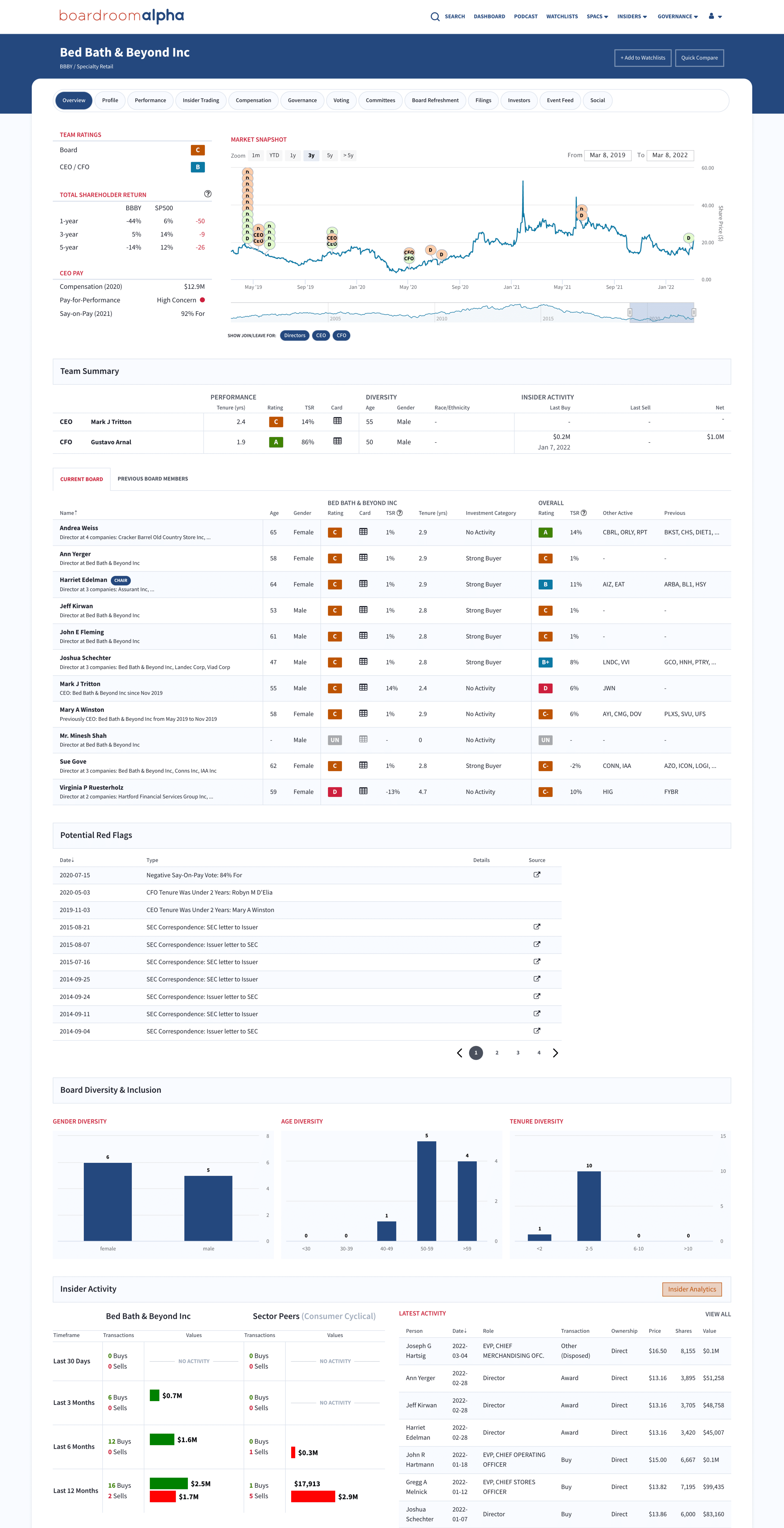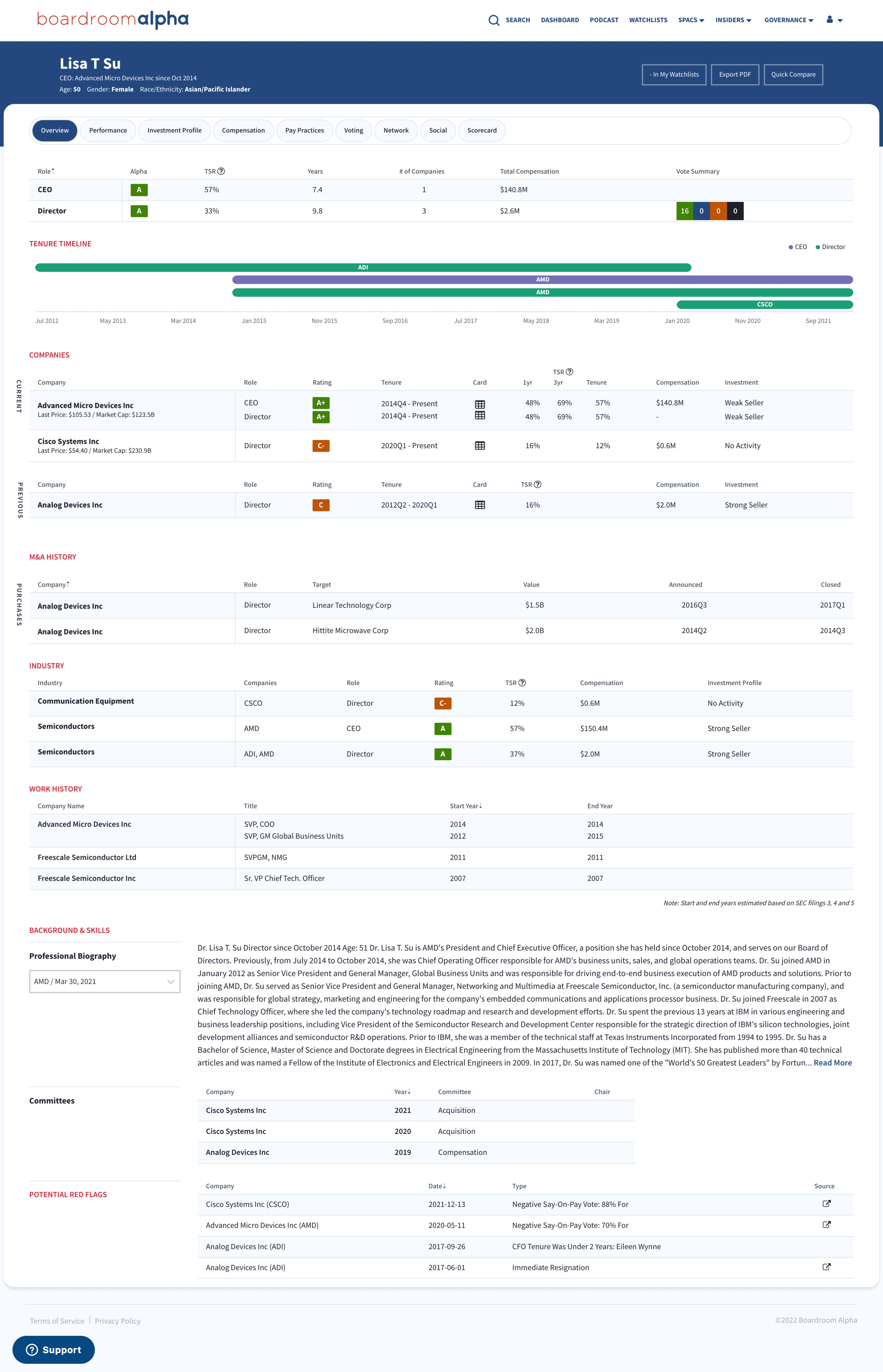 Know Each Executives Track Record
Every executive has a comprehensive profile on Boardroom Alpha that accelerates your diligence. Each profile profiles performance track records using Boardroom Alpha's proprietary ratings, shareholder returns, M&A activity, insider/buying and selling, relationships, biographies, committees, shareholder voting and much more.
See potential red flags across performance, SEC enforcement issues, insider trading activity and more.
Daily Alerts Containing the Latest Executive Moves
Subscribers receive customizable alerts with all the latest executive moves that are relevant to their portfolios or interests. All moves are also available in their customizable dashboard within the platform.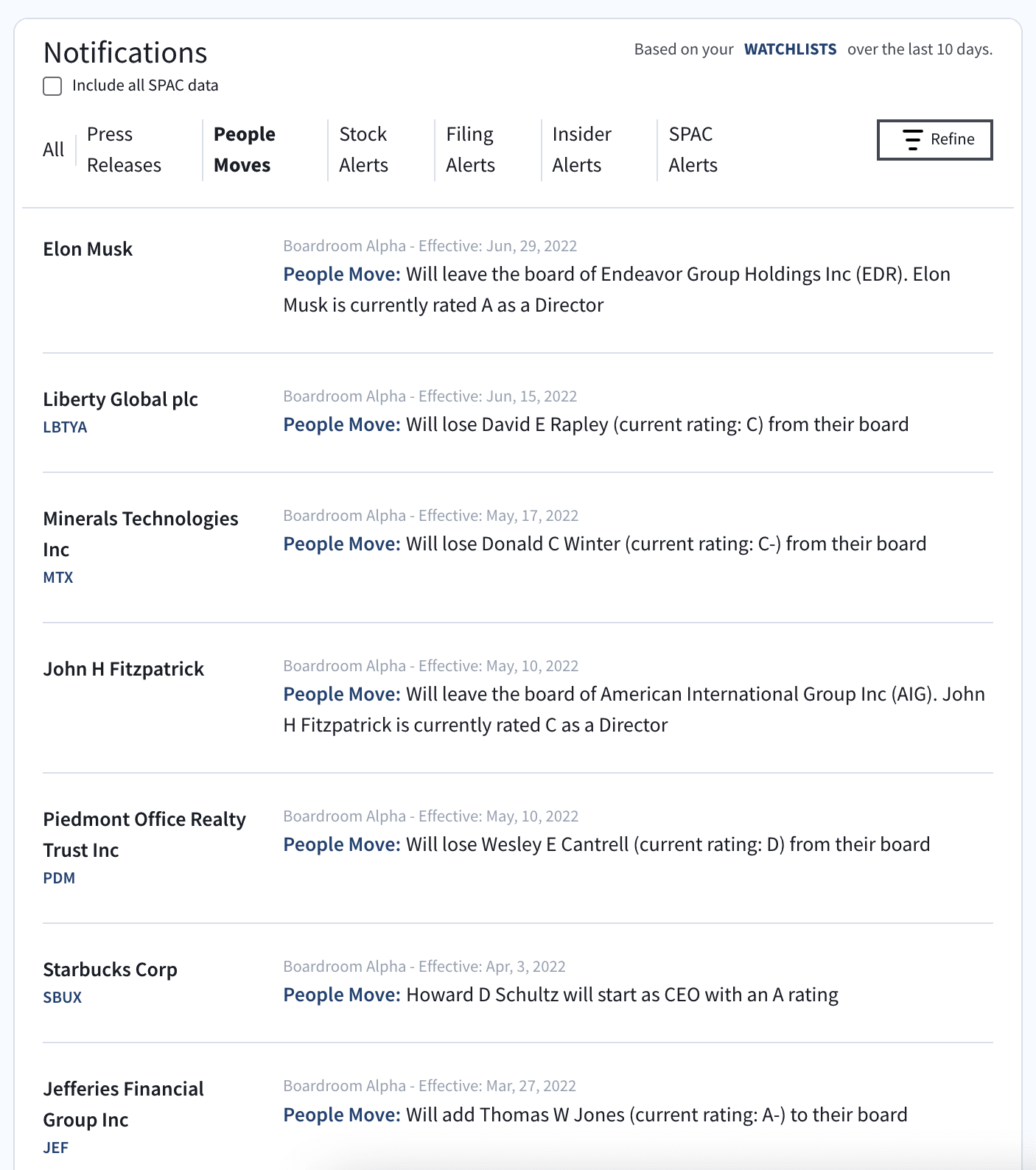 Corporate Governance Database
Boardroom Alpha's comprehensive governance  provides insight into the governance of all US publicly traded companies and the executives and directors behind them. Use our robust RESTful API, take data feeds, or integrate directly into Excel.
Governance Data
Executive Compensation data
Director Compensation data
Say-on-Pay voting
Insider buying and selling (all Form 3, 4, 5) data
Fund voting (from N-PX Filings)
Board indendence
Director overboarding
Governance Analytics
Pay-for-performance
Board interlock analysis
Board performance analytics (TSR, ratings, and more)
CEO performance analytics (TSR, ratings, and more)
Diversity analytics
Insider buying/selling analysis