BOARDROOM ALPHA FOR INSURANCE COMPANIES
Improve Diligence. Enable On-Going Surveillance. Identify New Business.
"The Boardroom Alpha platform is an invaluable tool for helping Lockton craft comprehensive SPAC IPO and de-SPAC D&O submissions to the insurance underwriters. In addition, receiving real-time updates & public filings on all SPAC IPO & de-SPAC clients/prospects (in addition to governance tools) ensures that each SPAC Practice broker is well prepared for negotiations with insurers." – Derek Lakin @ Lockton
Identify Risks with Performance and Governance Analytics
Identify potential risks with independent, quantitatively driven assessments for every US publicly traded company.
Assess across all aspects including company performance, governance practices, shareholder voting / engagement, CEO/CFO/Director track records, and more. Potential red flags help identify key risks that may need further investigation.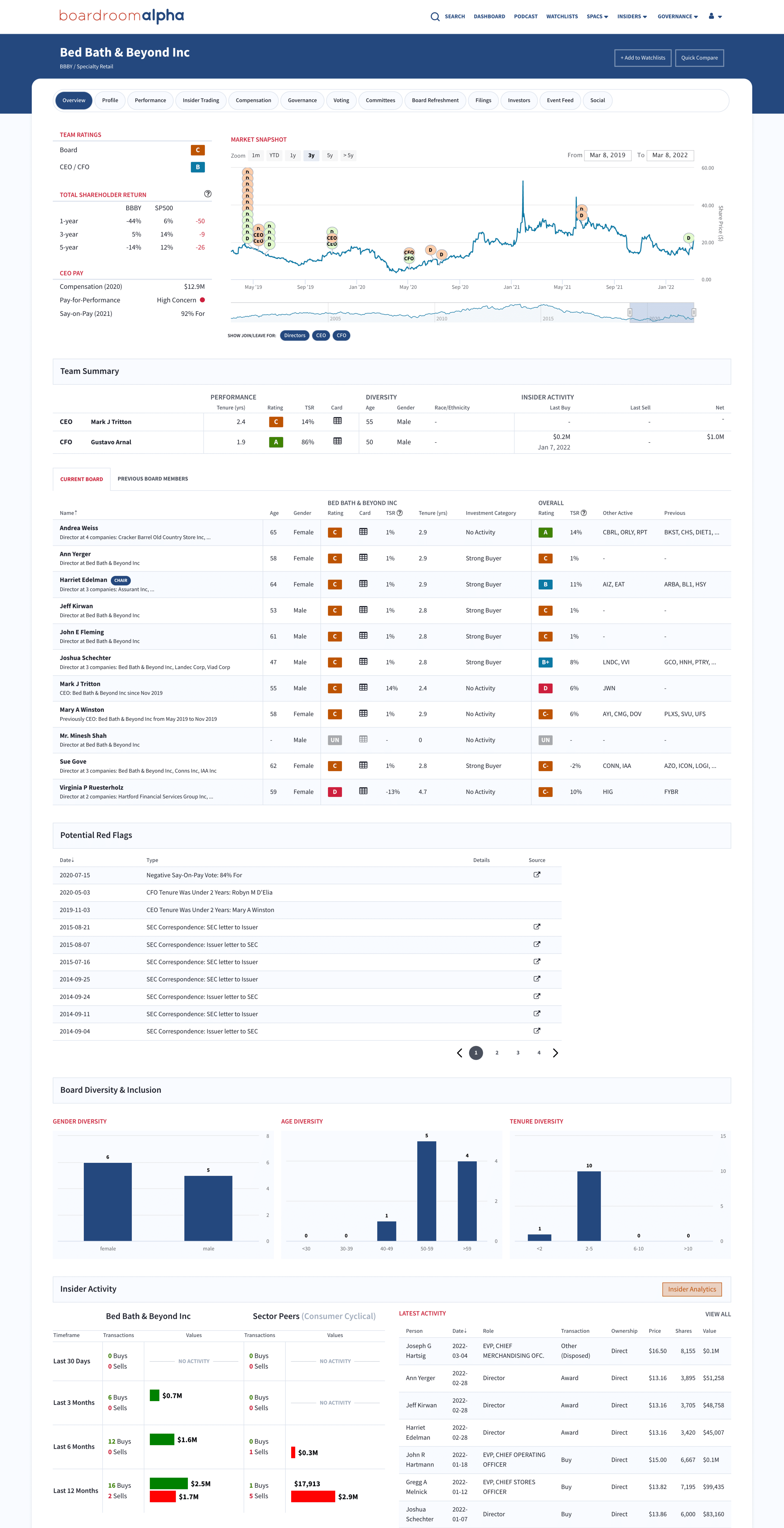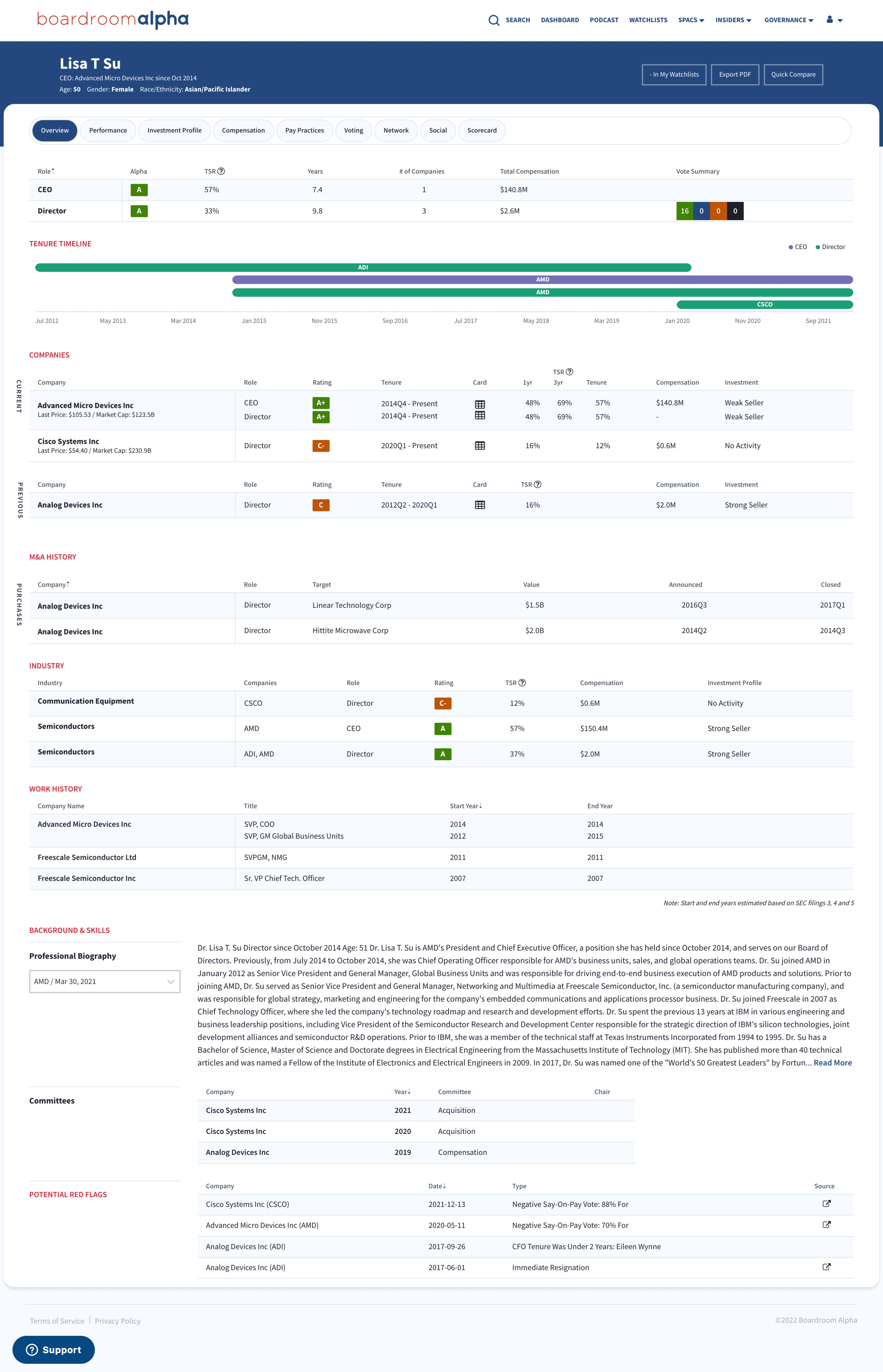 Enhance Your Directors & Officers Diligence
Boardroom Alpha provides comprehensive scorecards on over 200,000 directors, CEOs, and CFOs at US public companies and all SPACs.
Every scorecard provides detail on their background, biography, diversity, and in-depth data and analytics on their track record as a public company executive and details on their unique attributes.
Corporate Governance Red Flags for Companies and People
Monitor for the potential governance red flags that investors, proxy advisors, and others are watching for.
Governance risk factor coverage includes: terminations, immediate resignations, high CEO/CFO turnover, investigations from SEC and other groups, class action activity, accounting firm dismissals, SEC filing and technical violations, and more.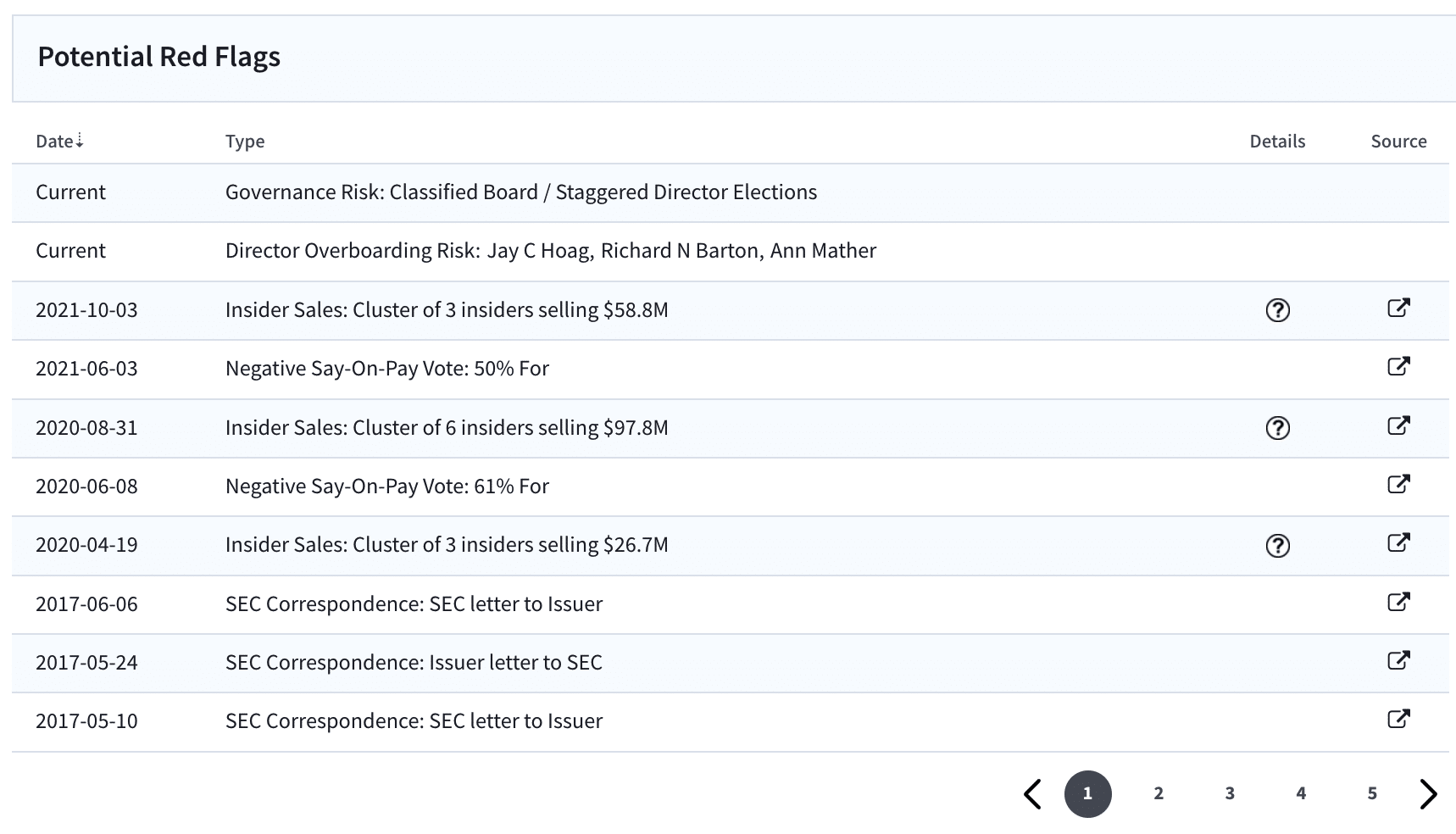 Corporate Governance Database
Boardroom Alpha's comprehensive governance  provides insight into the governance of all US publicly traded companies and the executives and directors behind them. Use our robust RESTful API, take data feeds, or integrate directly into Excel.
Governance Data
Executive Compensation data
Director Compensation data
Say-on-Pay voting
Insider buying and selling (all Form 3, 4, 5) data
Fund voting (from N-PX Filings)
Board indendence
Director overboarding
Governance Analytics
Pay-for-performance
Board interlock analysis
Board performance analytics (TSR, ratings, and more)
CEO performance analytics (TSR, ratings, and more)
Diversity analytics
Insider buying/selling analysis
Monitor Executive Compensation and Pay-for-Performance
Track and evaluate every company's executive compensation to understand whether it is a risk or not. Watch how shareholders vote on their say-on-pay measures to identify potential shareholder discontent.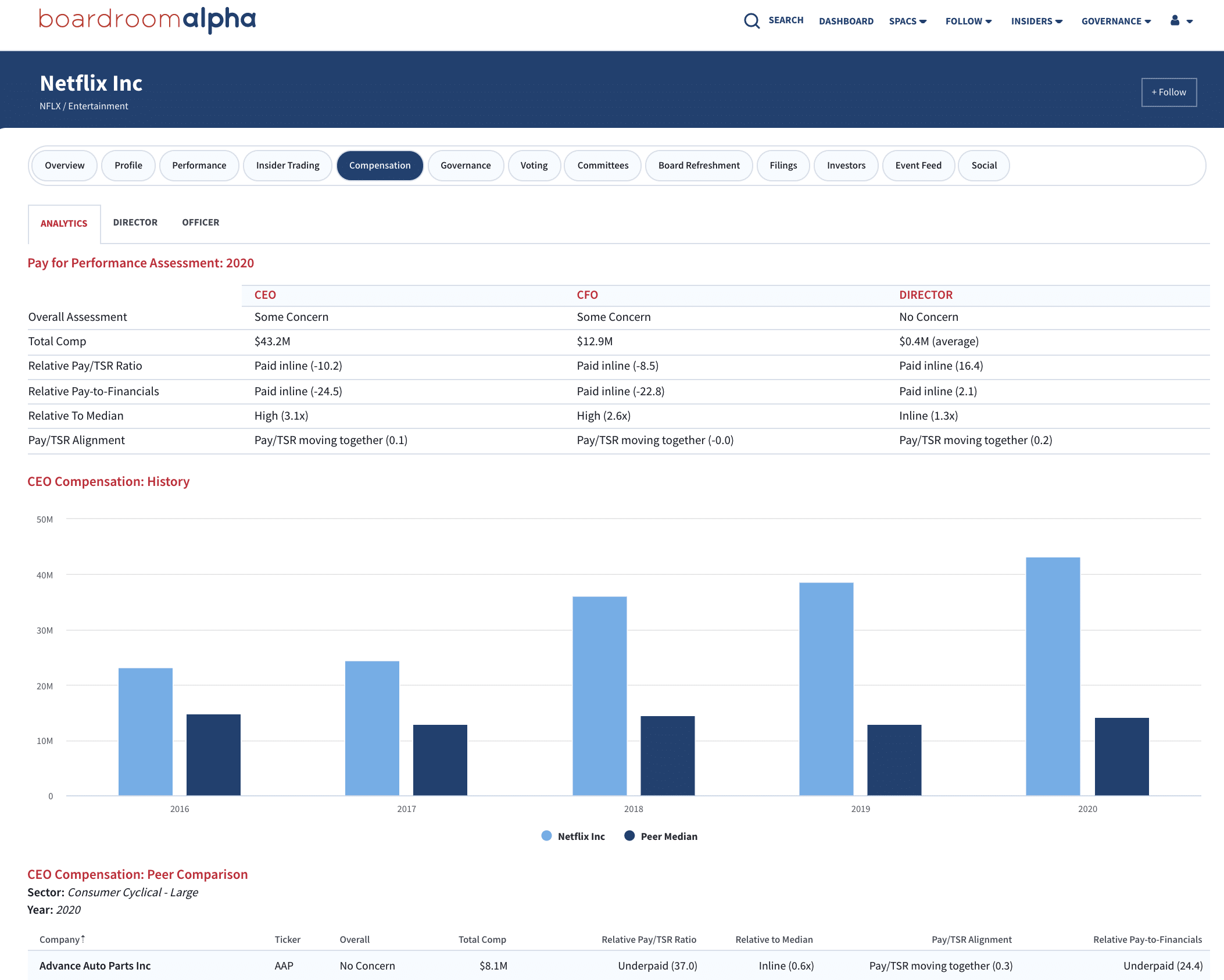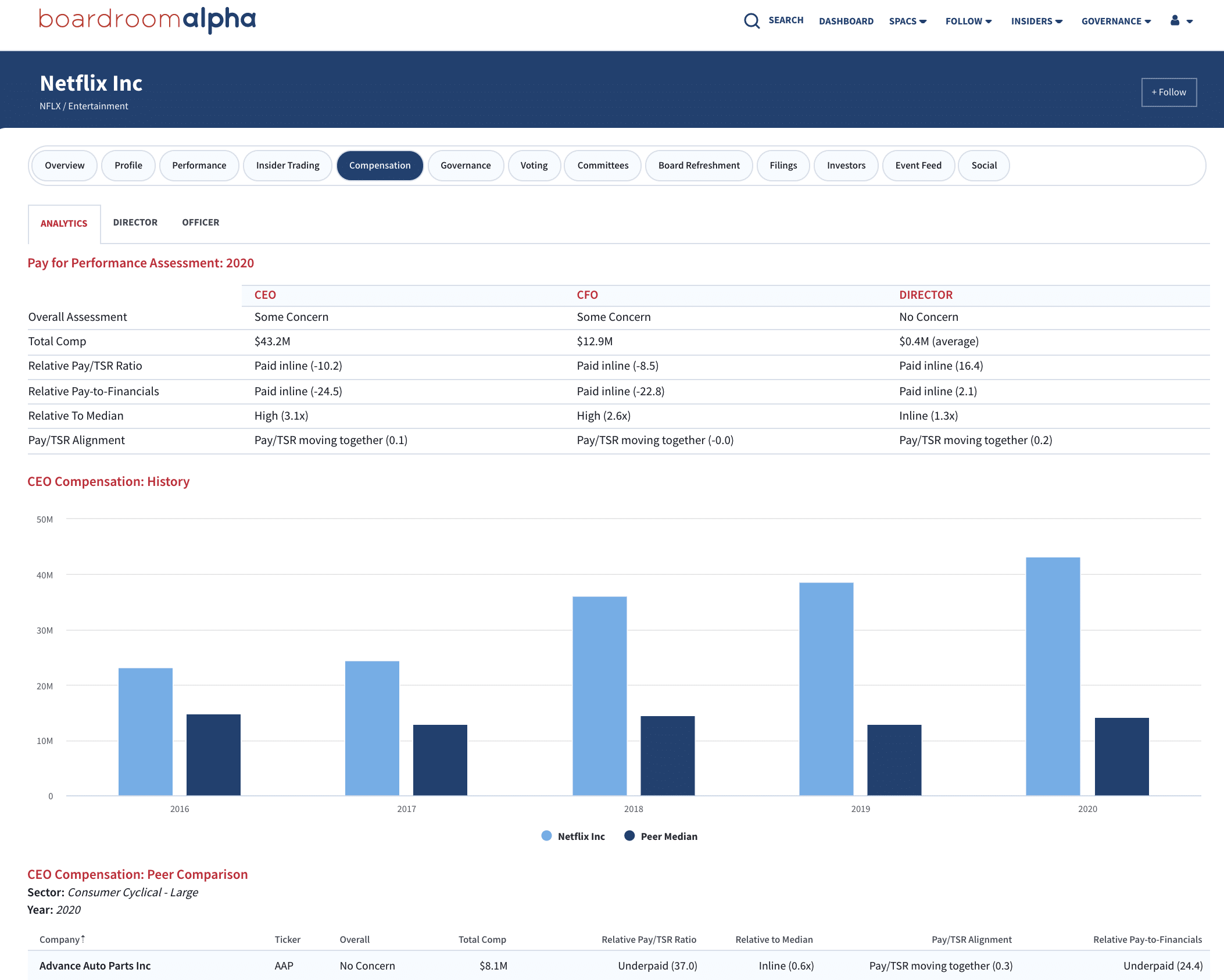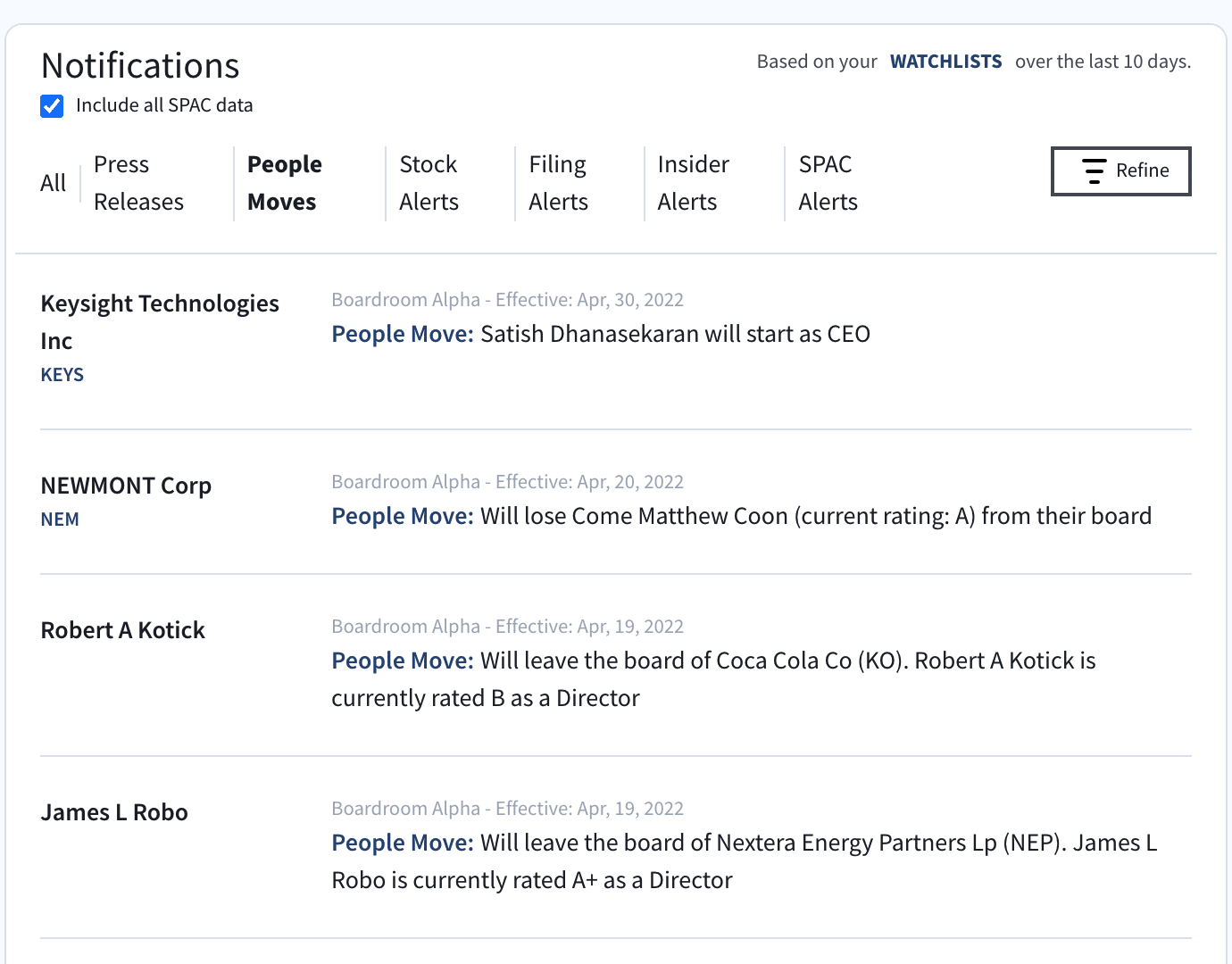 Monitor CEO, CFO, and Director Moves
Monitor CEO, CFO, and director moves as they happen. Understand on new executives will impact the company and how departures could create new risks.
Identify Executive Relationships & Board Interlocks
For every executive see how they are connected across people and companies — including assessments for the strength of each relationship.
Quickly identify potential risks from board interlocks across companies for every officer and director.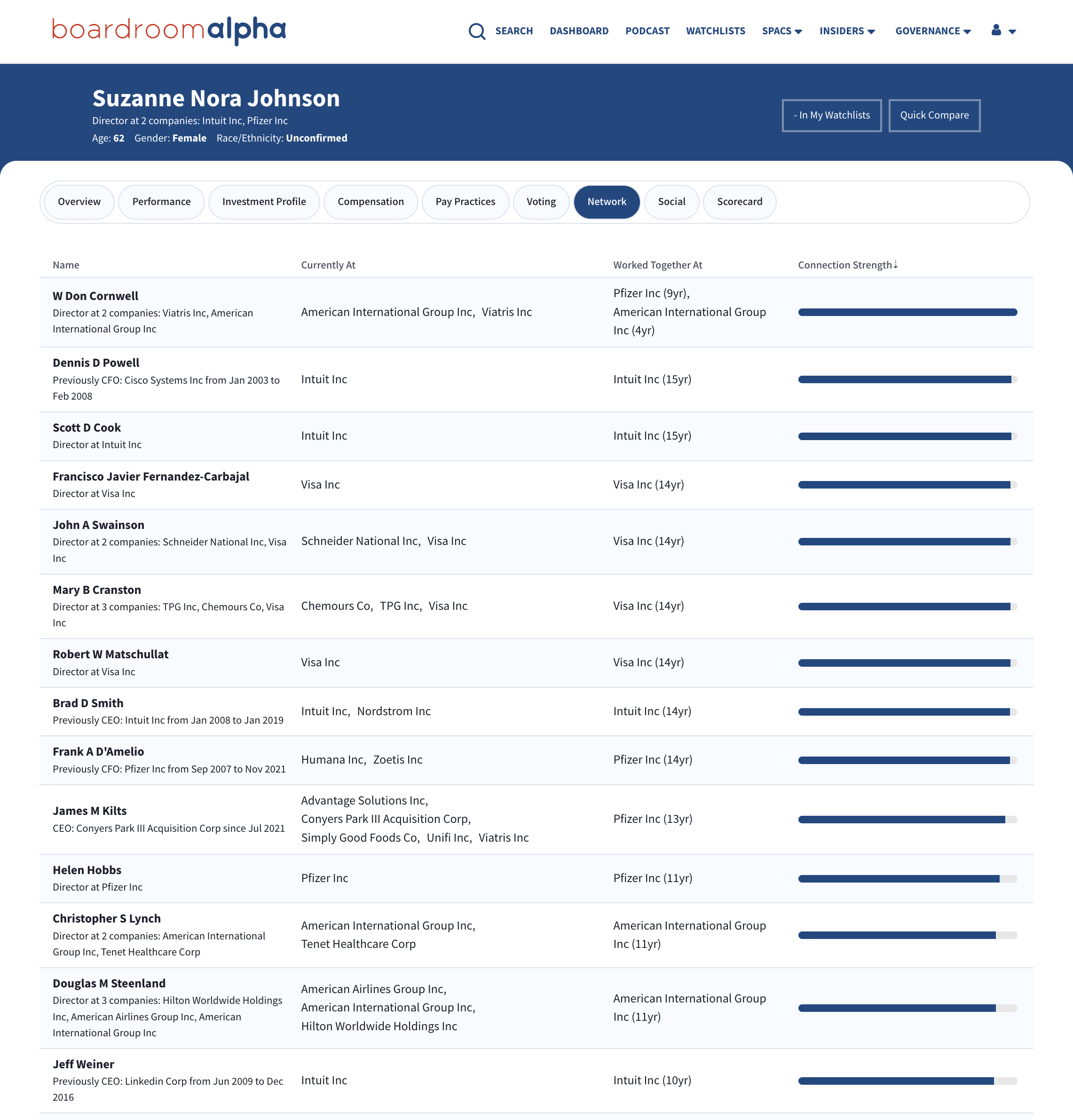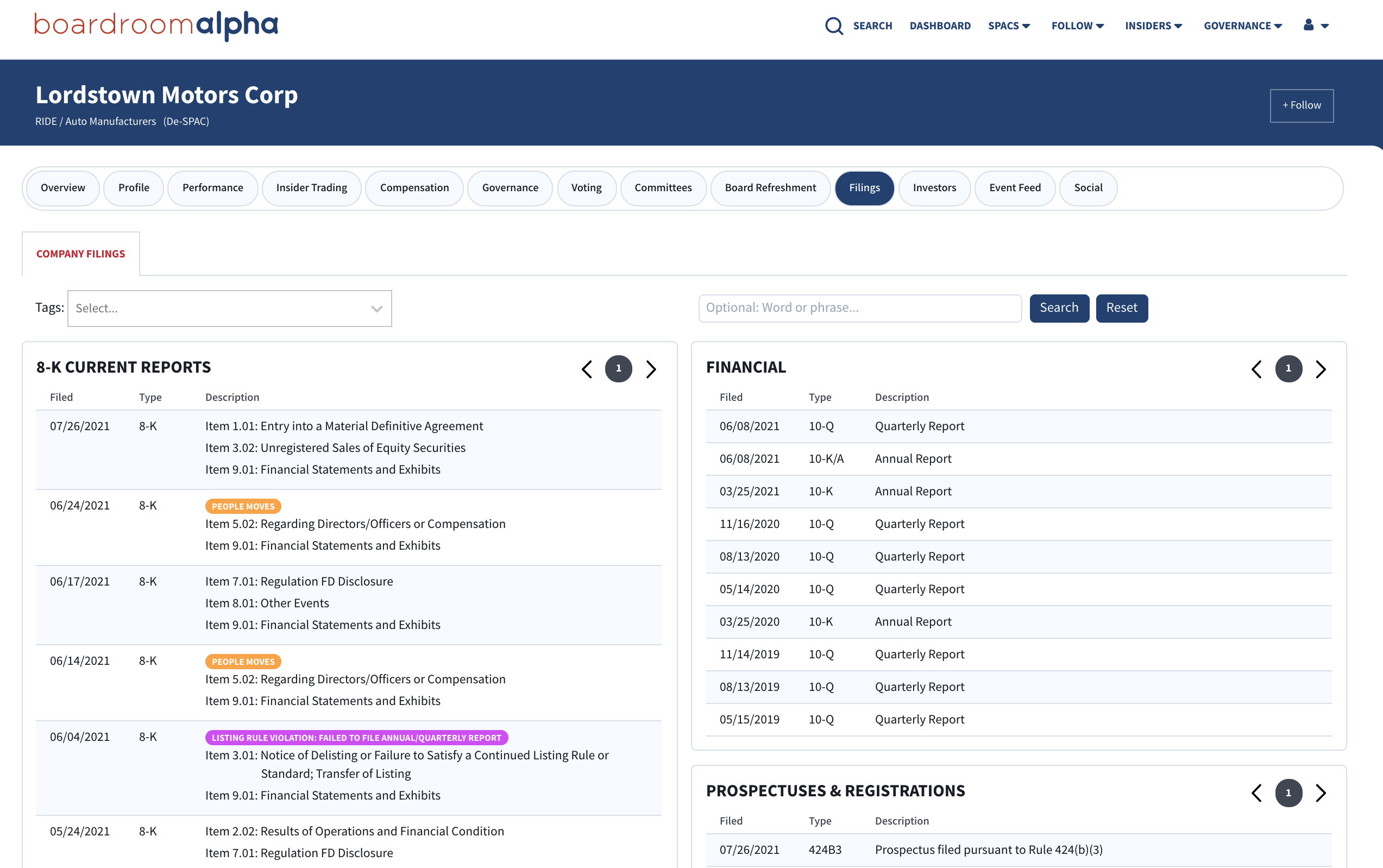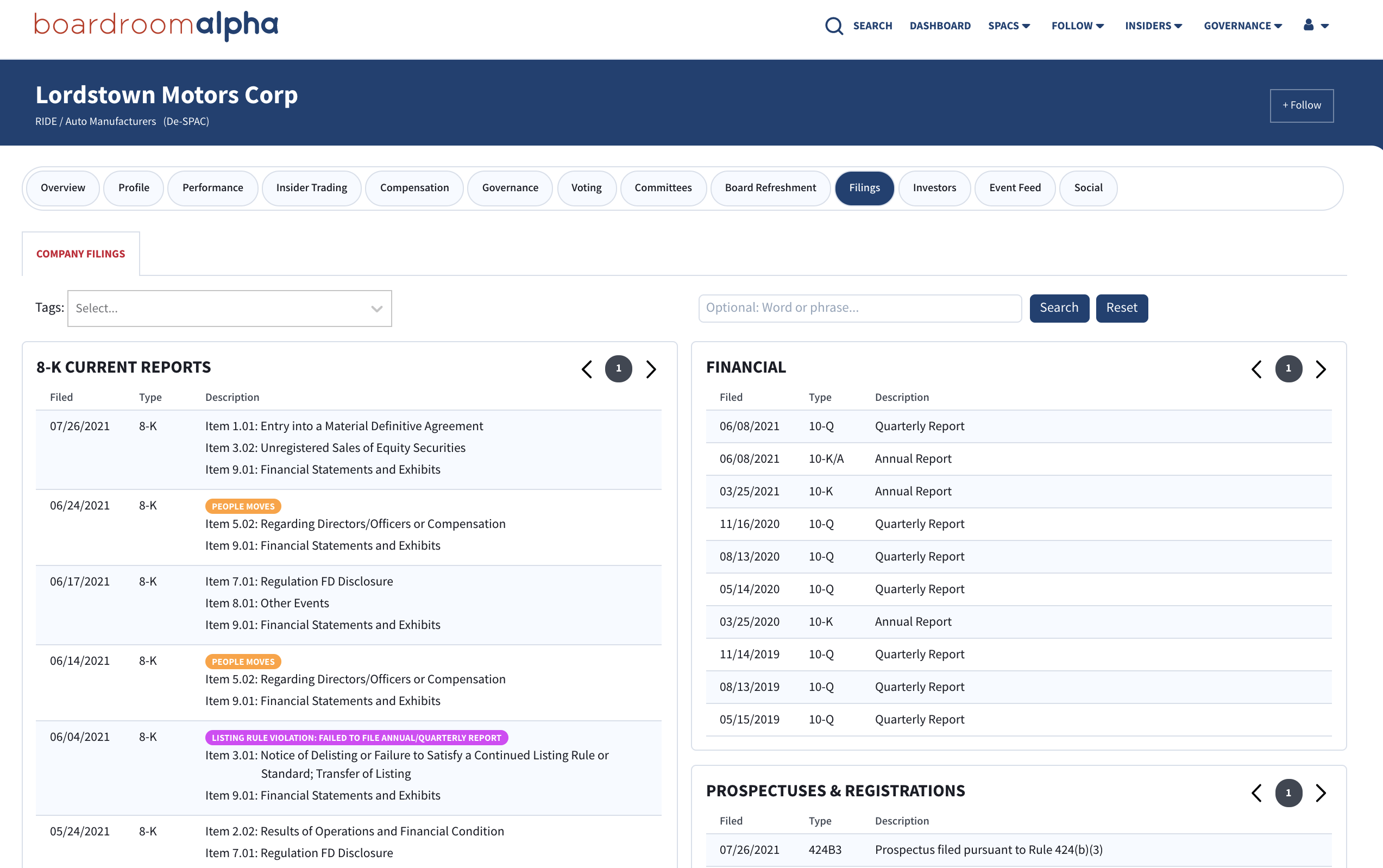 Intelligent SEC Filings Search & Tagging
Quickly search all SEC filings for a single company or across all companies. Leverage Boardroom Alpha's machine learning classifications to quickly narrow your search to the most relevant filings. 
Monitor Insider Buying, Selling, and Awards
Monitor how a company's CEO, executives, and directors are buying and selling their company's stock. Also monitor awards relative to performance to watch for potential governance red flags. 
Assess the activity on its own and relative to the company's peers to see if their activity is out of the normal, accepted practices.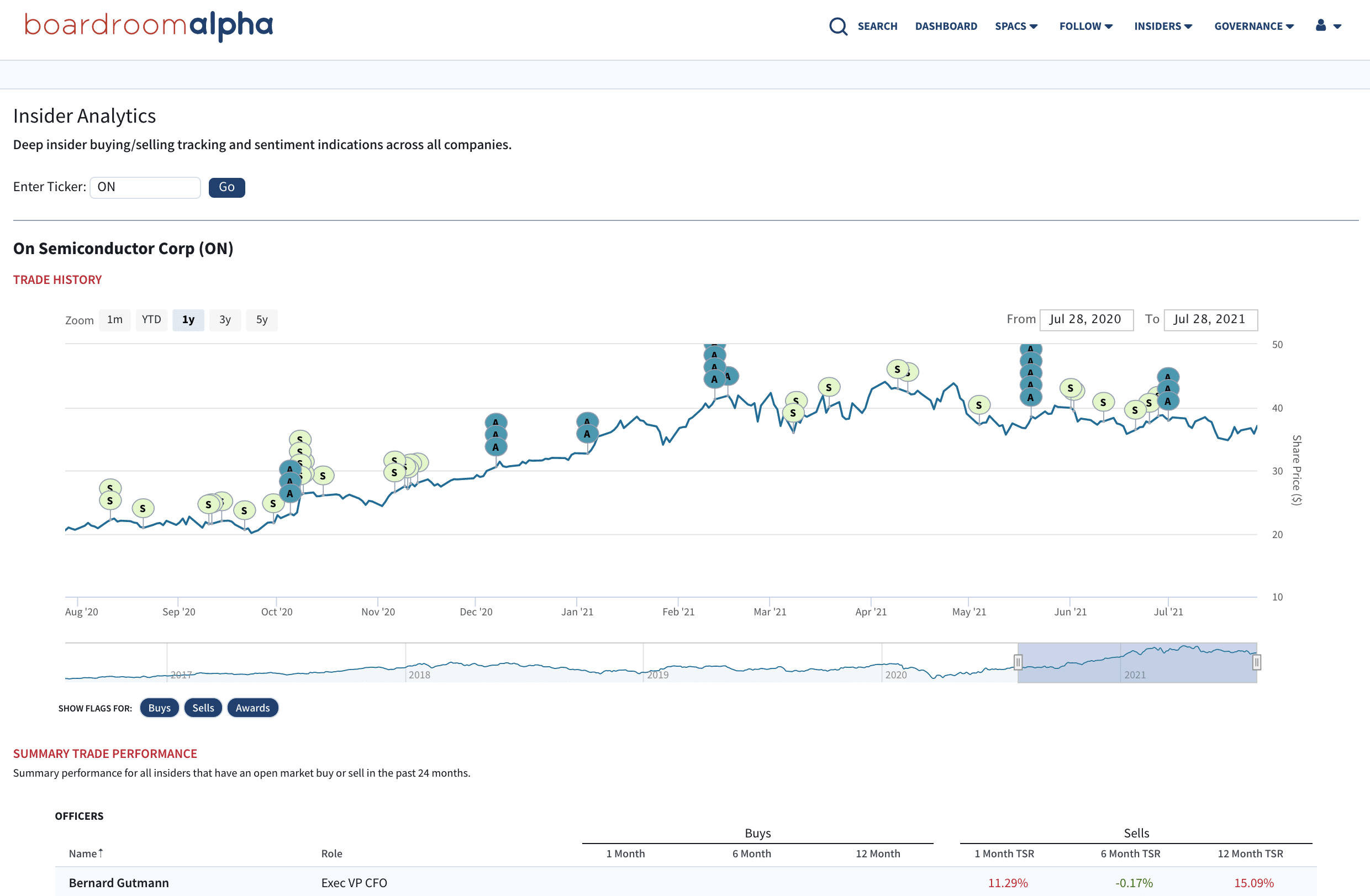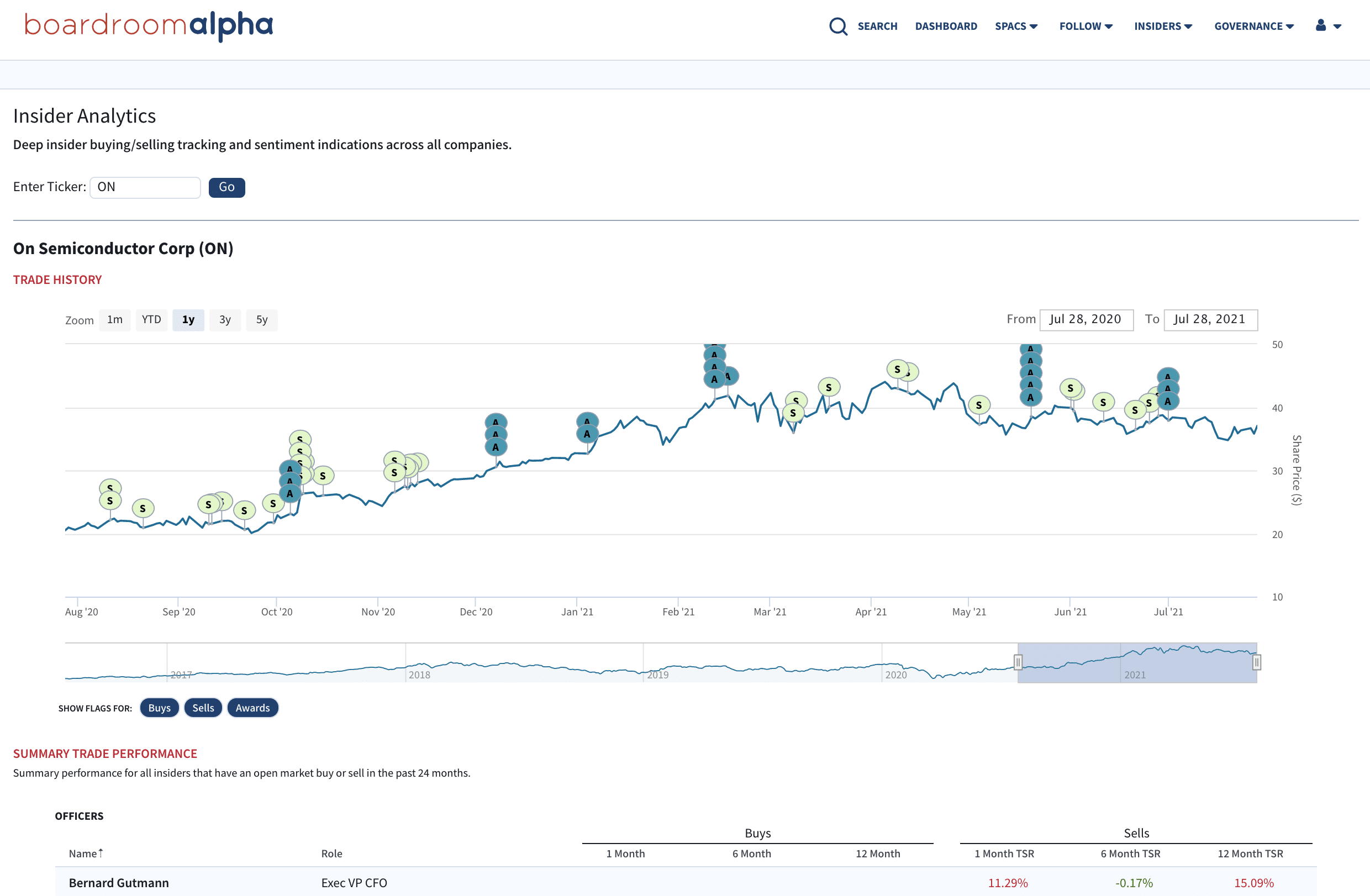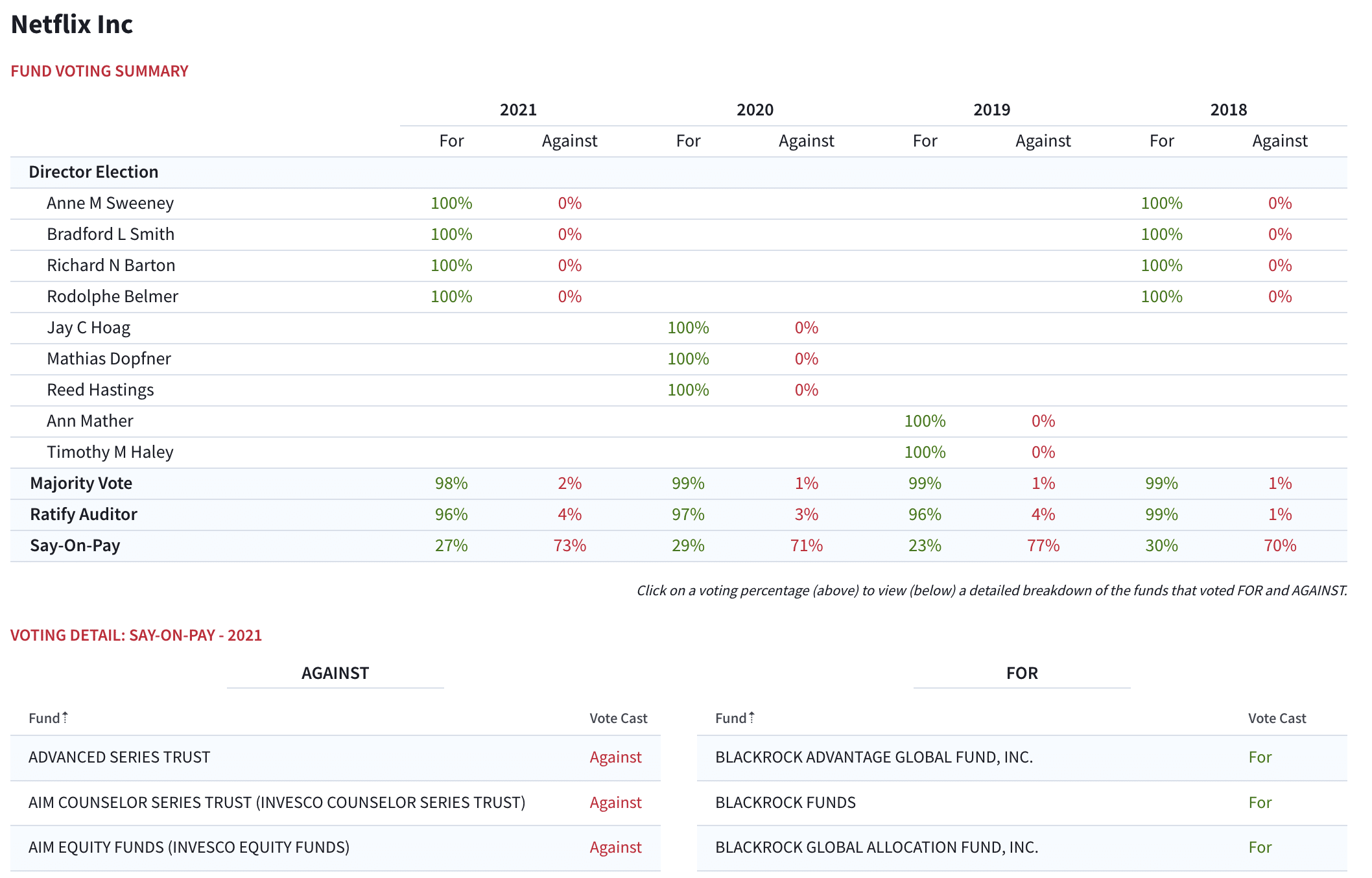 Identify Gaps in Institutional Shareholder Support
Get full visibility into how institutional shareholders are voting on key company and shareholder proposals. Discover which proposals lacked support and where potential shareholder risks are present.