SPAC – Special Purpose Acquisition Company
Power your internal SPAC models and research systems with Boardroom Alpha's comprehensive SPAC Database.
Includes all key data points including: IPO date, vote date, size, redemptions, team members, performance analytics, deal metrics and more.
Easily integrate using the RESTful database API.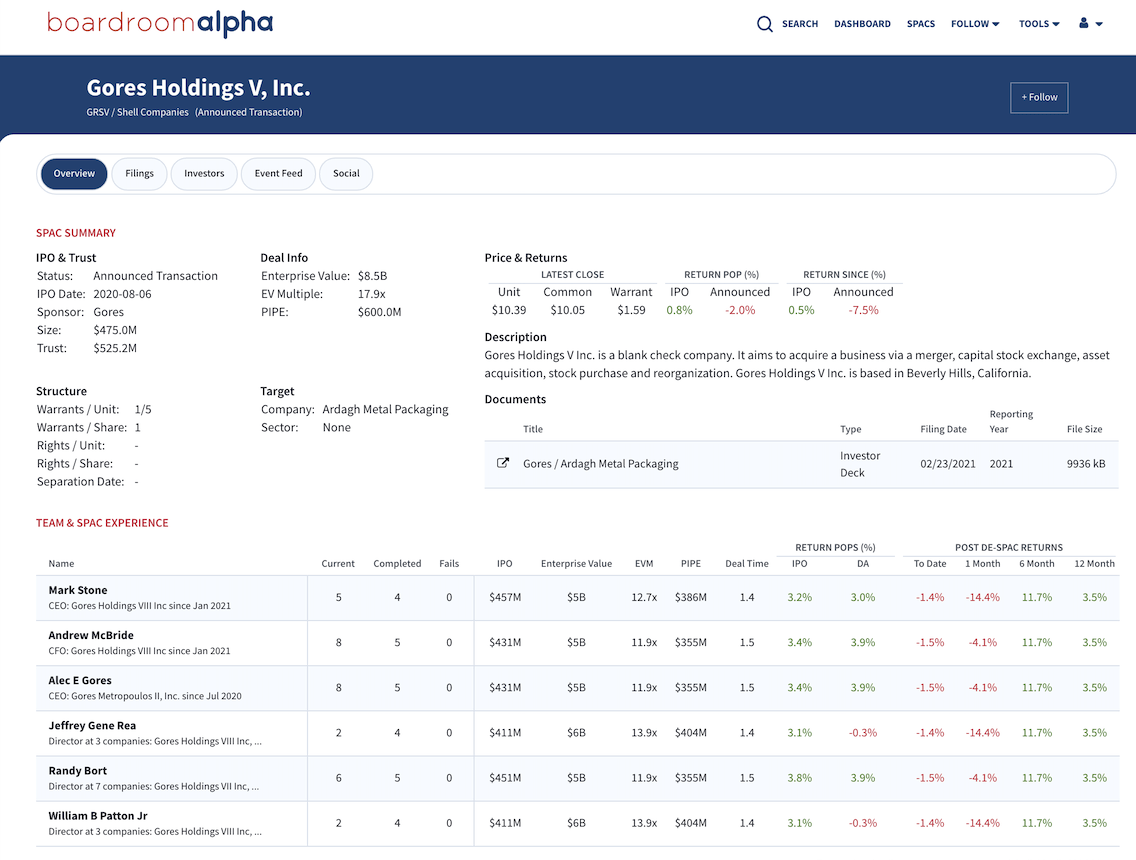 SPAC Database Details
Generate alpha using Boardroom Alpha's comprehensive SPAC database. With a RESTful API quants and modelers can quickly and easily integrate the constantly updated SPAC data into their existing processes.
SPAC Profile
Tickers
Status
IPO Date
Target Focus
Deadline Date
Sponsor
Size
Trust
Underwriters
SPAC Deal Info
Deal Target Company
Announced Date
Merger Vote Date
Enterprise Value
EV Multiple
PIPE
PIPE participants
Redemptions
Structure
Warrants / Unit
Warrants / Share
Rights / Unit
Rights / Share
Separation Date
SPAC Team
CEO
CFO
Board of Directors
Price & Performance
Latest close
IPO Pop
Deal Announcement Pop
Return since deal announcement
De-SPAC Returns
Yield-to-Maturity
Trust at maturity
Filings
8-K Current Reports

Prospectuses

Registrations
SPAC Investors
Detailed investor information
Media and news
Press releases
People moves
Stock alerts
Filing alerts
Insider alerts
Deal alerts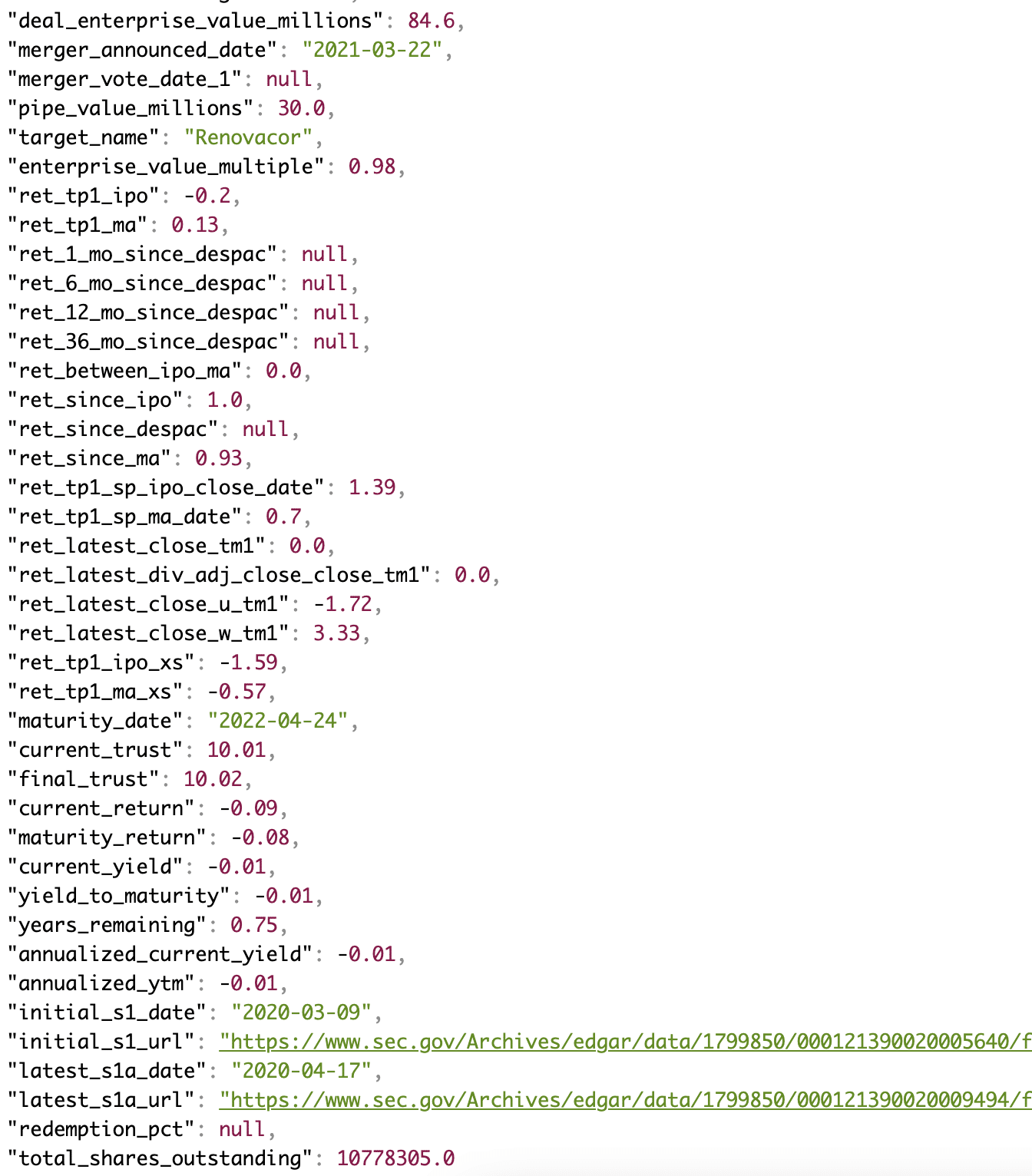 Leverage the RESTful API to easily integrate comprehensive SPAC data and analytics into your internal systems.