RF Acquisition prices $100M IPO, Asia ex-China focus. FRGE and DRTS get juiced. And all the day's news in SPACs.
————————————————-
Free Investor Resources from Boardroom Alpha
—————————————————-
** Podcast: Know Who Drives Return
** Daily SPAC Newsletter
** Full SPAC Listing
SPAC IPO: RF Acquisition Corp. (RFAC)
First SPAC IPO we've seen in a while: RF Acquisition Corp. (RFAC) priced a $100M offering. 1 W, 1 R 1/10 share, $10.10 in trust. The SPAC is led by CEO Tse Meng Ng, CEO and co-founder of Singapore-based Ruifeng Wealth Management. RFAC intends to target companies within the Southeast Asian new economy sector or elsewhere. Given heightened investor concerns around China-related stocks, the SPAC makes its ex-China focus very clear: "We shall not undertake our initial business combination with any entity with its principal business operations in China (including Hong Kong and Macau)" EarlyBirdCapital is sole bookrunning manager of the offering.
There have been 8 SPAC IPOs so far this month, down from 109 a year-ago.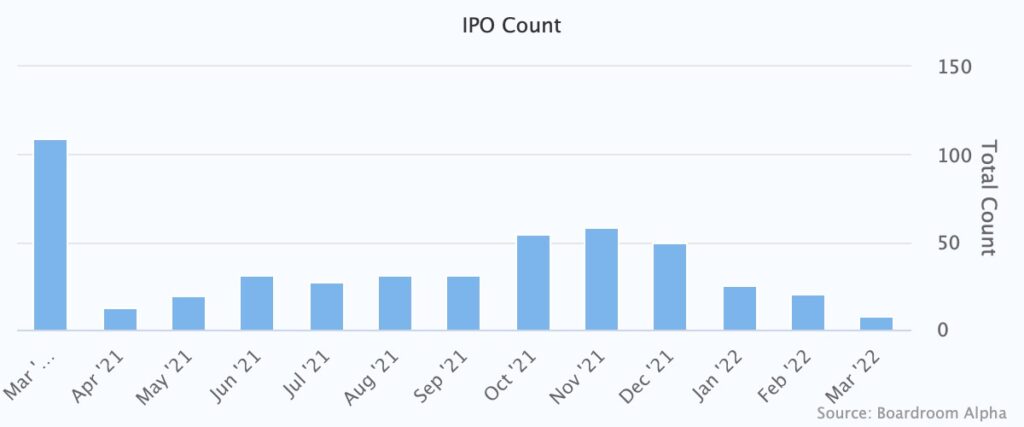 Elsewhere in SPACs
deSPAC squeeze action. Since its deSPAC on Tuesday and initial short squeeze, shares of Forge Global (FRGE) declined 12% today, closing at $12.48. See our detailed analysis here. Alpha Tau Medical Ltd (DRTS) is next in the squeeze queue. Shares shot up 27% today to close at $14.90.
Lookout: Though redemption figures have yet to be released Tailwind Two (TWNT) and Orbital look to be set for a closing date tomorrow and ticker change on Monday. DeSPACs have been a wild ride, particularly with high redemptions.
Where are you? American Acquisition Opportunity Inc. (AMAO) had a liquidation date and extension vote on 3/22 of this week and have yet to report the results from the meeting.
Do you dream of an autonomous driving future? Check out our latest Boardroom Alpha podcast with Omer Keilaf, CEO of LiDAR deSPAC Innoviz (INVZ), here.
SPAC Calendar
SPAC Deal Votes
Mar 29 | HTPA –> Packable
Mar 31 | HLXA –> MoonLake Immunotherapeutics AG
SPAC Extension Votes
More from Boardroom Alpha
For ongoing tracking, analytics, and data on SPACs checkout Boardroom Alpha's SPAC Data and Analytics service.