SPACs are busy with 4 merger votes this week. Fingers crossed…lots of extension votes. And the rest of the day's news in SPACs.
————————————————-
Free Investor Resources from Boardroom Alpha
—————————————————-
** Podcast: Know Who Drives Return
** Daily SPAC Newsletter
** Full SPAC Listing
SVFC / Symbotic Merger Approved
SVF Investment Corp. 3 (SVFC) approves merger with robotics and automation specialist Symbotic. 27.5M shares redeemed (85.1%).
ACKI: Extension Vote
Ackrell SPAC Partners I Co. (ACKI) announces June 21 special meeting to vote on extension to close transaction with Blackstone Products.
OTEC Extends Deadline
Concord Acquisition Corp. (CND) announces it will extend from June 10 to December 10, depositing $0.10 per share ($2,760,000).
Elsewhere in SPACs
HPX Corp. (HPX) looking to get an extension from July-January 2023. Doesn't look like any info on contribution (if any). HPX is looking for a deal in Brazil.
Boardroom Alpha SPAC Market Review for May
Time is running out as SPACs scramble to finance deals at almost any cost. Expect more deSPAC duds as sponsors push low-quality companies at onerous valuations — for the simple purpose of protecting at-risk capital. Full report here.
SPAC Calendar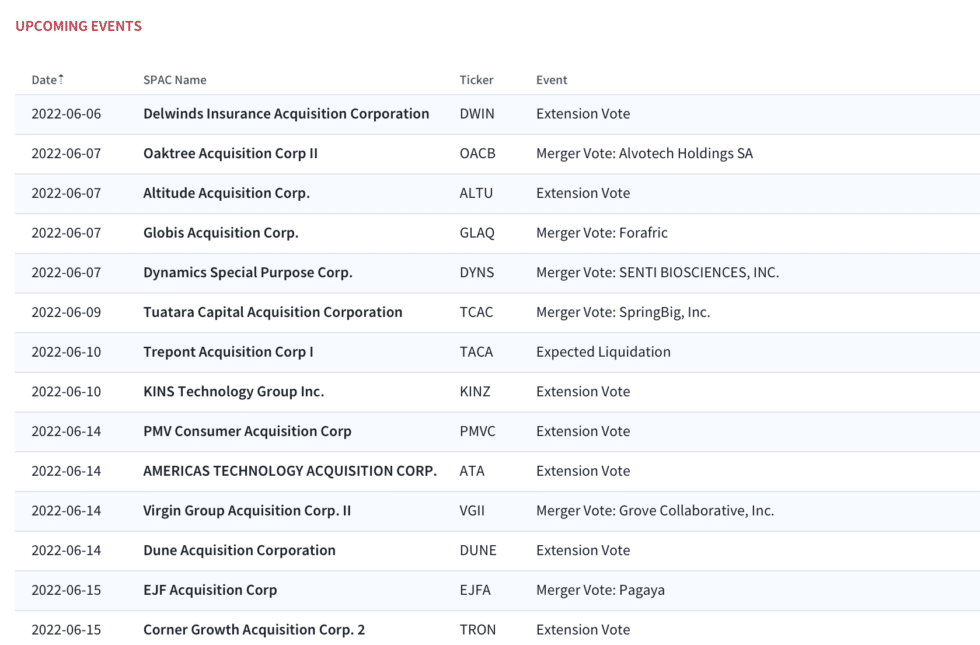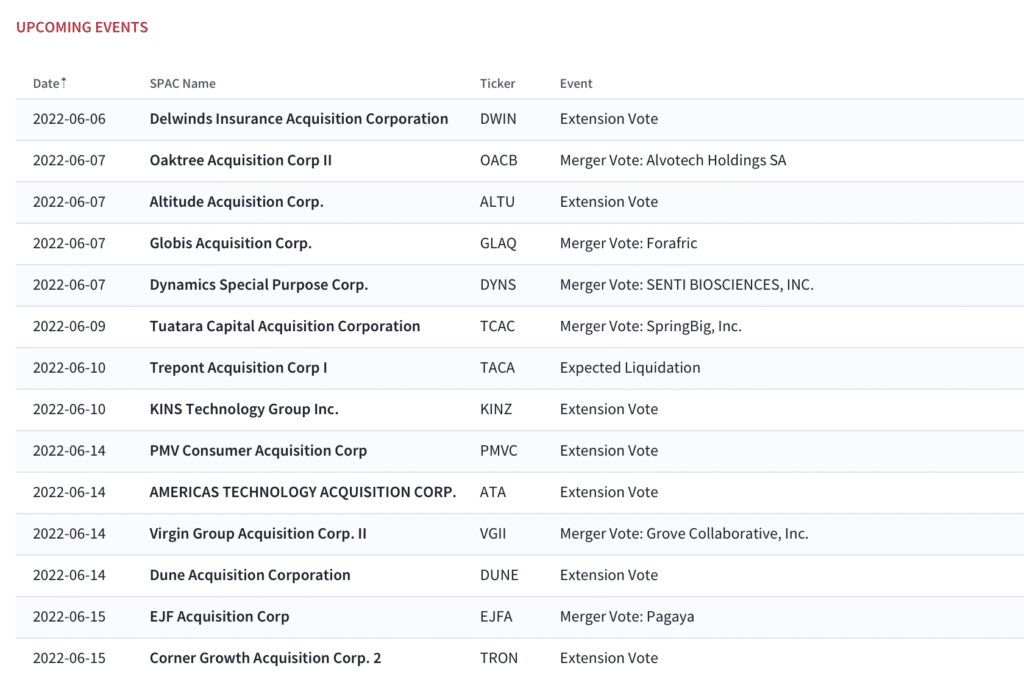 More from Boardroom Alpha
For ongoing tracking, analytics, and data on SPACs checkout Boardroom Alpha's SPAC Data and Analytics service.