Another 2 SPAC DAs today, offset by some liquidations. And the rest of the day's news in SPACs.
————————————————-
Free Investor Resources from Boardroom Alpha
—————————————————-
** Podcast: Know Who Drives Return
** Daily SPAC Newsletter
** Full SPAC Listing
SPAC Deal: Alpine (REVE) + Two Bit Circus and 2 Hotelsy
Alpine Acquisition Corporation (REVE) announces a DA with Two Bit Circus and 2 Hotels. Two Bit Circus is a "creator of the world's first Micro-Amusement Parks and an experiential entertainment leader." 2 Hotels is a full-service provider of conference hotels with 739 rooms and 135,000 square feet of conference facilities located in Denver, CO and Stamford, CT. Slide deck here.
SPAC Deal: KludeIn I Acquisition (INKA) + Near Intelligence Holdings
KludeIn I Acquisition (INKA) announces a DA with Near Intelligence Holdings (NIR), "a global SaaS leader in privacy-led data intelligence on people, places and products." The transaction values Near Intelligence at a post-transaction pro-forma market capitalization of nearly $1 billion, assuming no redemptions. Expected gross proceeds of $268M (assuming no redemptions) and a $95M private placement. The Company has also secured a $100M committed equity financing facility from CF Principal Investments LLC.
Elsewhere in SPACs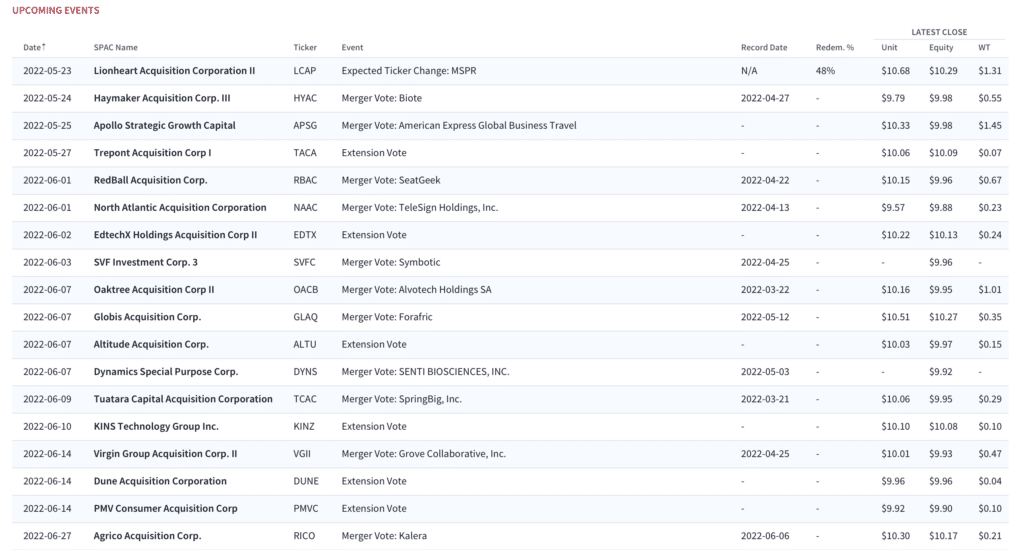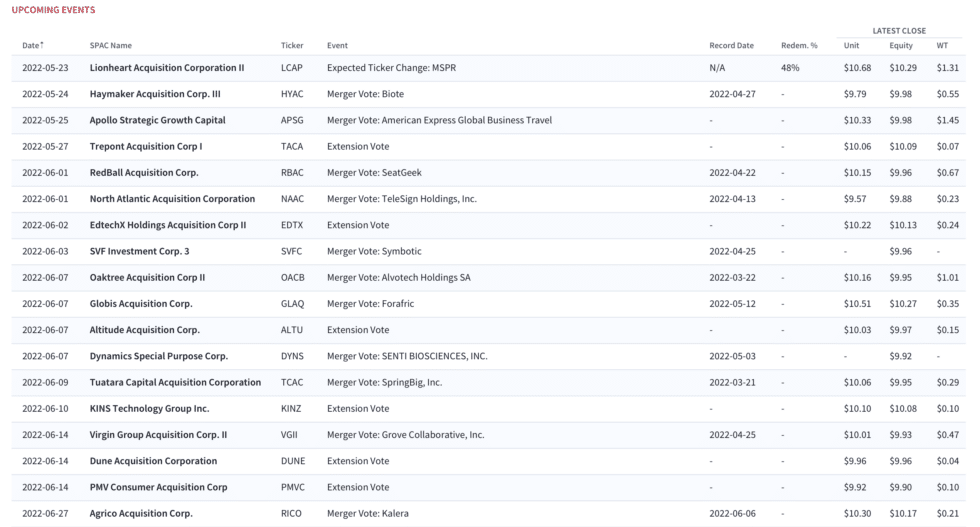 More from Boardroom Alpha
For ongoing tracking, analytics, and data on SPACs checkout Boardroom Alpha's SPAC Data and Analytics service.