Sentiment may be in the gutter and liquidations are rising, but that's not stopping a slew of SPAC sponsors from keeping the train running and announcing definitive agreements. There have been 4 new DAs this week and an announced specific LOI from Good Works II Acquisition (GWII).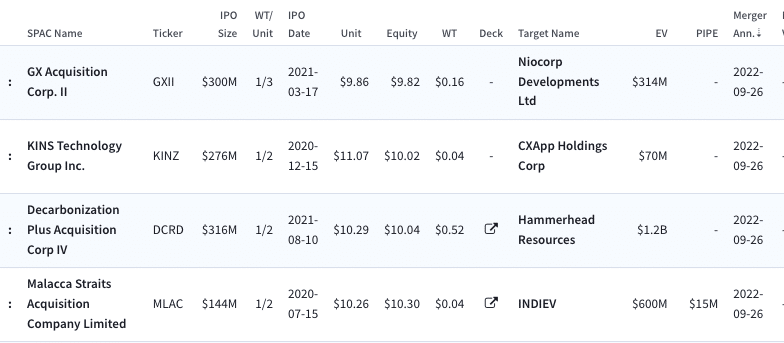 There have been 17 total DAs announced thus far in September, nearly reaching August's 19 which was the most active month for DAs since December 2021. That being said, the pace is still markedly slower than where it would need to be in lieu of the incoming wave of liquidations.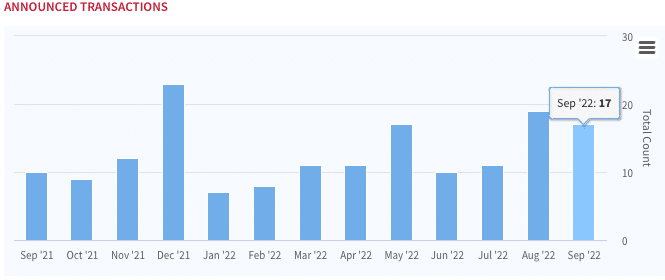 Crucible Acquisition is even looking to move UP its deadline date and liquidate in 2022, perhaps to avoid the potential hit from an excise tax. Liquidations are set to skyrocket over the next 6 months, with ~300 SPACs maturing from Jan-March.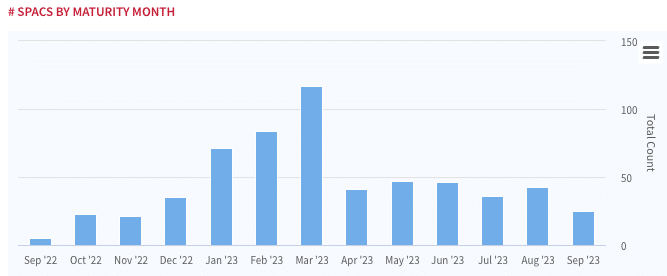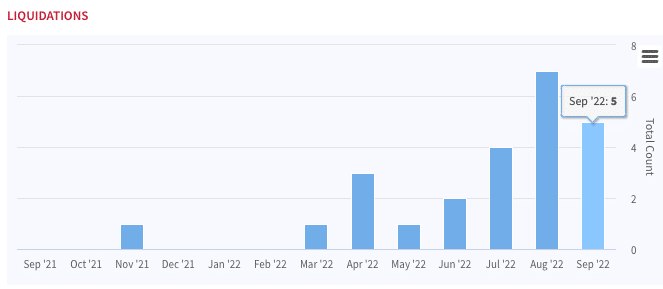 Elsewhere in SPACs
15,453,391 shares redeemed as part of PMV Consumer Acquisition Holding Company (PMVC) extension vote last week, leaving just over 2M shares remaining
Larkspur Health Acquisition Corp. (LSPR) and ZyVersa Therapeutics announced additional investments in its PIPE bringing total committed financing for the deal up to $10M.
Harley-Davidson, LiveWire and AEA-Bridges Impact Corp closed their business combination and shares began trading as LVWR today and closed down ~12% to $8.25.
Malacca Straits Acquisition Company Limited (MLAC) filed to vote for a 6month extension, comes a day after announcing a new DA
SPAC Calendar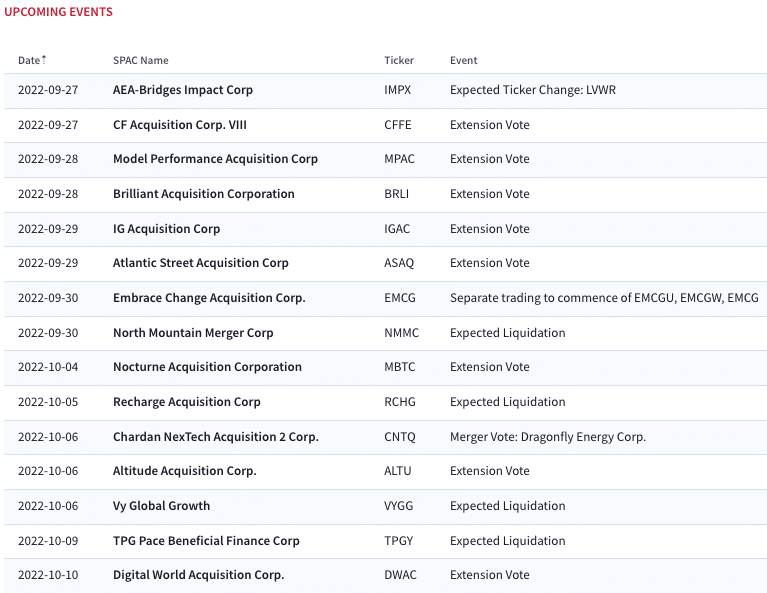 Today's Movers
Biggest Gainers
Biggest Losers