Westrock Coffee is going public via Riverview Acquisition Corporation (RVAC)
Scott Ford is a former telecom CEO who, inspired by his volunteer work, had the idea to help the economic well being of the people of Rwanda by democratizing its coffee business. Realizing that the system set up to pay its farmers was unfair, Scott set out on a project to ensure a fairer coffee market. This side project has since grown into an international coffee behemoth that will approach $1B in revenues for 2022 and supplies coffee and beverages to many of the biggest restaurant chains in the world.
Westrock Coffee is set to become a public company, having announced a $1.1B definitive agreement to list thru Riverview Acquisition Corporation (RVAC). Westrock, different from many SPAC targets, is already profitable and aims to expand globally and capitalize on the consumer's shifting tastes in beverages (iced coffee anyone?).
Read their June investor day presentation here.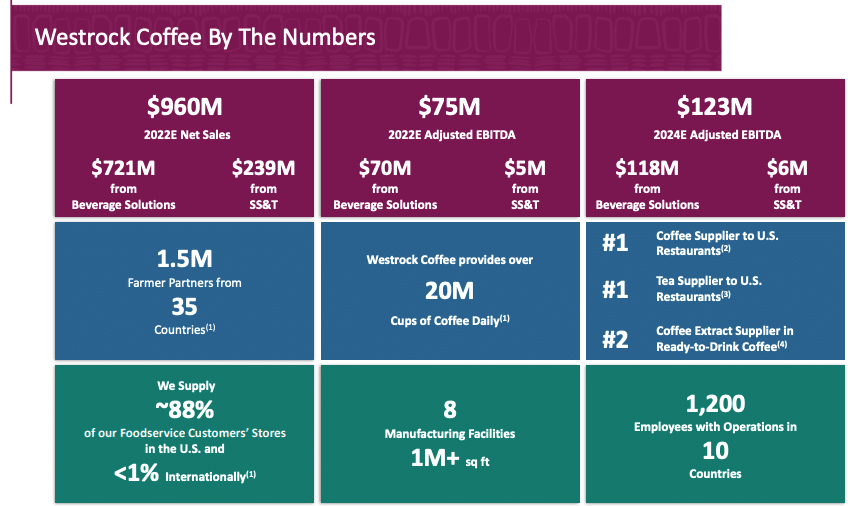 On the podcast Scott discusses:
His experiences as an executive, being a public CEO at Alltel (sold to Verizon Wireless in 2008)
Reasons for founding Westrock
Outlook for the coffee industry
Areas of growth for Westrock, M&A plan
Reasons for going public, and a bit on the SPAC market
Public comparables
About Scott Ford
Scott Ford, Co-founder of Westrock Coffee Company, serves as Chief Executive Officer. When Scott started Westrock Coffee, the goal was to give back in a way that led to economic change in the lives of the people of Rwanda.
Scott began his professional career as an investment banker and subsequently served as the Assistant to the Chairman at Stephens Group where his work involved traditional investment banking services, equity portfolio management, venture capital investing, and acquisitions in the media industry. He currently serves on the Board of Directors of AT&T Inc.
About Riverview Acquisition Corp

Riverview is led by Brad Martin a consumer products veteran who is the former Chairman & CEO of Saks. He's served on numerous public company boards including Chesapeake Energy (Non-Exec Chairman), Ruby Tuesday and Lululemon Athletica to name a few. Brad will join the board of Westrock following the closing of the business combination.