Long awaited DA for the popular LGBTQ+ dating app. And the rest of the day's news in SPACs.
————————————————-
Free Investor Resources from Boardroom Alpha
—————————————————-
** Podcast: Know Who Drives Return
** Daily SPAC Newsletter
** Full SPAC Listing
SPAC Deal: Tiga Acquisition Corp. / Grindr

Tiga Acquisition Corp. (TINV) has a DA with Grindr which values the mostly male LGBTQ+ dating app at an equity value of $1.6B. No PIPE. Slide deck here. According to the investor presentation, Grindr generated 2021 revenues of $147M and EBITDA of $77M. TINV warrants traded up 36% today and are trading up 142% after hours. Recall that the company cleared security checks back in September of last year.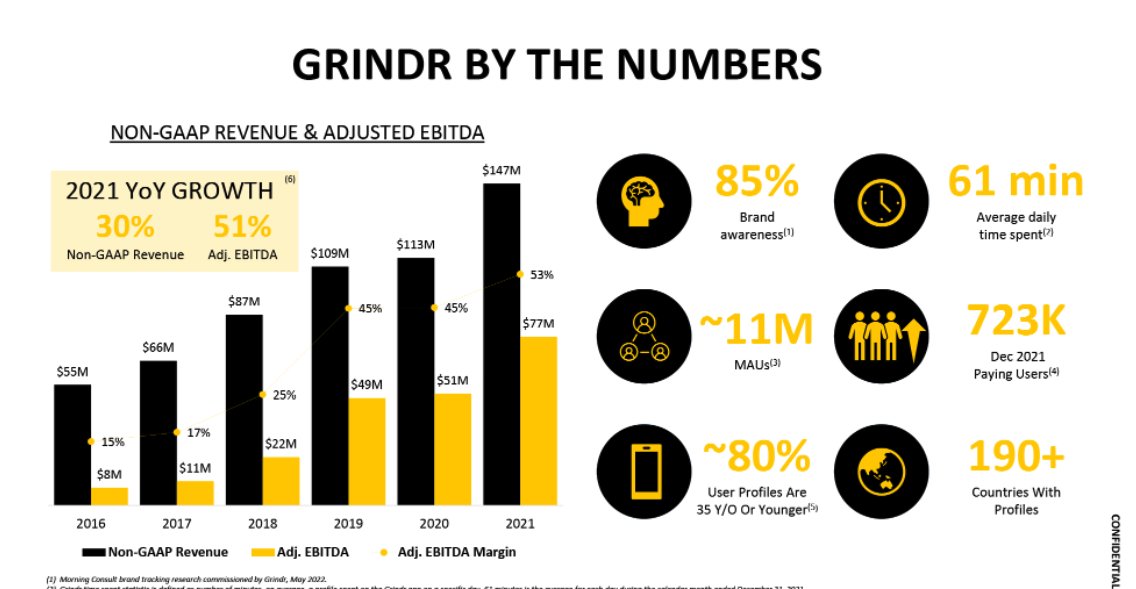 Zanite Acquisition Corp. / EVEX Closed
Zanite Acquisition Corp. (ZNTE) completes merger with Eve Holding, an electric vertical take-off and landing (eVTOL) company and former business unit of Embraer S.A. (ERJ) .Shares will begin trading tomorrow as "EVEX."
BREZ Redemption Update
Breeze Holdings Acquisition Corp. (BREZ) shareholders redeem 6.7M shares or ~58% of public float. BREZ is expected to complete its combination with space logistics and transportation services company D-Orbit S.p.A (DOBT) in the third quarter. SPAC redemptions averaged 84% for the month of April.
Three votes this week
Today, Artisan Acquisition Corp. (ARTA) has a vote on its merger with genomic and diagnostic test company Prenetics Group (PRE).
5.10 — OTR Acquisition Corp. (OTRA) votes on its merger with protein therapeutics company Comera Life Sciences (CMRA).
5.12 — Better World Acquisition Corp. (BWAC) votes on extension to August, + ~$0.10 to cash in trust depending on redemption levels
Elsewhere in SPACs
Upcoming Events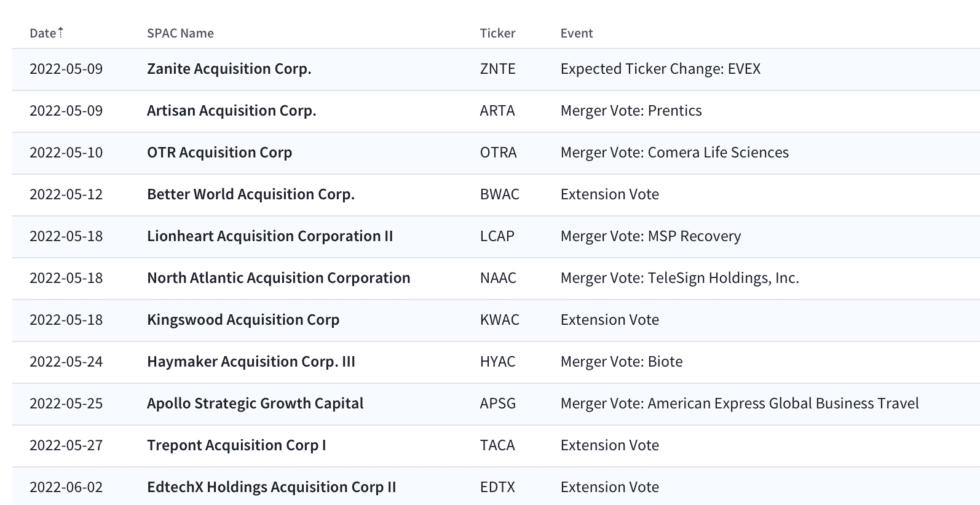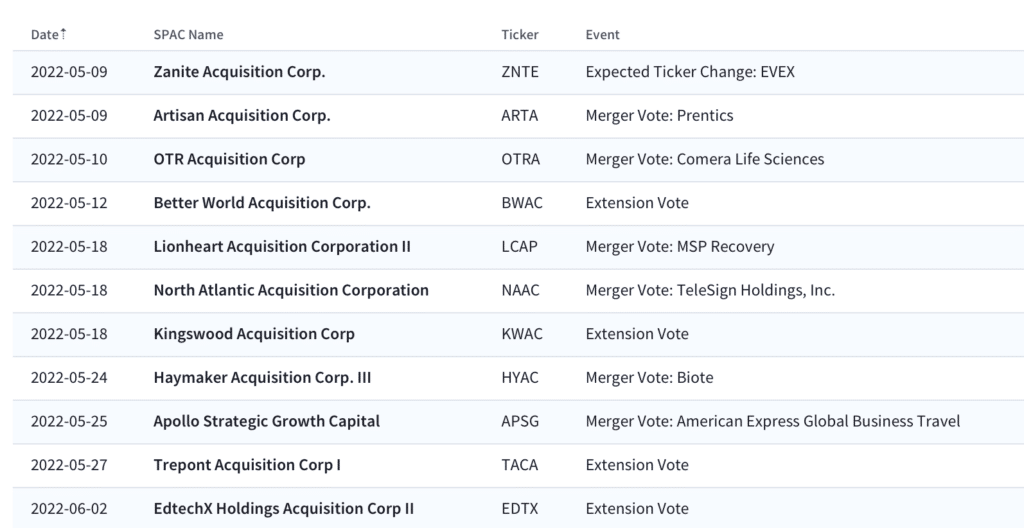 More from Boardroom Alpha
For ongoing tracking, analytics, and data on SPACs checkout Boardroom Alpha's SPAC Data and Analytics service.