The race against the clock continues, with BIOT the latest SPAC looking for more time. And the rest of the day's news in SPACs.
————————————————-
Free Investor Resources from Boardroom Alpha
—————————————————-
** Podcast: Know Who Drives Return
** Daily SPAC Newsletter
** Full SPAC Listing
BIOT / Blade Therapeutics: Vote Delayed
Biotech Acquisition Company (BIOT) delays vote on merger with Blade Therapeutics. The SPAC indicates it has have enough votes for approval, but needs more time to satisfy all necessary closing conditions. "As of the date of this press release, a sufficient number of BAC's shareholders have voted to approve the proposed business combination. The postponement of the Extraordinary Meeting is intended to permit more time to satisfy all conditions necessary to effect the closing of the proposed Business Combination." New date TBD.
OTEC Extends Deadline
OceanTech Acquisitions I Corp. (OTEC) extends deadline by six months to December 2022. SPAC contributes $0.15 per share to trust ($1,548,900).
Elsewhere in SPACs
26 Capital Acquisition Corp. (ADER) sets vote date for June 28. The SPAC has a DA with UERI, the holding company of Okada Manila, one of the premier casino resorts in Asia and the largest integrated resort in the Philippines.
Boardroom Alpha SPAC Market Review for May
Time is running out as SPACs scramble to finance deals at almost any cost. Expect more deSPAC duds as sponsors push low-quality companies at onerous valuations — for the simple purpose of protecting at-risk capital. Full report here.
SPAC Calendar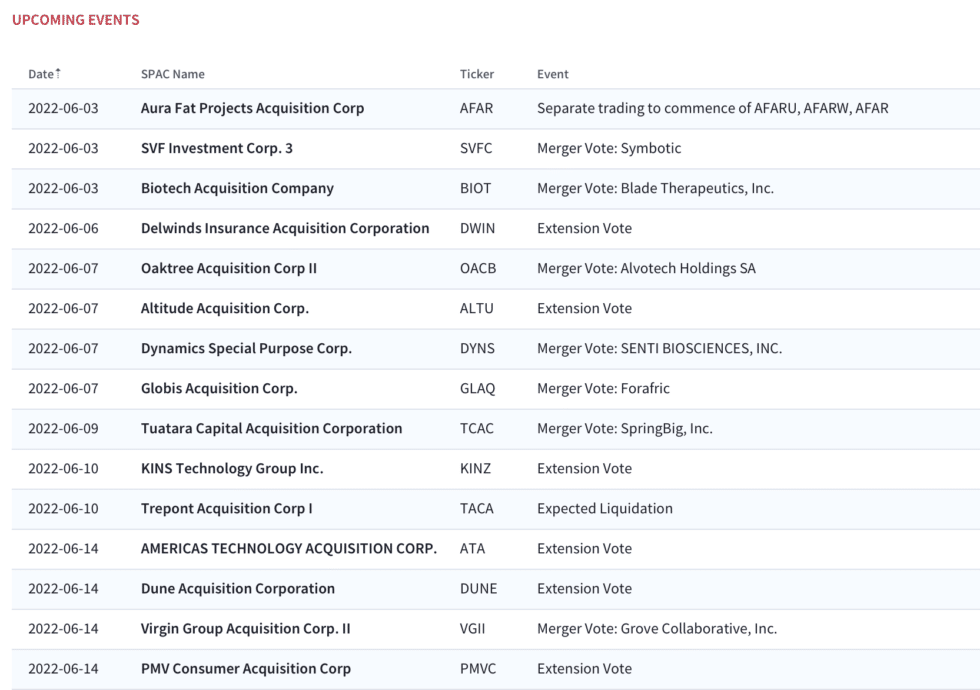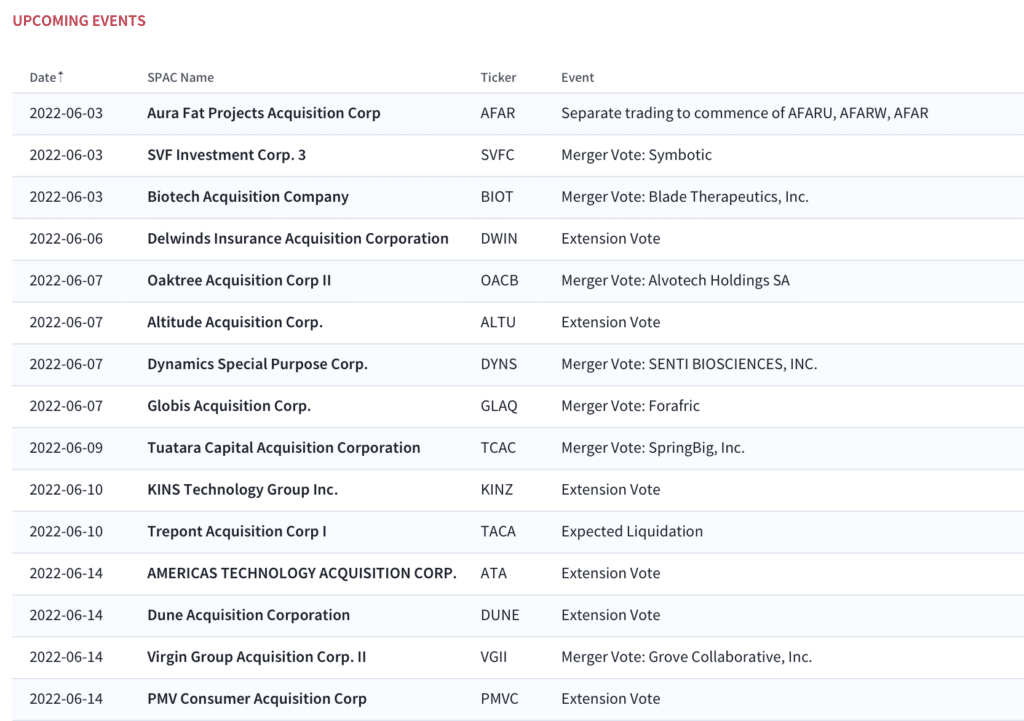 More from Boardroom Alpha
For ongoing tracking, analytics, and data on SPACs checkout Boardroom Alpha's SPAC Data and Analytics service.