Bloodbath for the markets today. Biote next up for a vote. MAQC extends. And the rest of the day's news in SPACs.
————————————————-
Free Investor Resources from Boardroom Alpha
—————————————————-
** Podcast: Know Who Drives Return
** Daily SPAC Newsletter
** Full SPAC Listing
Yesterday's relief really did a sharp U-turn today, with the S&P500 falling a precipitous 3.5% and the Nasdaq 100 dropping 5%. Today was mostly a day to take cover and hide. Still, there was some activity in SPACland.
MAQC Extends Deadline
Maquia Capital Acquisition Corp. (MAQC) confirms using first extension to 8/7. Adds $0.10 to trust, bringing NAV to ~$10.25.
HYAC Sets Date for Biote Vote
Haymaker Acquisition Corp. III (HYAC): sets 5/24 date for merger vote on medical practice-building company Biote. Expected completion in the first half of 2022; company to be listed on the NASDAQ under the ticker symbol "BTMD."
Elsewhere in SPACs
Extension meeting for Breeze Holdings Acquisition Corp. (BREZ) today. Proposed extension to 9/26.
Boardroom Alpha SPAC market review for April.
Upcoming Events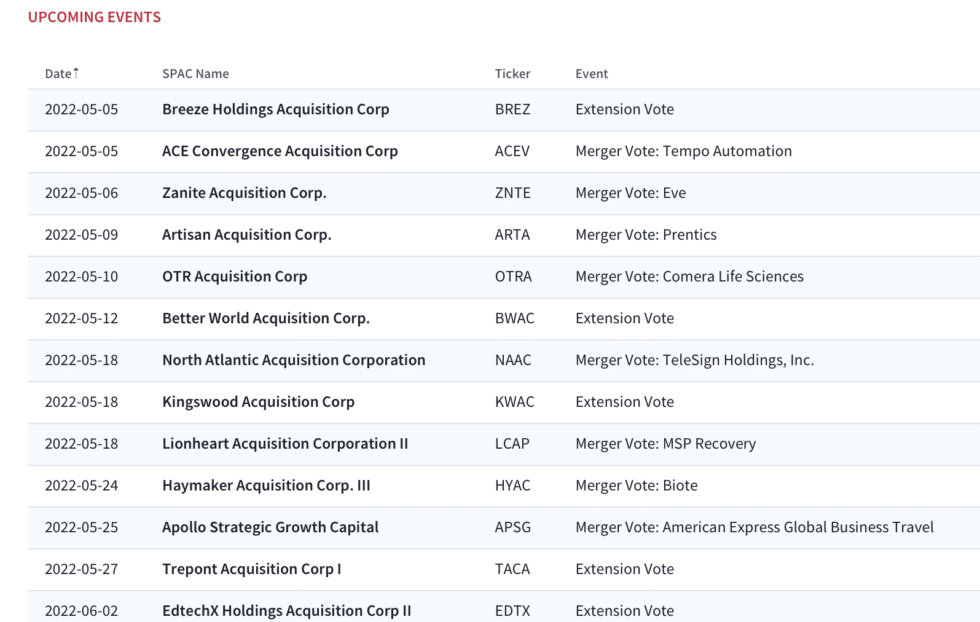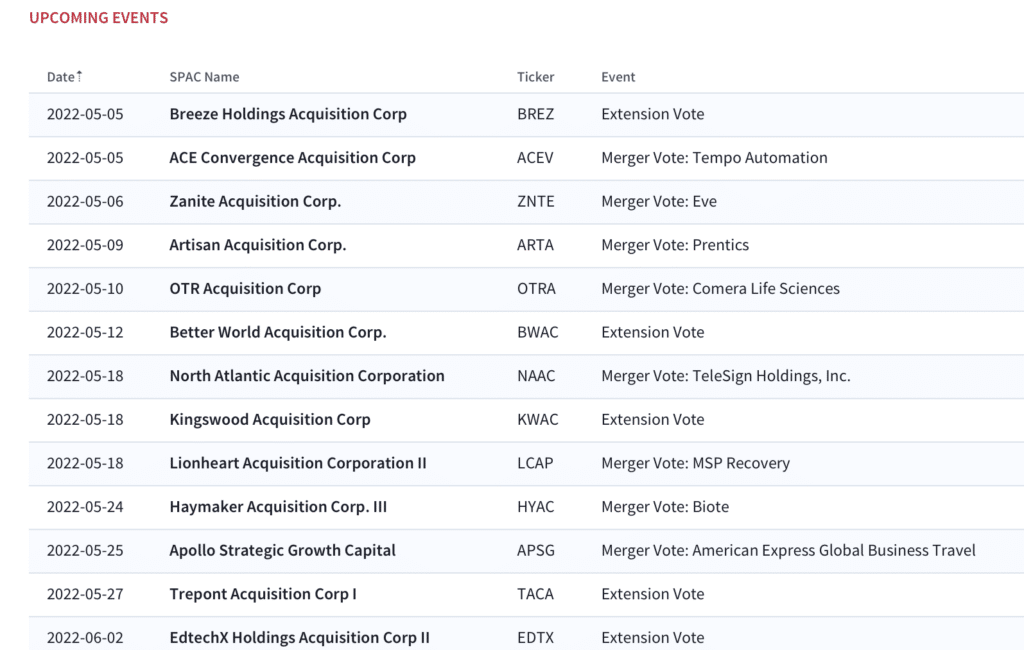 More from Boardroom Alpha
For ongoing tracking, analytics, and data on SPACs checkout Boardroom Alpha's SPAC Data and Analytics service.