SYM joins the high redemption/thin float club. Merger approval for DYNS/ Senti Bio. And the rest of the day's news in SPACs.
————————————————-
Free Investor Resources from Boardroom Alpha
—————————————————-
** Podcast: Know Who Drives Return
** Daily SPAC Newsletter
** Full SPAC Listing
Symbotic Debuts Today
AI-enabled robotics specialist and Walmart-backed Symbotic (SYM) deSPACs today from SVF Investment Corp. 3, sponsored by an affiliate of Japan's SoftBank. An arb trade favorite, the high redemption /thin float combination had shares popping 120% today to close at $20.07.
DYNS / Senti Bio Approved
Dynamics Special Purpose Corp. (DYNS) approves merger with gene therapy specialist Senti Bio. 14,549,537 shares redeemed (~63%).
SPACs with Announced Transaction Heat Map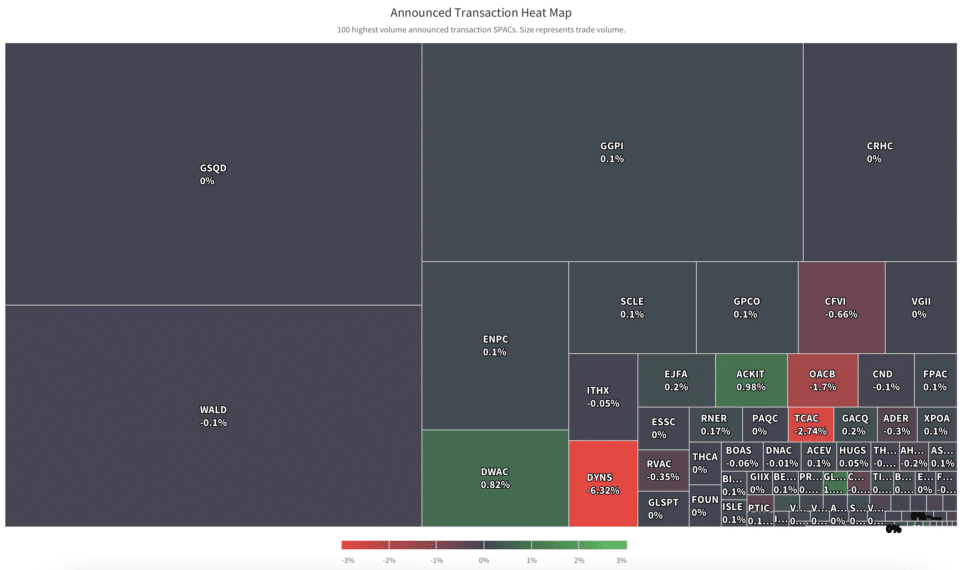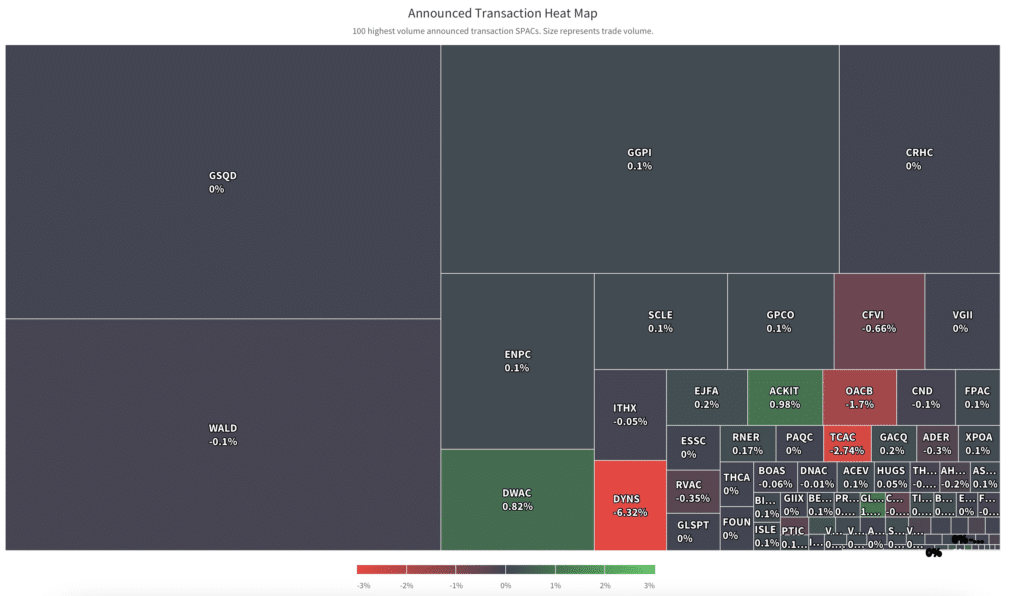 SPAC Calendar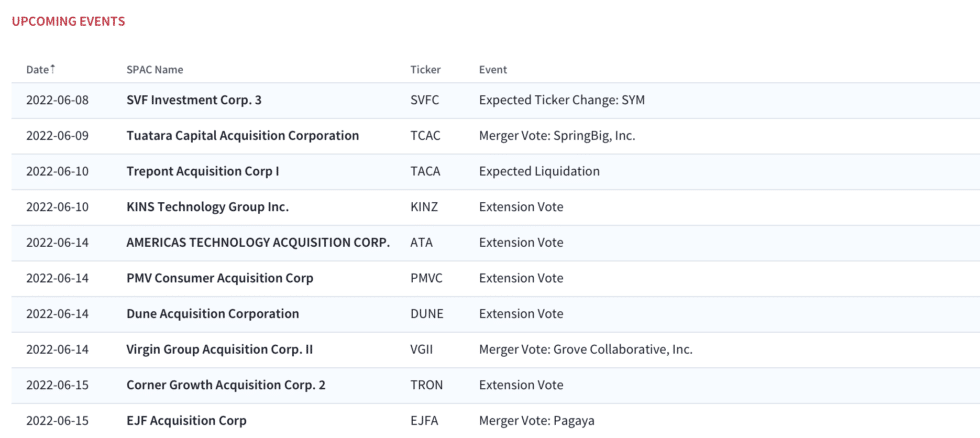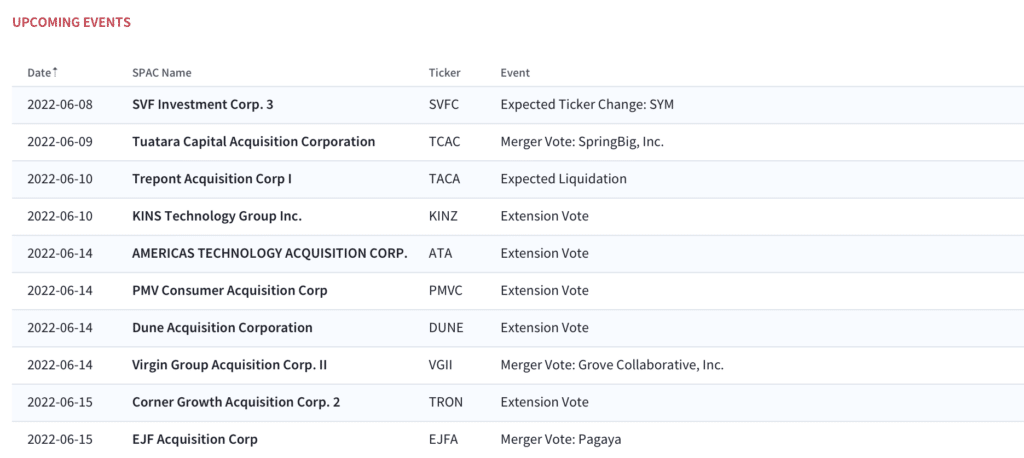 More from Boardroom Alpha
For ongoing tracking, analytics, and data on SPACs checkout Boardroom Alpha's SPAC Data and Analytics service.