SPAC Deal for 8i Acquisition 2 Corp. (LAX) and EUDA Health. A look at upcoming merger and extension votes. And the rest of the day's news in SPACs.
————————————————-
Free Investor Resources from Boardroom Alpha
—————————————————-
** Podcast: Know Who Drives Return
** Daily SPAC Newsletter
** Full SPAC Listing
SPAC Deal: 8i Acquisition 2 Corp. (LAX) + EUDA Health
8i Acquisition 2 Corp.(LAX) announced a definitive agreement to merge with Singapore-based digital health platform EUDA Health. The deal values EUDA Health at an enterprise value of $673M. No PIPE. Cash proceeds raised will consist of 8i's approximately $86.3 million of cash in trust (before redemptions). Additional earnouts in the form of 9 million total shares will be awarded post-transaction close if EUDA's share price reaches $15, $20 and $25 over three years. Slide deck here.
L&F Acquisition Corporation I (LNFA) Extends
L&F Acquisition Corp. (LNFA) sets 5/3 extension vote (out to August). $10.15 in trust. The SPAC has a pending deal announcement with ZeroFox since Dec.
Elsewhere in SPACs
Upcoming Merger and Extension Votes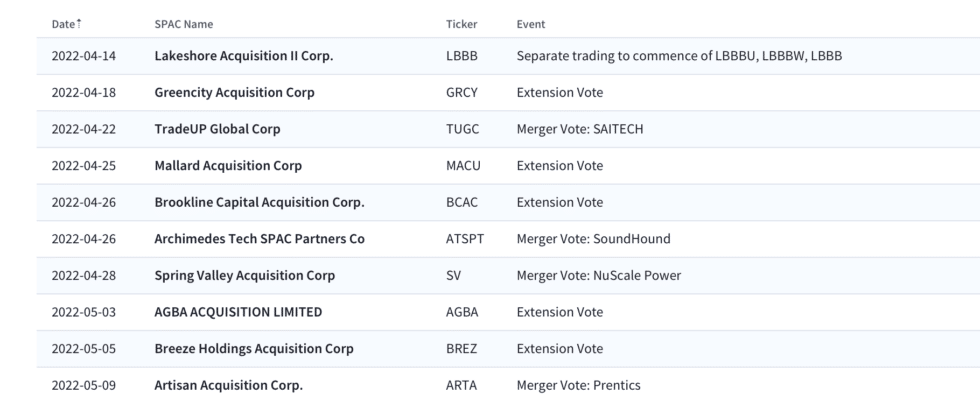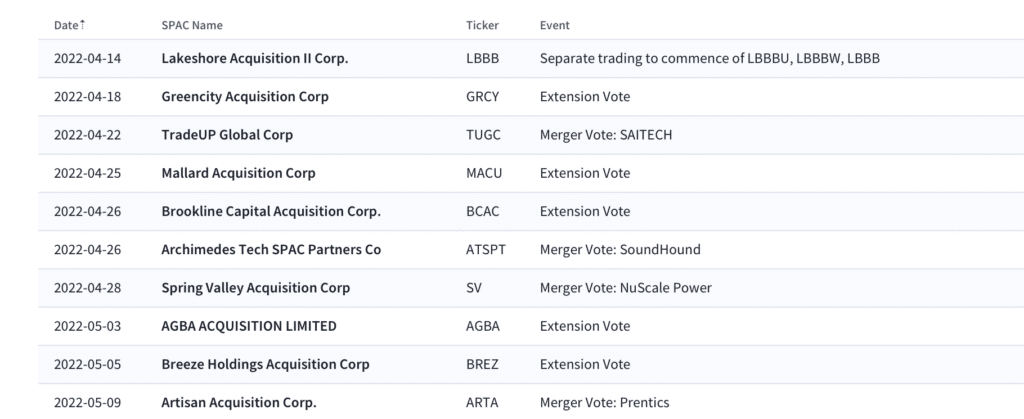 More from Boardroom Alpha
For ongoing tracking, analytics, and data on SPACs checkout Boardroom Alpha's SPAC Data and Analytics service.