Since completing its IPO in February, SKYX sets its sights on changing the way we think about smart devices
This week's podcast focusses on the Internet of Things (IoT) as we take a closer look at the smart home as an investable theme. Boardroom Alpha sat down with Rani Kohen, Founder and Executive Chairman of SQL Technologies Corp. (SKYX), d/b/a Sky Technologies. A serial entrepreneur (and former DJ!) with a background in smart home technologies, Kohen showed us how much our lives would improve if we only had access to plug-in, smart lights. 
Holding up well in a tough market: SKYX stock performance since IPO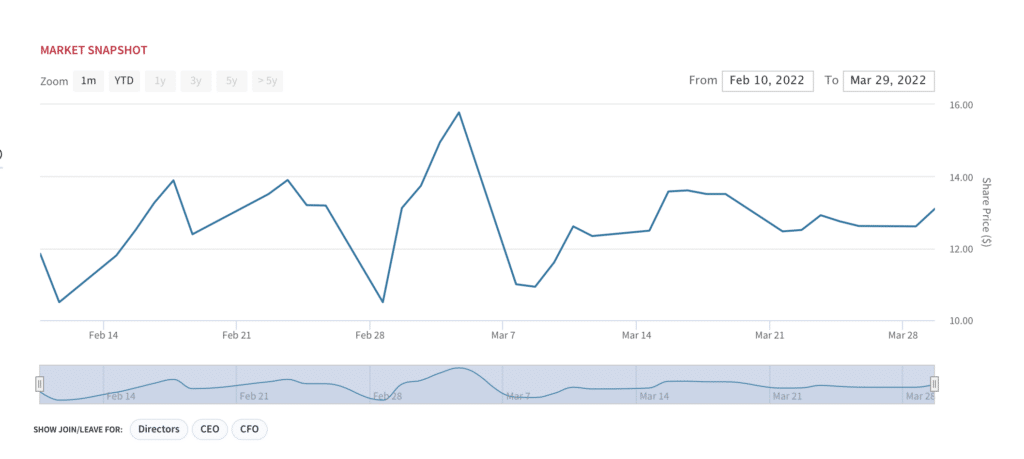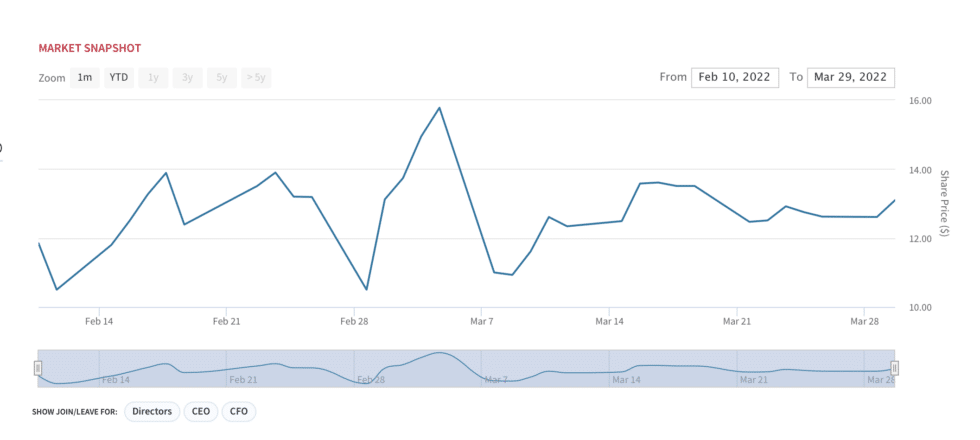 Sky is transforming the dream of a connected home into reality — having successfully priced a $23.1 million (upsized!) IPO in Feb at $14. Amidst a very touch market, SKY stock has held up very well since its debut, and trades at ~$13. Smart home stocks have performed relatively well as consumers have re-connected with their homes during the pandemic. Security supplier Napco Security (NSSC) and HVAC/security player Johnson Controls (JCI) are up 24% and 11%, respectively in the past year.
Plug-and-Play: SKYX technology in brief


Since the company's public debut, Sky has been working on the upcoming launch of its second-generation Smart Sky Platform , an advanced power plug which can be controlled via the SkyHome App, a smartphone app which allows control, scheduling, dimming, light color changing, and more. The app will also be compatible with digital assistants made by Big Tech / home ecosystem companies such as Amazon (AMZN), Apple (APPL) and Google (GOOG, GOOGL). As growth investors with little electrical knowledge, we were admittedly captivated by the idea of simply plugging in a light fixture, and of course, controlling everything seamlessly via a smartphone app. Kohen also assured us that SkyPlug is fully compatible with all our vintage 1950's Italian lighting.
Yes, please: SKYX smart lighting base  


While the ease-of-use benefits are fairly obvious, Sky's value proposition is equally about safety. In particular, the company has been working closely with electrical standards bodies like the NEC (National Electrical Code) and has been included in 10 segments of the U.S. Electrical Building code. In short, the NEC has changed its definition of electric receptable in the NEC Code Book to accommodate the Sky receptacle—evidence that Sky's architecture could become a defacto standard in the future. Big consumer lighting manufacturers are also recognizing Sky's ease-of-use value proposition. Sky has announced two U.S. and global licensing agreements with General Electric (GE)and is planning a line of GE-branded smart ceiling fans and lighting fixtures.
Since the IPO, Sky has been fairly quiet about forward projections. We came away from our conversation viewing SKYX stock as an interesting small cap play on the smart home theme. That said, we'd like to see some of the recent rise in operating expenses coupled with the GE relationship– translate into top line growth. Listen to the podcast for more.