Meta, the parent company of Facebook (NASDAQ: FB), announced yesterday that billionaire investor Peter Thiel is stepping down from the board, effectively ending his tenure in the nucleus of the social media company's leadership. With his exit, Thiel votes with his feet and suggests Facebook's influence over politics and culture is over for good.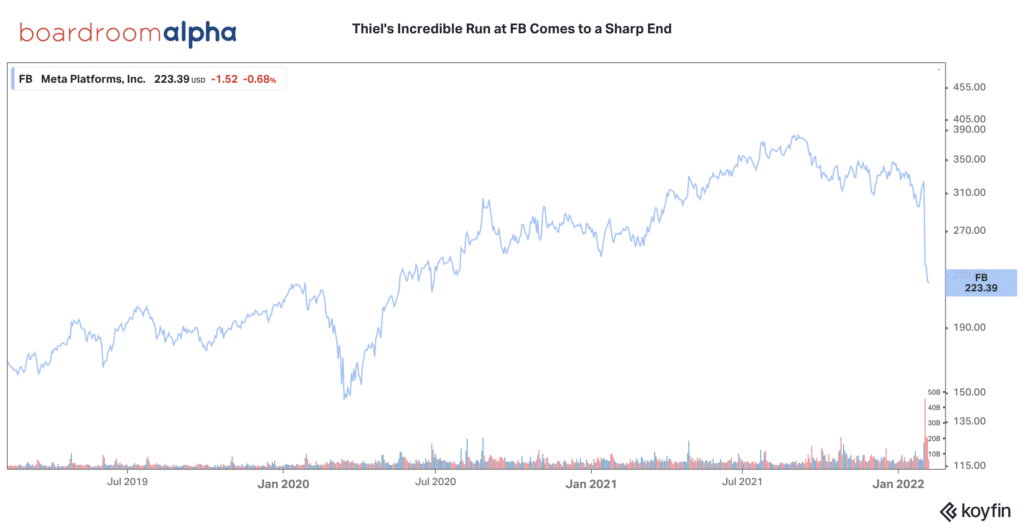 Most of the recent conversation has naturally focused on Thiel's politics. After all, the general consensus among right-leaning American political circles is that Facebook (and Big Tech in general) is inherently biased against their views. This narrative persists– despite Facebook having in fact bent its own rules to amplify the voices of conservative figures.
Thiel has been the board's only representative with ties to former President Trump, and also one of its most iconoclastic thinkers. Various media outlets have reported that Thiel wants to spend more time focused on influencing the November midterm elections– potentially the Senate campaigns of Republicans J.D. Vance (Ohio) and Blake Masters (Arizona), both of whom have worked for Thiel at investment firms.
But Thiel didn't need to leave Facebook's board to influence electoral politics, as evidenced by Trump's 2016 campaign. Nor is it clear that Thiel would support Trump, were he to run in 2024 (he opted against donating to Trump's 2020 re-election campaign).
What Thiel's departure really means is less about politics and more about Facebook's waning sphere of influence. Thiel never made his personal disdain for social media any secret – suggesting his interest in the tech giant may have been less about the business and more about the opportunity to shape culture and politics.
Notably, Thiel's move follows on the heels of Meta's disappointing quarterly results– including the first-ever loss of Facebook daily active users. The stock is down over 30% since the start of the year. Perhaps Thiel knew all along that as the world moves increasingly to decentralized platforms, Meta would quickly become Web 2.0's darkest relic.
Thiel will leave behind a board that remains under pressure both on the longstanding governance issues and the future strategy of the firm. Two of their newest additions, Tony Xu the CEO of DoorDash and Andrew Houston the CEO of Dropbox, are struggling with the market's views that their recently IPO'd companies are underperforming. The remaining directors have a mixed outside track record that will raise additional questions about their ability to successfully pivot.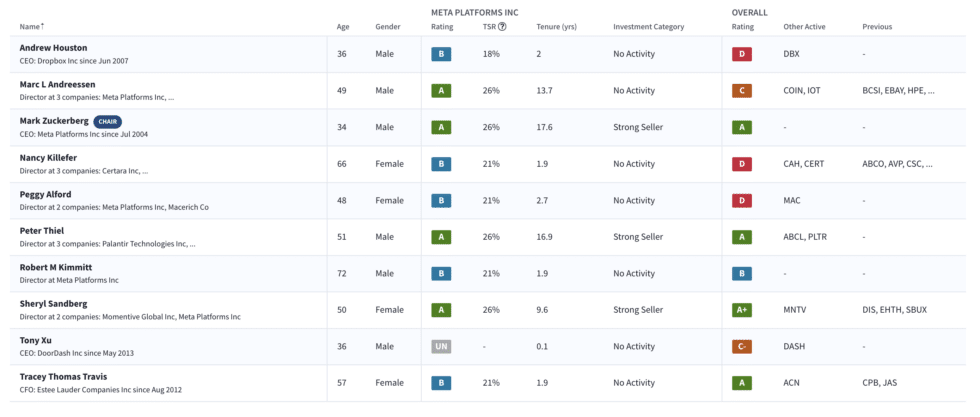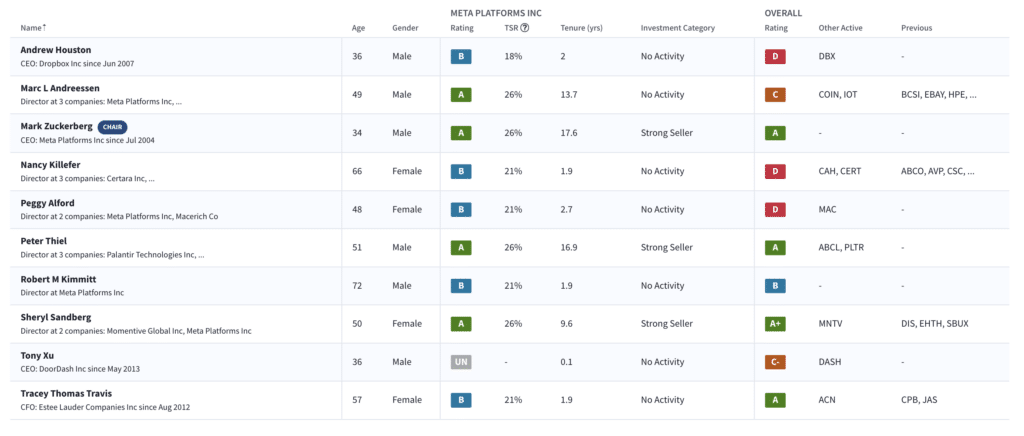 Let's continue the conversation. Email me at joanna@boardroomalpha.com.