LCAP gets approval for MSP Recovery. And the rest of the day's news in SPACs.
————————————————-
Free Investor Resources from Boardroom Alpha
—————————————————-
** Podcast: Know Who Drives Return
** Daily SPAC Newsletter
** Full SPAC Listing
SPAC Deal: THCA Tuscan Holdings Corp. II + Surf Air Mobility
Tuscan Holdings Corp. II (THCA) announces DA with  Surf Air Mobility. The transaction values Surf Air Mobility at an enterprise value of $1.42B. No PIPE. Surf Air Mobility is a regional air mobility platform with scheduled routes and on demand charter flights operated by third-party Part 135 charter operators. Slide deck here. THCA has had multiple extensions and 84% redemptions already– deadline was end of June.
LCAP Approves MSP Recovery
Lionheart Acquisition Corporation II (LCAP) approve its merger with MSP Recovery (MSPR). The transaction is expected to close on 5/20 .
DWAC / Truth Social launches Mobile App
Digital World Acquisition Corp (DWAC) / Trump Media & Technology Group, the parent company of Truth Social, announced the launch of the Truth Social Web App, which allows users to access Truth Social from any Internet-connected computer, phone, or device. DWAC shares are down 14% YTD.
Elsewhere in SPACs
North Atlantic Acquisition Corporation (NAAC) – vote pushed to 6/1
Kingswood Acquisition Corp (KWAC) – approved to November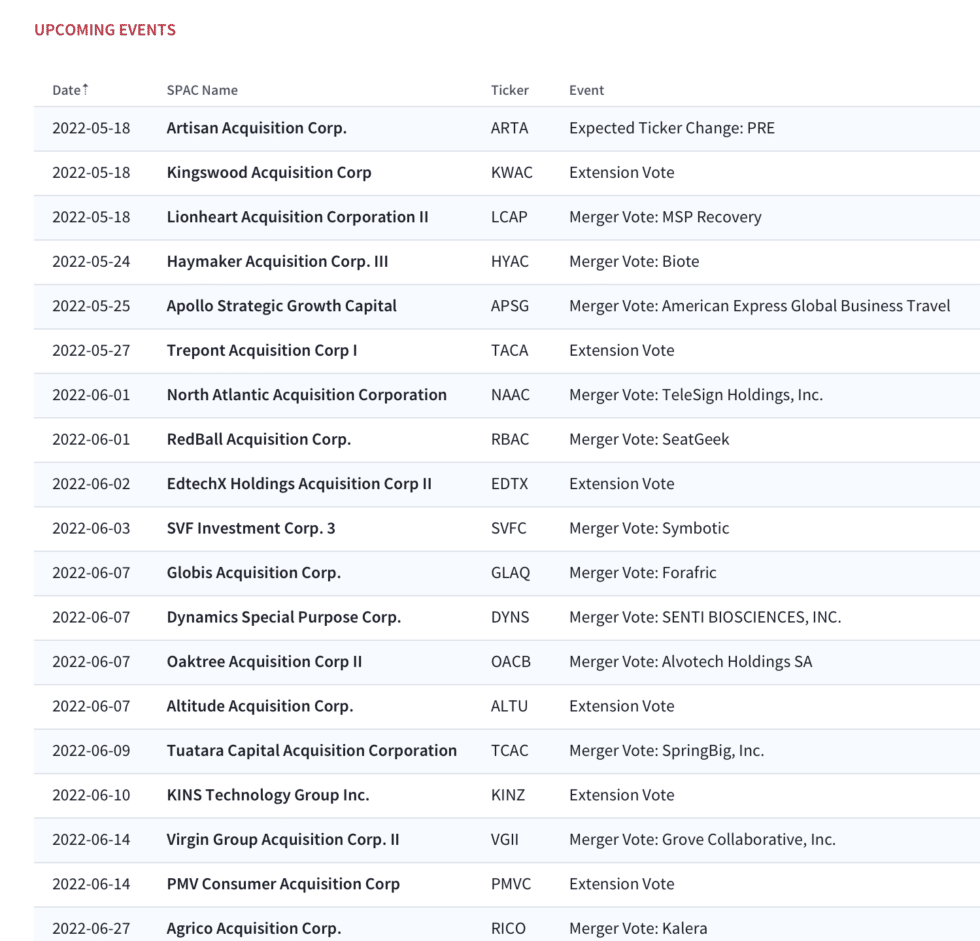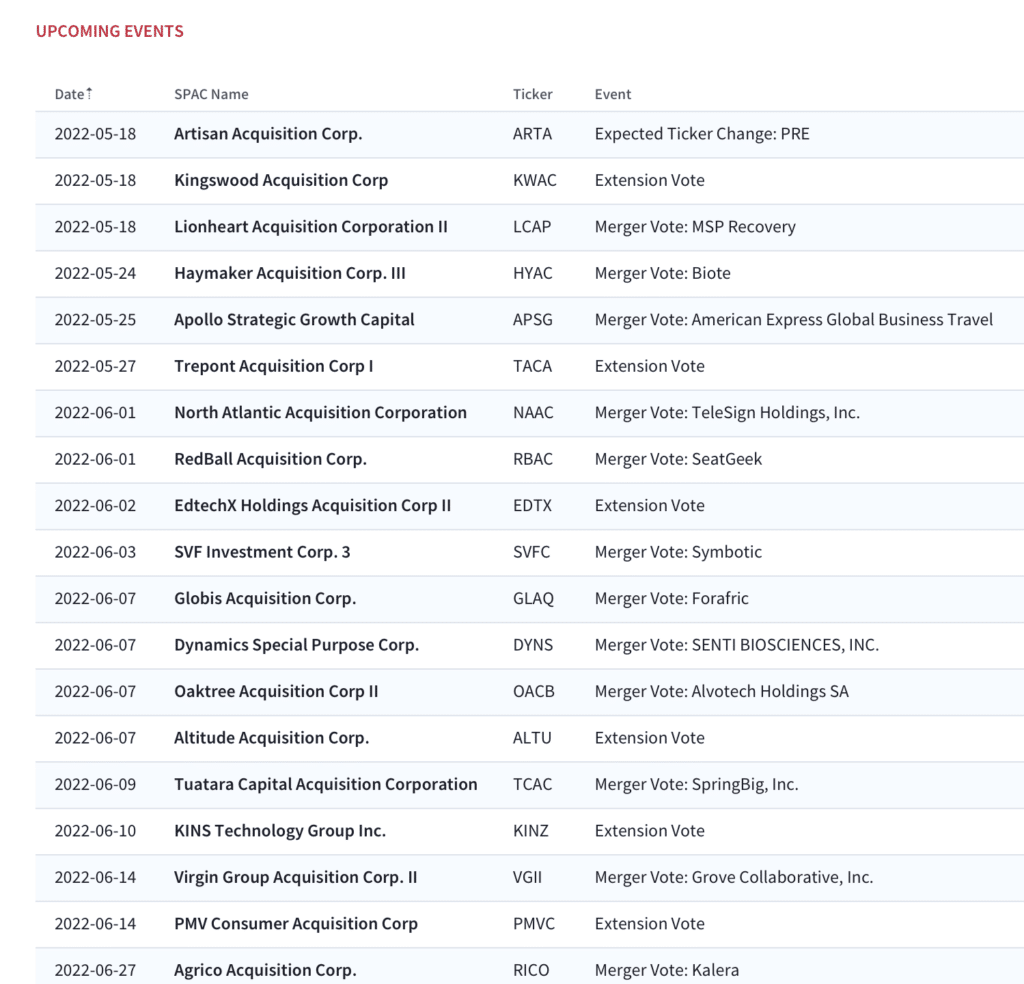 More from Boardroom Alpha
For ongoing tracking, analytics, and data on SPACs checkout Boardroom Alpha's SPAC Data and Analytics service.