TCAC / Springbig approved with 96% redemptions. And the rest of the day's news in SPACs.
————————————————-
Free Investor Resources from Boardroom Alpha
—————————————————-
** Podcast: Know Who Drives Return
** Daily SPAC Newsletter
** Full SPAC Listing
TCAC / Springbig Approved
Tuatara Capital Acquisition Corp. (TCAC) approves merger with SaaS-based marketing provider Springbig. Redemptions 19.1M (~96%). Expected close "around 6/14".
Redemptions Trending at 77% Month-to-Date
Redemptions at 77% month-to-date– on a trend to potentially exceed the 79% level we saw in May. Redemptions were 25% in June 2021.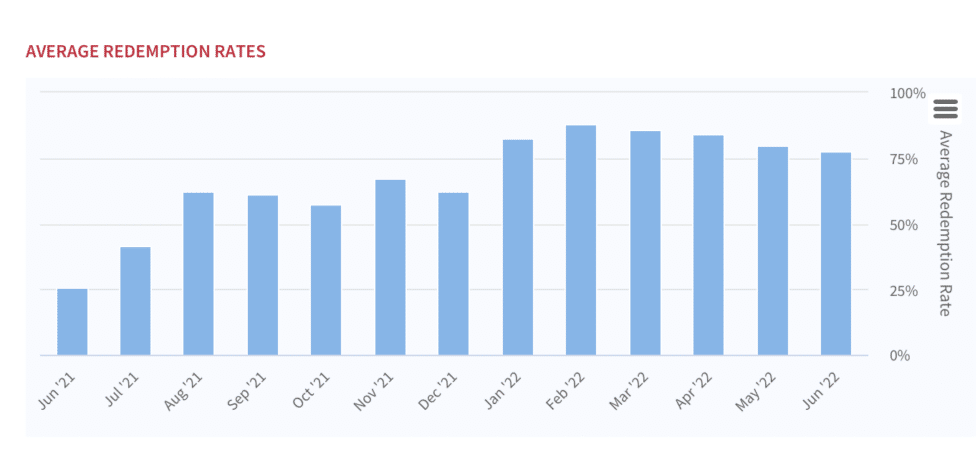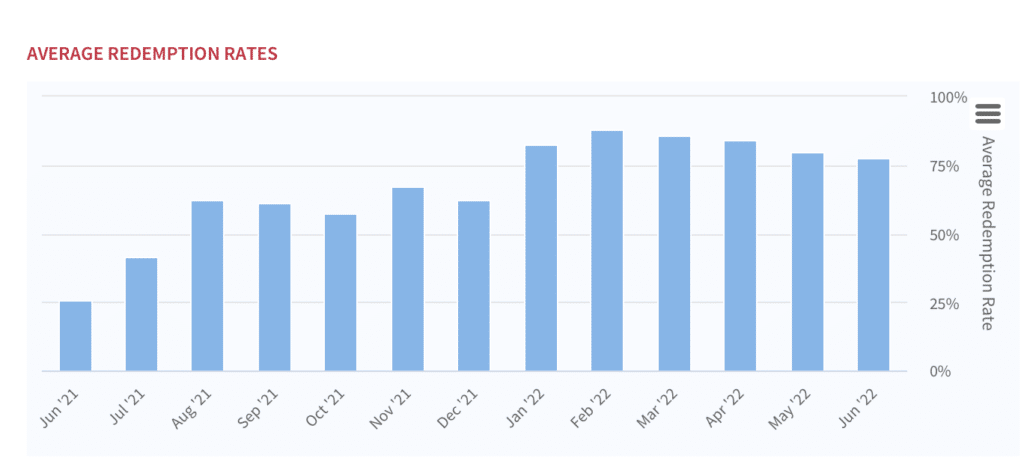 Forafric (AFRI) deSPACs
African agribusiness Forafric (AFRI) deSPACs today from Globis Acquisition Corp. (GLAQ). 9.6M shares redeemed. Shares closed at $8.39. AFRI is the first Moroccan-based company listed on a major U.S. exchange.
SPAC Daily Movers


SPAC Calendar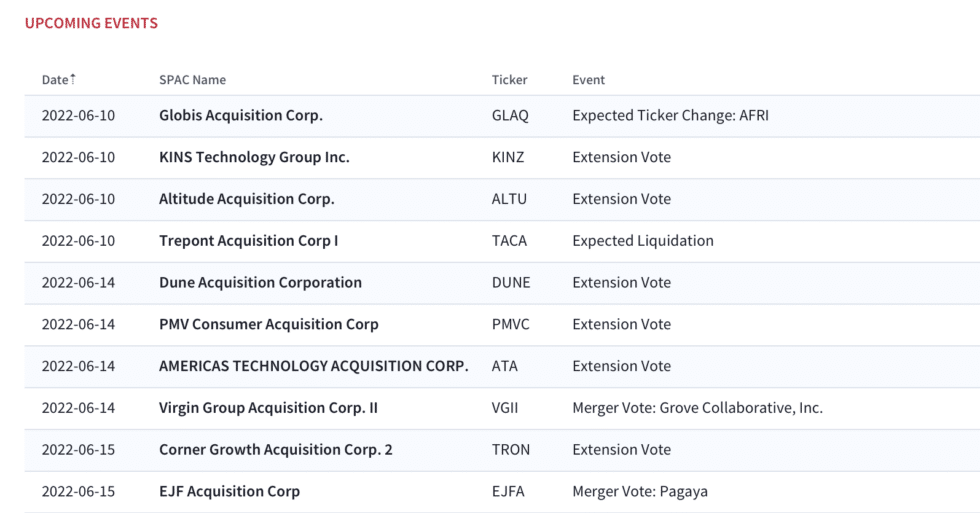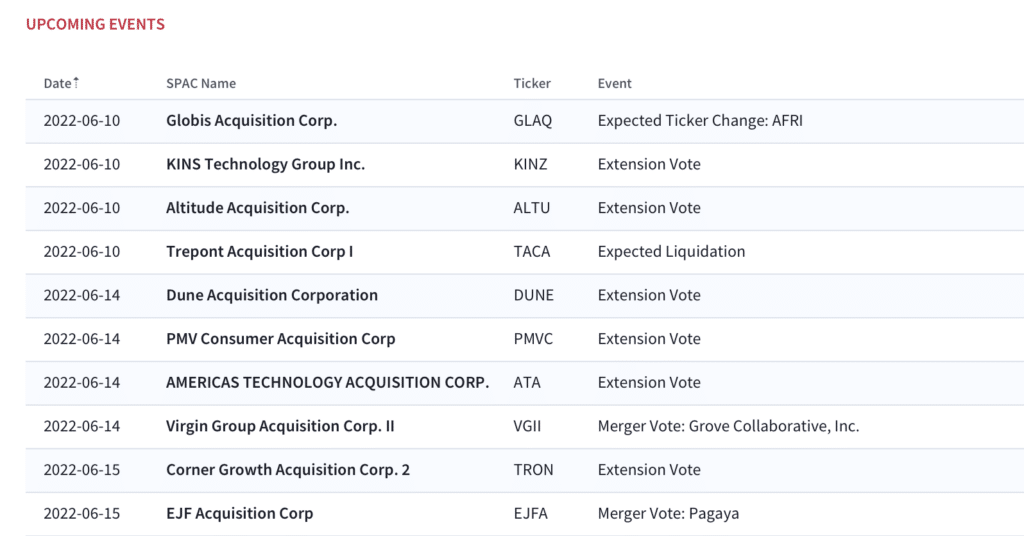 More from Boardroom Alpha
For ongoing tracking, analytics, and data on SPACs checkout Boardroom Alpha's SPAC Data and Analytics service.