SMR begins trading next week. And the rest of the day's news in SPACs.
————————————————-
Free Investor Resources from Boardroom Alpha
—————————————————-
** Podcast: Know Who Drives Return
** Daily SPAC Newsletter
** Full SPAC Listing
SV / NuScale Power Approved
Spring Valley Acquisition Corp. (SV )/ NuScale officially approved. Merger will close on 5/2 and NuScale will trade as SMR on 5/3.
ZNTE / Eve Business Update Ahead of Next Week's Vote
Zanite Acquisition Corp. (ZNTE) / Eve UAM, LLC (Eve) provides a "business update" ahead of 5/6 merger vote. Eve,  a Brazilian subsidiary of Embraer SA (ERJ), produces electric vertical take-off and landing aircraft — ie. urban air mobility infrastructure solutions.
Victory Acquisition Withdraws IPO
Victory Acquisition Corp. (VACIU), which had been targeting the media, sports, and entertainment industries and counted Sammy Hagar and and Roger Staubach on its board, ditches SPAC IPO plans.
DWAC on the move as Trump is Back
More COVFEFE. Digital World Acquisition Corp. (DWAC) traded up 9% today as Donald Trump is back on the Truth Social platform after several months' hiatus. The SPAC has rebounded sharply from its recent slide, and is trading up 384% from its lows. The app appears to have full functionality and downloads have jumped almost tenfold in recent days. Time will tell if the momentum holds given very little in the way of financial disclosures.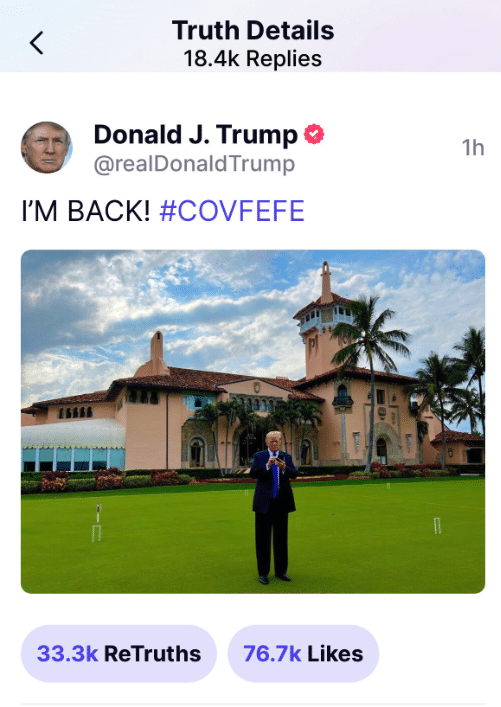 April deSPACs
Just four SPACs made it out this month. Here's a recap:


Elsewhere in SPACs
Next week's votes:
5/3 (HK) AGBA extension
5/3 LNFA extension
5/5 BREZ extension
5/5 ACEV / Temp Automation
5/6 ZNTE / Eve
More from Boardroom Alpha
For ongoing tracking, analytics, and data on SPACs checkout Boardroom Alpha's SPAC Data and Analytics service.