The maker of self-injectible biologics closed down 9% on the day. An updated look at deSPAC count and redemption rates.
————————————————-
Free Investor Resources from Boardroom Alpha
—————————————————-
** Podcast: Know Who Drives Return
** Daily SPAC Newsletter
** Full SPAC Listing
Comera Life Sciences (CMRA) deSPACs today
Self-ingestible biologics specialist Comera Life Sciences CMRA) deSPAC'd today from OTR Acquisition Corp (OTRA). Low float deSPAC: 9.8M shares redeemed (94%). Shares closed at $8.85, down 9%.
deSPAC Count and Redemption Update
As we prepare for the last week of May, here's an update on deSPAC and redemption stats. In addition to CMRA, three other SPACs have made it out: Eve (EVEX), NuScale Power (SMR), and SAITECH (SAI). All are trading below $10. Redemptions look like they are trending back up: average redemption rate is 75% month-to-date–down from 74% in April and 29% in the year ago.


deSPAC Heat Map
Shares of the Southeast Asian delivery, mobility and financial services app Grab Holdings (GRAB) are showing strong momentum, jumping 24% yesterday on the company's earnings upside and upward revision to guidance. Urban air mobility specialist Eve Holding (EVEX) is another upward mover, having been volatile since its deSPAC on May 10th. Shares closed up 6% today.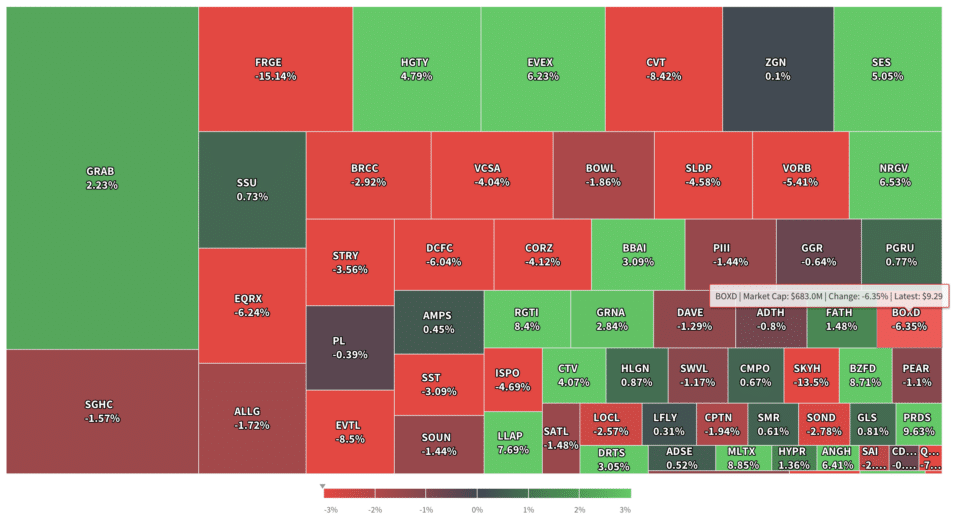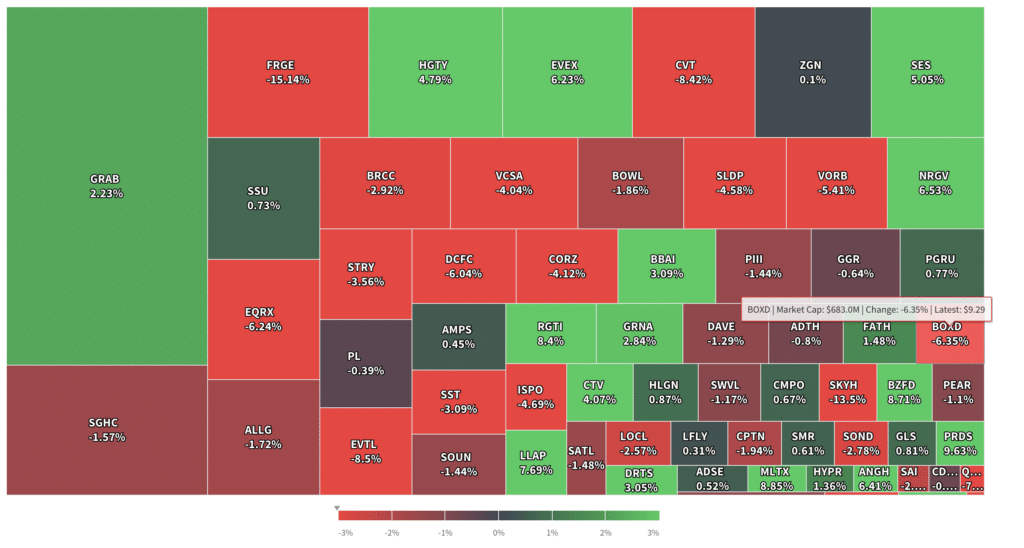 Elsewhere in SPACs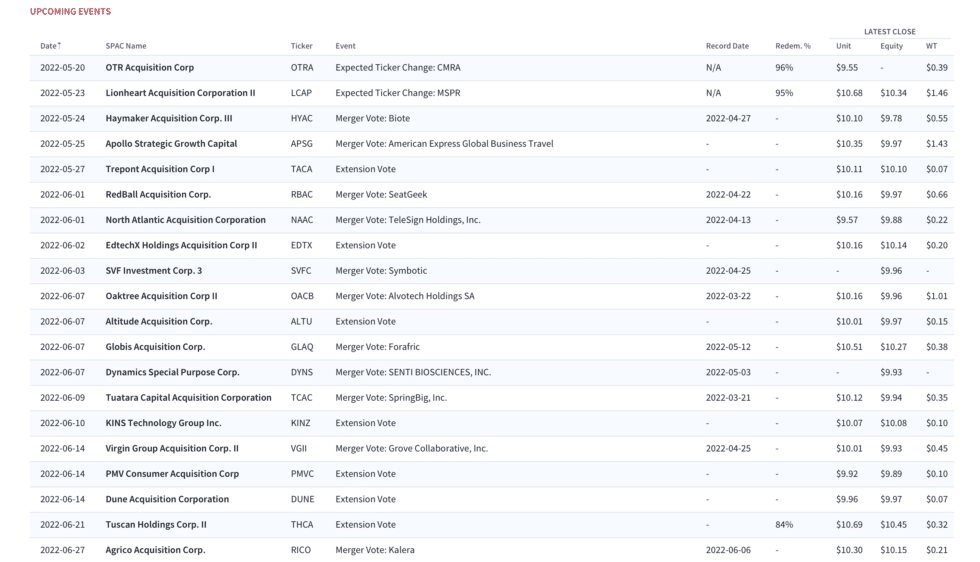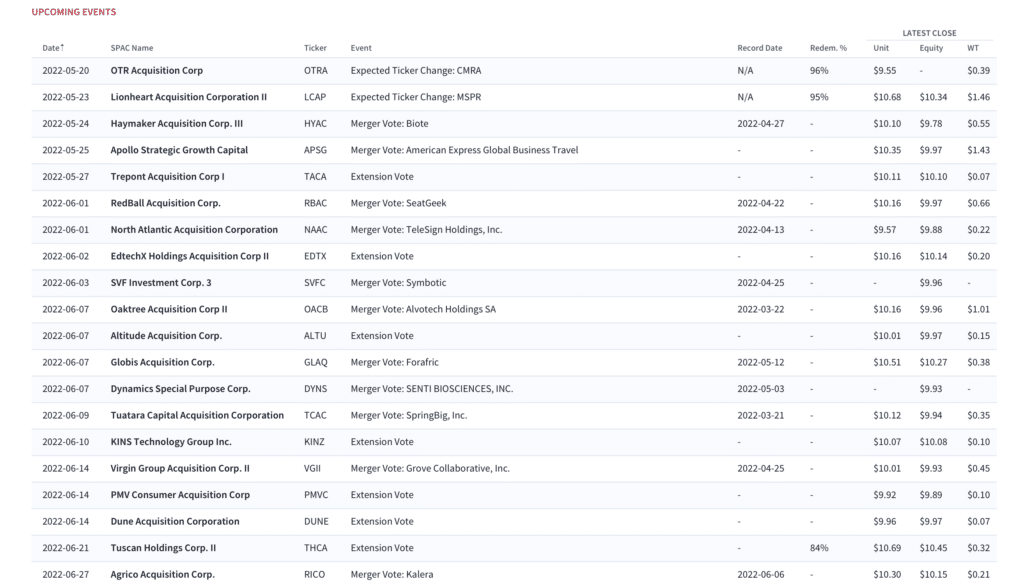 More from Boardroom Alpha
For ongoing tracking, analytics, and data on SPACs checkout Boardroom Alpha's SPAC Data and Analytics service.