Boardroom Alpha provides in-depth analytics and tracking of all public company executives and officers. Below is a rundown of people moves made at notable companies this past week. Get a demo today to see how you can receive real-time alerts and in-depth analytics.
Icahn Set for Proxy Battle with Illumina (ILMN)
Carl Icahn has been at odds with Illumina (ILMN) over his displeasure of their re-acquisition of GRAIL, and is waging a proxy battle to get three directors appointed to ILMN board. In this post we take a look at some of his (non-GRAIL deal specific related) points using the Boardroom Alpha platform.
Read Carl Icahn's presentation on Illumina (ILMN) here.
Value destruction since closing the GRAIL deal.
Illumina's stock is down ~57% vs. a -7% return for the S&P 500 since the GRAIL deal closed in August 2021.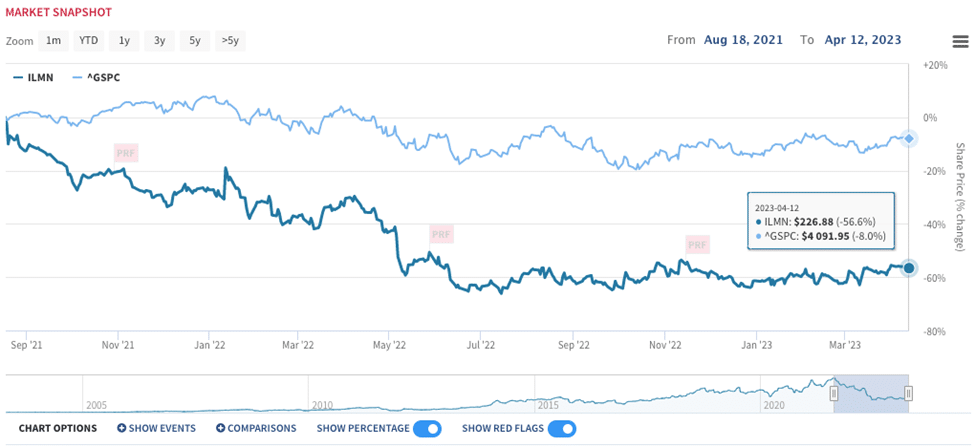 Illumina Financial Performance under Francis deSouza
Illumina's share price performance and fundamental financials have lagged its peers since Francis deSouza became CEO in 2016.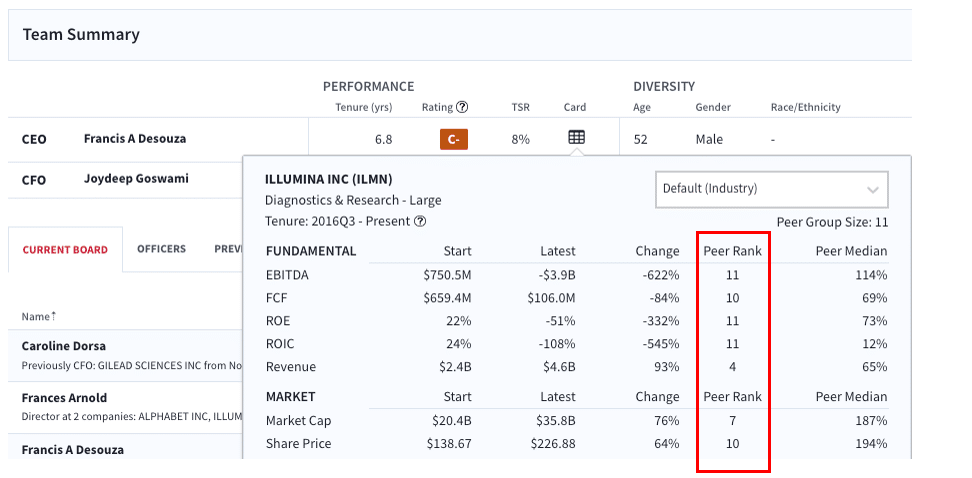 Board Appointees Under deSouza
llumina's board consists largely of appointees under deSouza's tenure (except for Robert Epstein, Frances Arnold) with significant director turnover at the beginning of his tenure. 75% of the board started serving after deSouza took the helm.

Illumina Chair John Thompson and Symantec
Icahn takes issue with Illumina Chairman John Thompson's tenure as CEO of Symantec (now named Gen Digital), including their purchase of Veritas. Symantec purchased Veritas for $13.2B, and ultimately impaired by more than $7.5B

CEO Pay at Illumina is Not Aligned with Performance


Bring Back Flatley?
Icahn has called for a new CEO, including suggesting Jay Flatley return on an interim or permanent basis. Flatley was Illumina's CEO from 1999-2016 (board till 2021).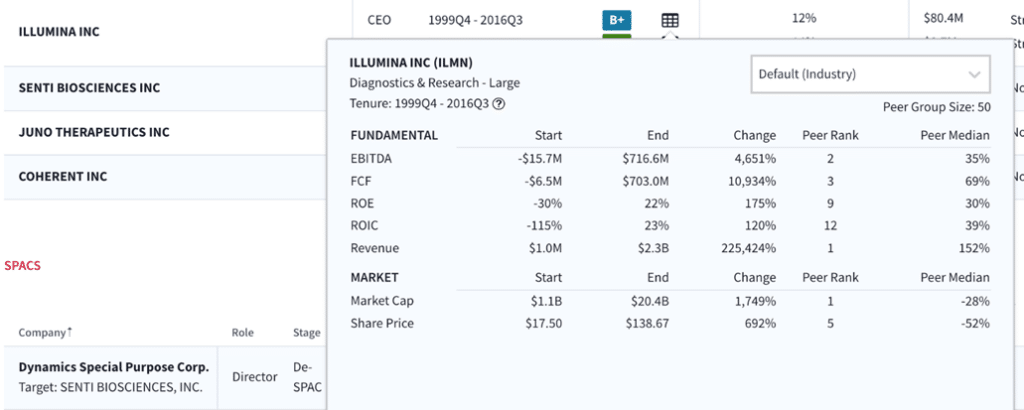 BA's Activist Vulnerability Flagged Issues Early at ILMN
Boardroom Alpha's Activist Vulnerability score for Illumina spiked over a year in advance of Icahn's proxy.