Boardroom Alpha provides in-depth analytics and tracking of all public company executives and officers. Below is a rundown of people moves made at notable companies this past week. Get a demo today to see how you can receive real-time alerts and in-depth analytics.
Is Boston Beer on Watch for Activists?
Boardroom Alpha's Activist Risk Score has highlighted Boston Beer Co. (SAM) as having an elevated risk of activist shareholder involvement vs. its peer set. The metric looks at several fundamental, governance and performance factors.
In the below blog we take a look at some of the potential red flags that make SAM more vulnerable to activist shareholders.
Boston Beer Co. (SAM) Faces an Elevated Risk of Activism
Lagging financials, performance and governance red flags pose a potential risk of an activist campaign relative to its peers.


Boston Beer's Shares Have Underperformed
Shares are down ~40% over the last three years, trailing the broader equity market by a wide margin.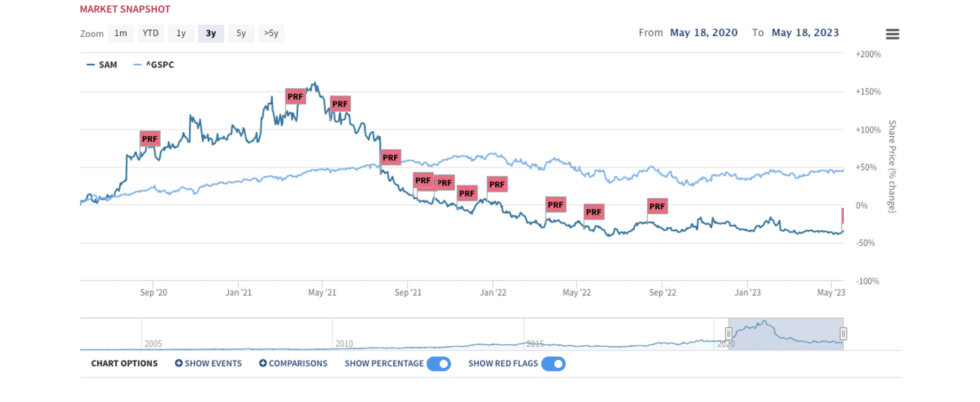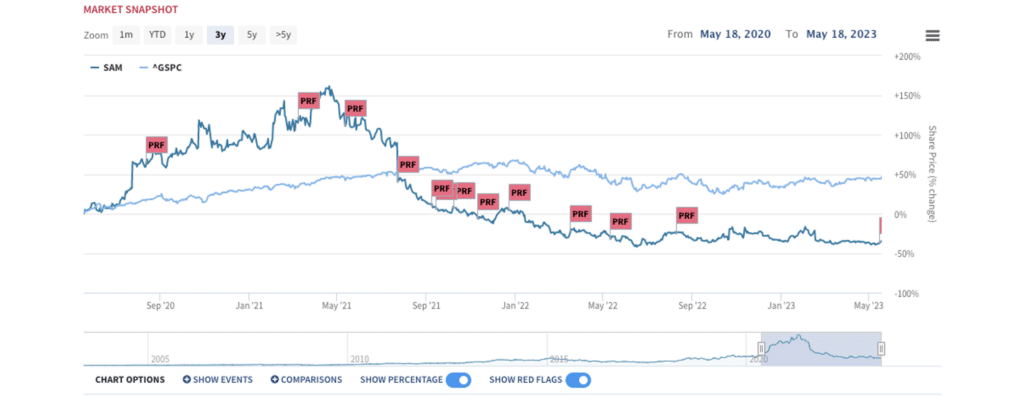 The Company Possesses Several Potential Red Governance Flags
Founder voting control, limited external board experience, and entrenched directors highlight a long list of potential governance red flags.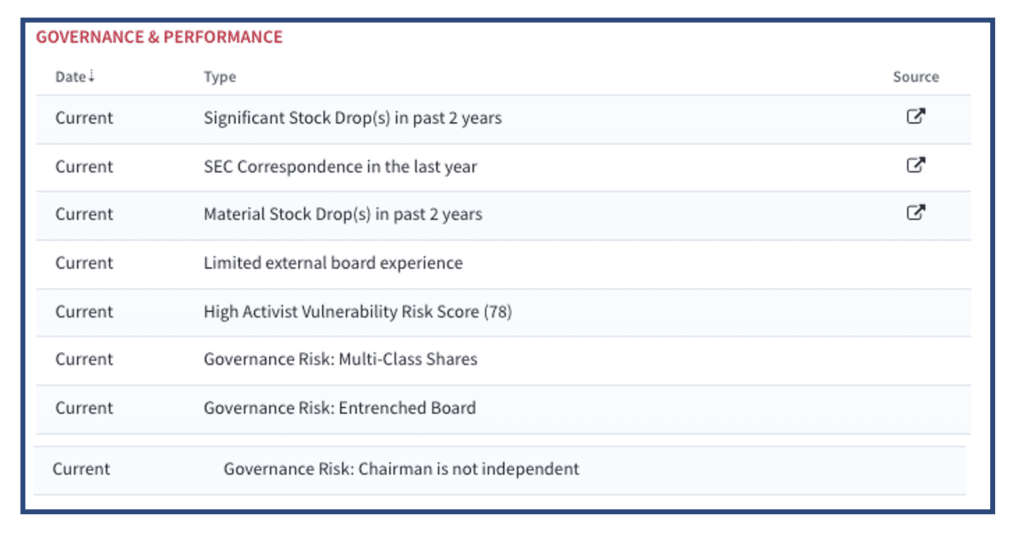 Founder Jim Koch Exerts Full Control
As the sole holder of Class B shares, Founder Jim Koch effectively appoints 6 of the 9 members of the board on an annual basis. In recent years Class A shareholders have expressed more displeasure in the board with very low support rates.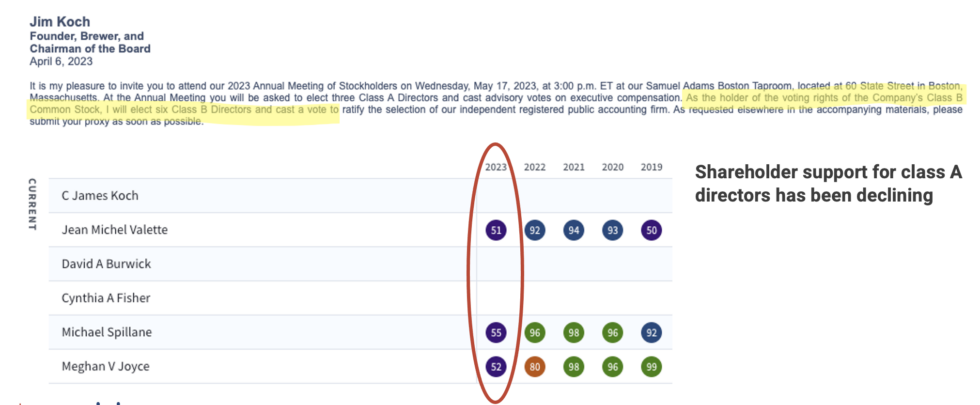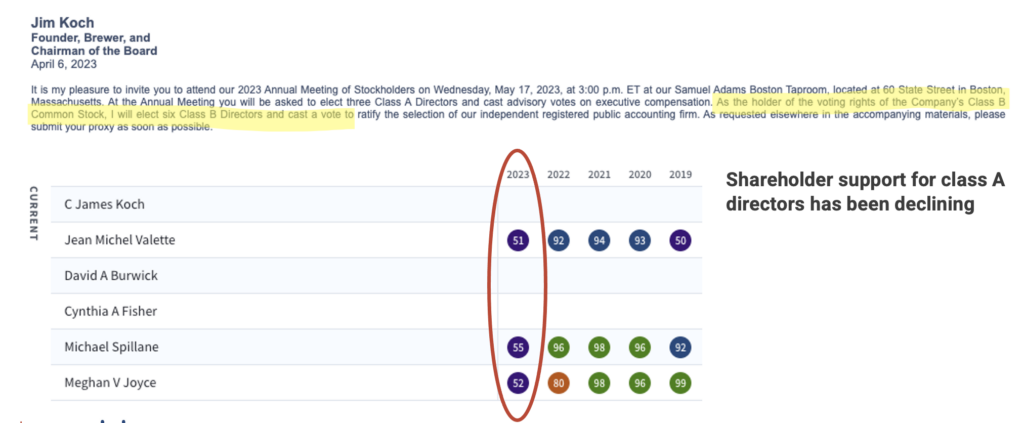 SAM's Board is Entrenched and its Directors have Limited Outside Board Experience


Some Concern with CEO Pay for Performance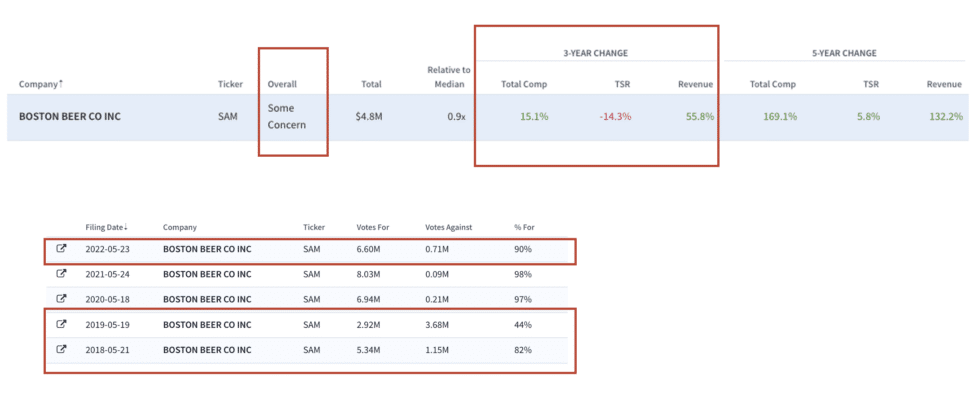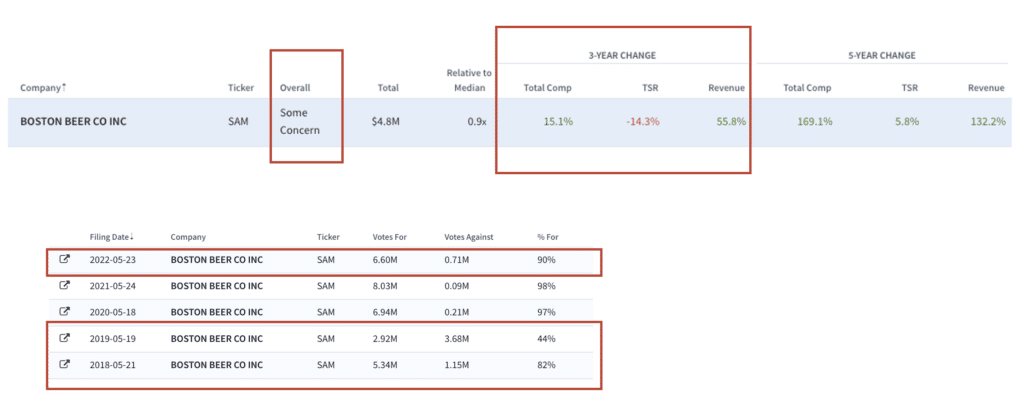 Insiders are Not Buying any Stock, and are Profiting from Sales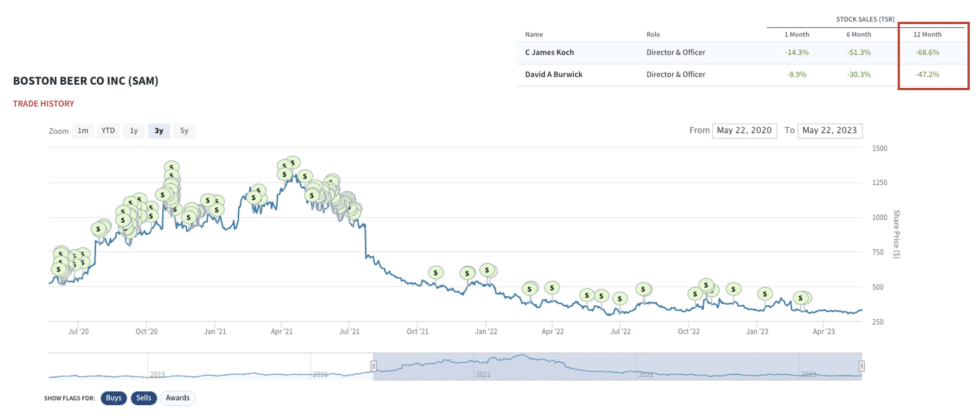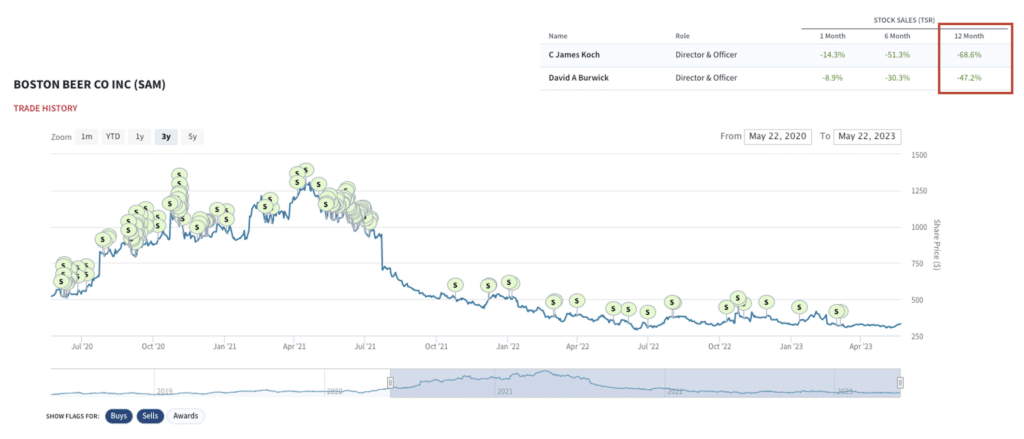 Recent Events – CFO Leaves
New Supply Chain Officer and the company also disclosed plans to purchase another $25M of stock.