Two DAs today in auto tech. WeWork fires its CFO. And the rest of the day's news in SPACs.
————————————————-
Free Investor Resources from Boardroom Alpha
—————————————————-
** Podcast: Know Who Drives Return
** Daily SPAC Newsletter
** Full SPAC Listing
SPAC Deal: COVA Acquisition + ECARX
COVA Acquisition (COVA) announces DA with intelligent driving technology specialist ECARX. The transaction values the company at a pro forma equity value of $3.82 billion (pre-money equity value of $3.4 billion). This would represent China's biggest U.S. listing since ride-hailing disaster Didi, which raised $4.4 billion (and is pending delisting). ECARX is focused on technology used in smart vehicles, high-definition maps and car chips. The company was founded in 2017 by Ziyu Shen, currently CEO, and Li Shufu, chairman of Geely. Financing includes $45 million in additional capital from strategic partners Geely Holding Group and lidar manufacturer Luminar (LAZR), and convertible note holder Lotus Technology. The transaction is expected to close in Q4 of 2022.Slide deck here.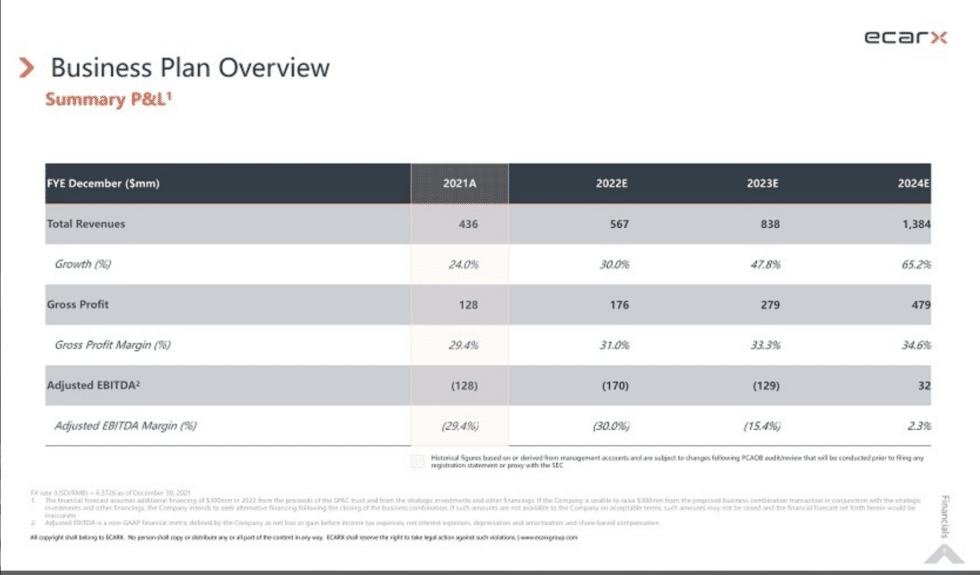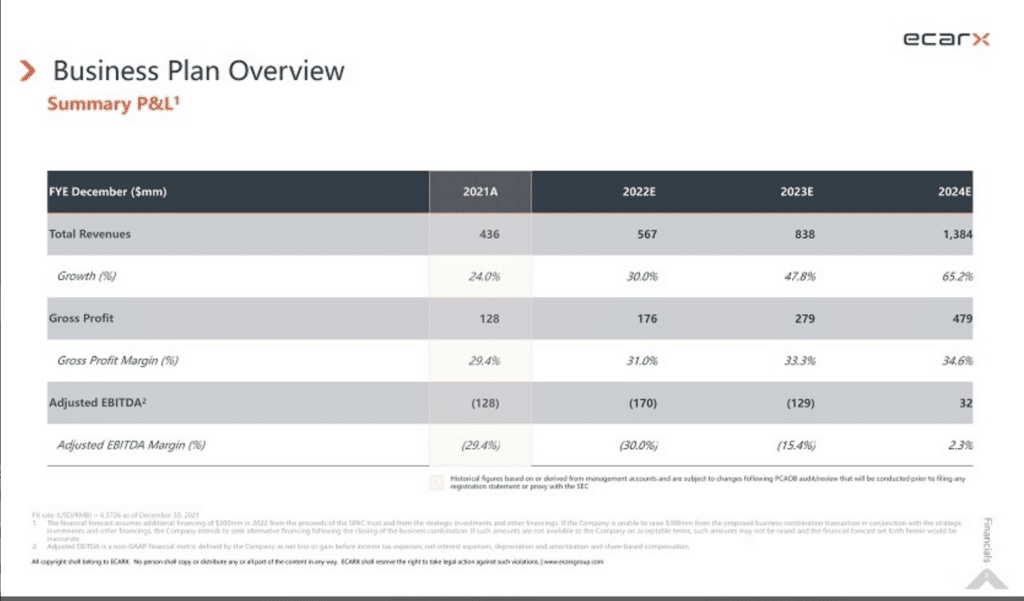 SPAC Deal: GBRG + Auto Services Group
Goldenbridge Acquisition Limited (GBRG) announced a DA with Auto Services Group ("SunCar"), a provider of digital platforms of automotive services and market-wide auto insurance products in China. The transaction values the company at an equity value of $858 million. No PIPE. This is the second deal attempt for GBRG; the first, with AgiiPlus, was terminated earlier this month. SunCar generated 2021 revenues of approximately $250 million (+4.6% YoY). No slide deck.
Elsewhere in SPACs
New CFO for WeWork. Flexible office provider WeWork announced the termination of Benjamin Dunham as the Chief Financial Officer of the Company. Short tenure for Dunham, who was appointed CFO in September 2020. Andre J. Fernandez will become WeWork's new CFO. Fernandez served as Executive Vice President & Chief Financial Officer of NCR Corporation (NCR). In December 2021, less than two months after completion of its deSPAC, WE announced a restatement of its 2020 and 2021 financials.
SPAC Calendar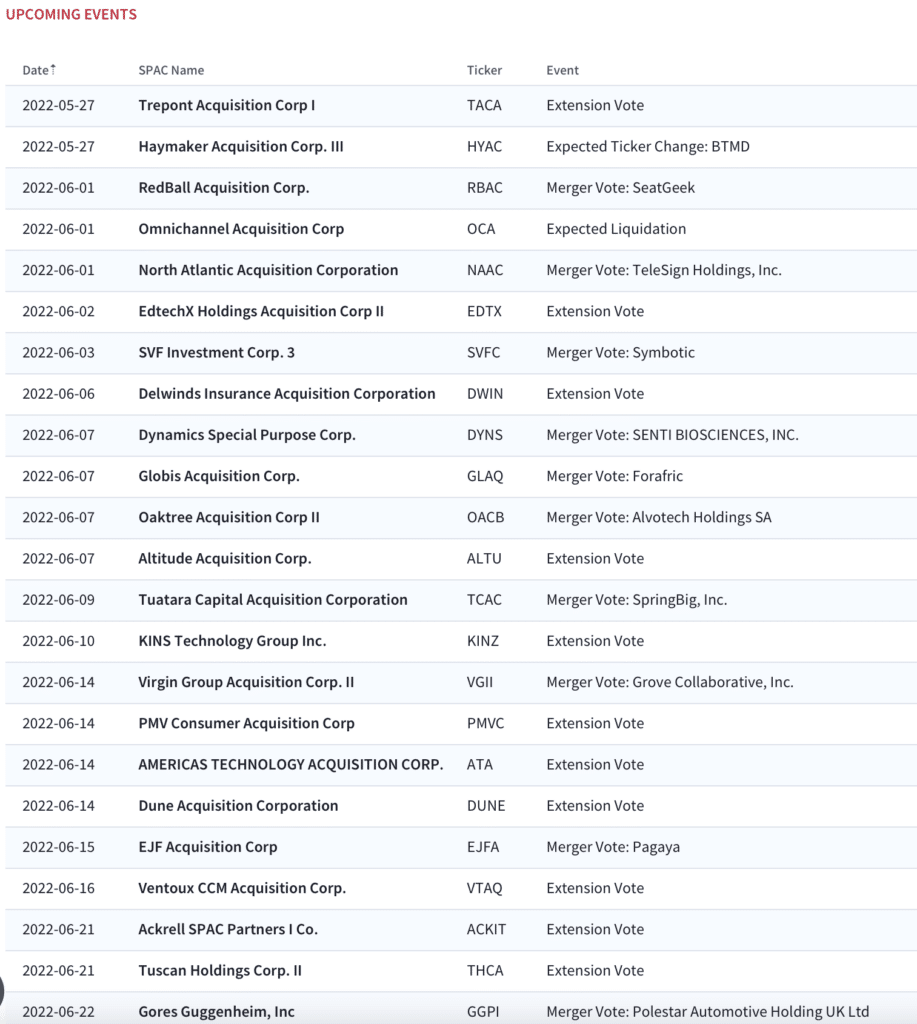 SPAC Podcast: Pet Care in a Post-Pandemic World
Our latest podcast is an up-close look at pet service provider Wag Labs, which has a combination pending with SPAC CHW Acquisition Corp.(CHWA).
Wag! Sponsor CHWA: Market Snapshot


Wag! CEO Garrett Smallwood explains why pet care is an area of consumer spending that could be a pocket of strength coming out of the pandemic. Also read our overview here.
More from Boardroom Alpha
For ongoing tracking, analytics, and data on SPACs checkout Boardroom Alpha's SPAC Data and Analytics service.