DAs continue in Virtual Reality and PropTech. And the rest of the day's news in SPACs.
————————————————-
Free Investor Resources from Boardroom Alpha
—————————————————-
** Podcast: Know Who Drives Return
** Daily SPAC Newsletter
** Full SPAC Listing
The S&P 500 gained 2%, coming off a six-week losing streak — its longest since 2011. The Dow Jones Industrial Average bumped up 400 points after seven consecutive down weeks. For SPACs, the deal announcements continue, with two more SPAC DAs today.
SPAC Deal: EDTX + zSpace
EdtechX Holdings Acquisition Corp. II (EDTX) announces DA with zSpace (ZSPX), an Augmented Reality (AR) and Virtual Reality (VR) educational technology platform for K-12 and Workforce Development. The transaction values zSpace at an enterprise value of $195M and includes a $25M PIPE to retire debt at $10.15 per share. $117M in trust. Slide deck here. Expected close in the fourth quarter of 2022. As a reminder, EDTX has a 6/2 extension vote (6/15 deadline). Could be a high redeemer.
SPAC Deal: PTIC + Appreciate
PropTech Investment Corp. II (PTIC) announces DA with Appreciate (SFR). Appreciate is the parent holding company of Renters Warehouse, a Single Family Rental (SFR) marketplace and management platform. The company has developed an online marketplace with full-service brokerage teams in over 40 markets. The transaction values Appreciate at an enterprise value of $416.1M. No PIPE. $230M in trust. Expected close in the second half of 2022. Slide deck here.
Elsewhere in SPACs
Aires I Acquisition Corp. (RAM) extends deadline to 8/21. $0.075 contribution to trust.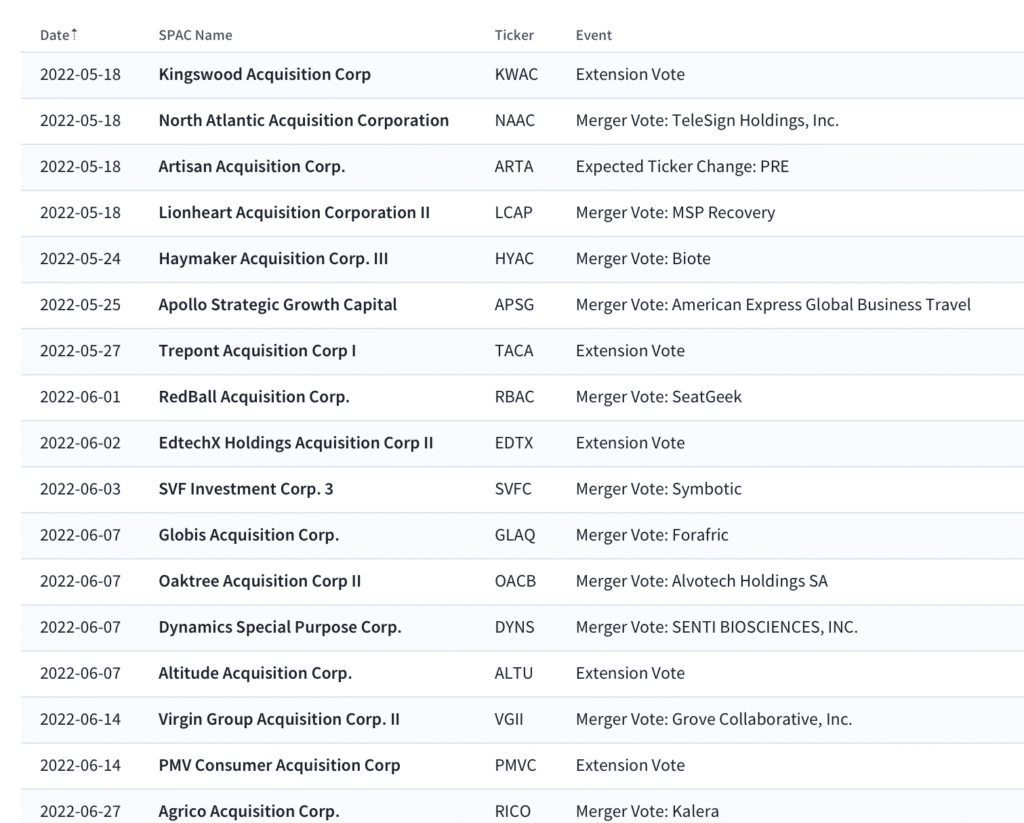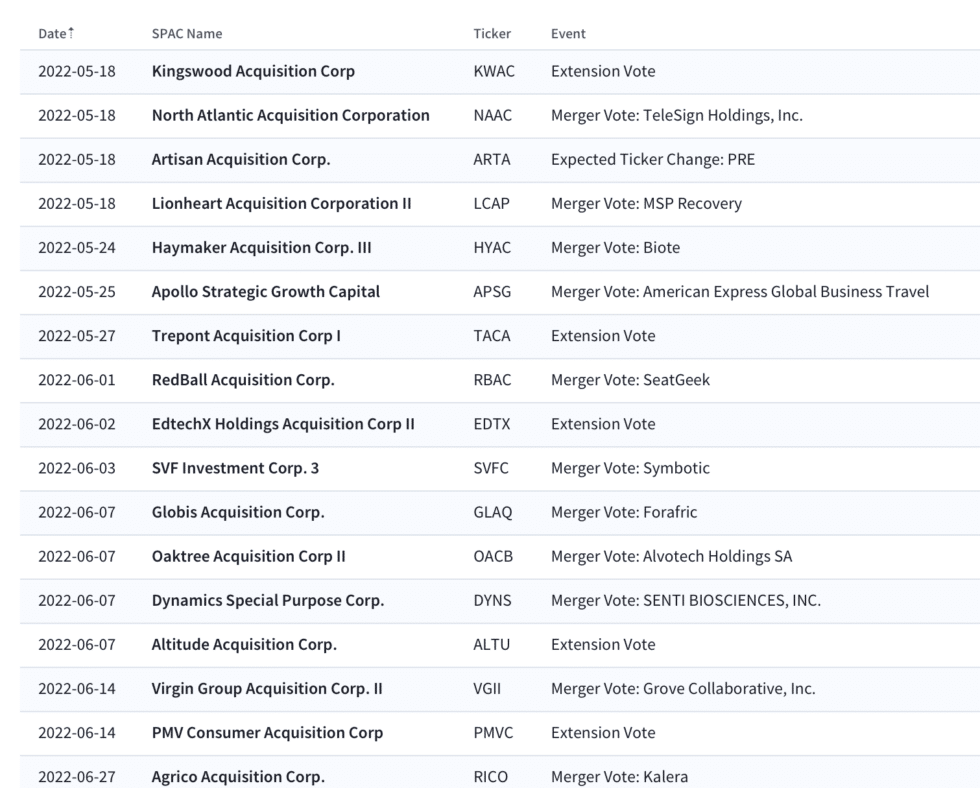 More from Boardroom Alpha
For ongoing tracking, analytics, and data on SPACs checkout Boardroom Alpha's SPAC Data and Analytics service.