Every week we wrap the latest on new SPACs filed, IPOs, mergers, deals, and a look ahead to what's coming. Follow us on twitter to get the latest as it happens and contact to learn more about Boardroom Alpha's SPAC Intelligence service.
Quick Take
February is, unsurprisingly, off to a fast start with over 20 new S-1s filed this week, potentially setting up over $7 billion of fresh new capital to deploy. In addition we saw over 20 IPOs price for over $8 billion, 12 new merger announcements, and 3 de-SPAC events.
That means there is ~$90 billion in SPAC capital hunting for deals… we're in for a wild ride. Evaluating SPAC deals to invest in still remains more art than science, but what is clear is that there needs to be a mix of top tier investors and proven operators in the team. News of Alex Rodriguez's new SPAC (SLAM!) traveled fast as SPACTwit quickly shared their view that it was a swing and a miss that the ticker isn't AROD.
We talked last week about repeat offenders and the Gores team filed two tech focused SPACs – Gores Technology Partners I & II – which means that they now have done a total of 12 SPACs. Five have de-SPAC'd, 4 are pre-IPO, and 3 (Gores Holdings V & VI and Gores Metropoulos II) are on the hunt for a merger and are trading at a premium closing today at $11.14, $12.74, and $11.09 respectively.
New SPAC S-1 Filings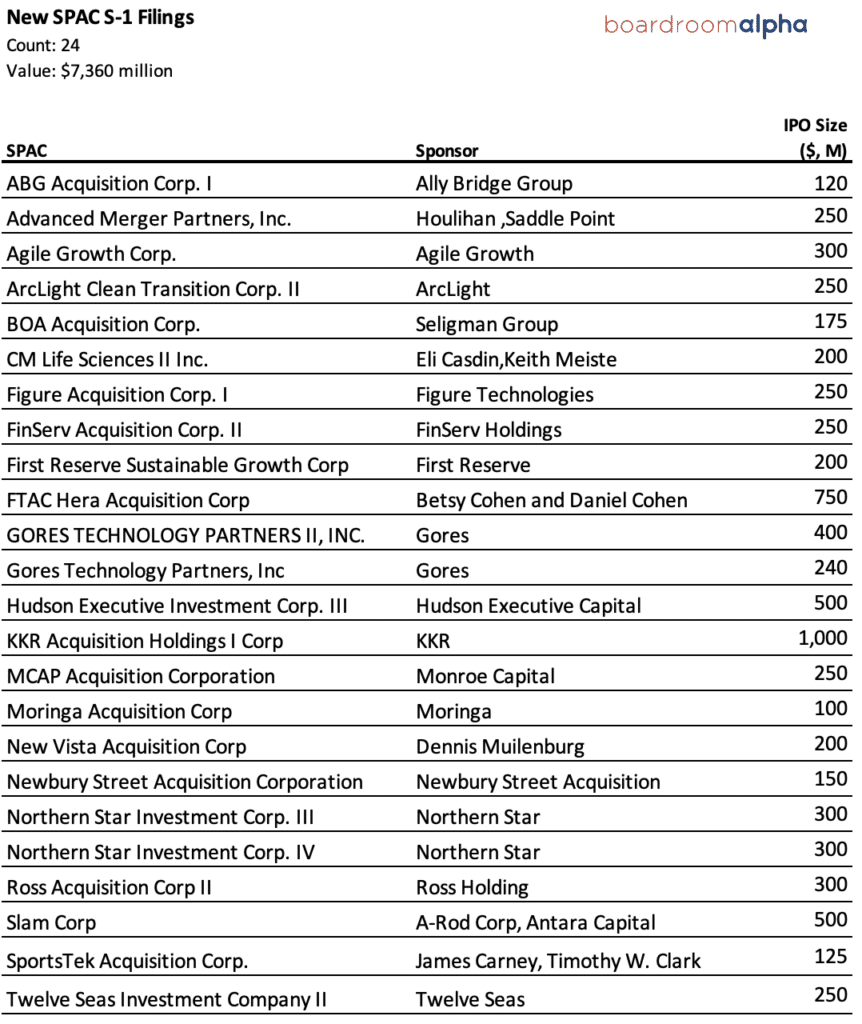 SPAC IPOs Priced This Week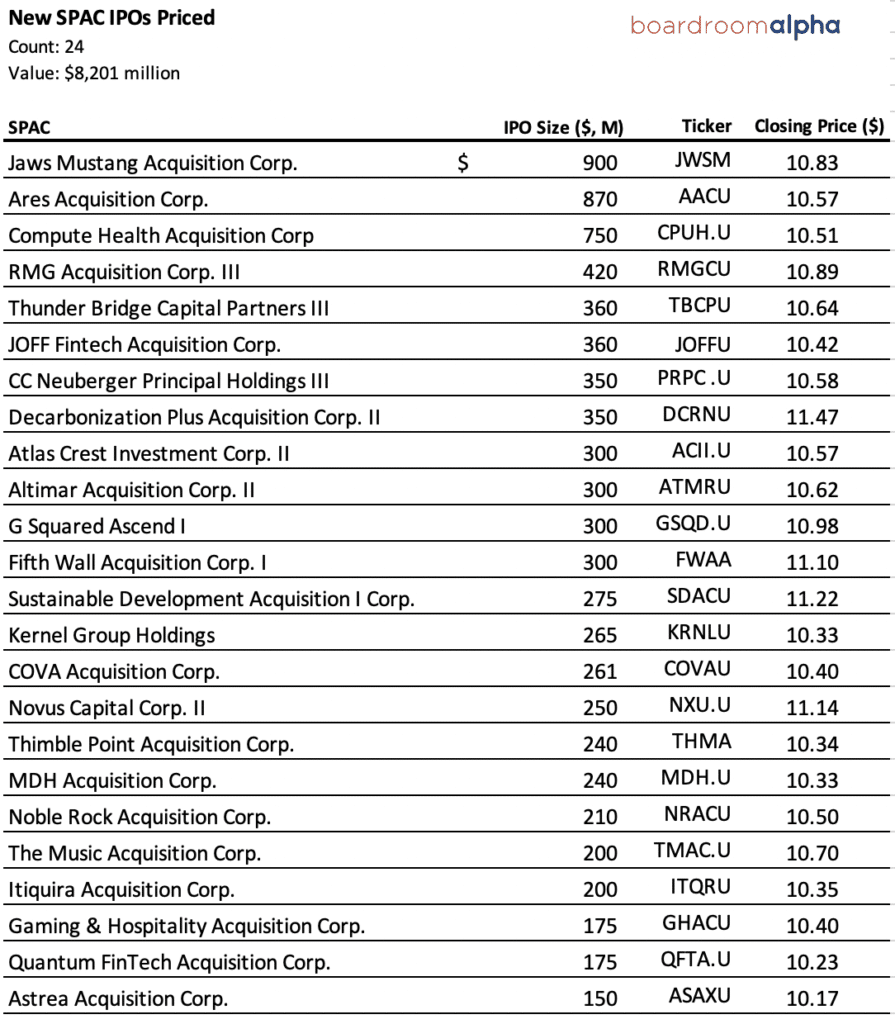 SPAC Merger Announcements
Next Week's Calendar
Merger Approval Votes
Feb 9 9:00am ET: INAQ meeting to approve merger w/ Metromile
Feb 9 10:00am ET: MCAC to approve merger w/ Playboy Enterprises
Feb 9 2:00pm ET: PANA meeting to approve merger w/ Nuvation Bio
Feb 11 10:00am ET: SBE meeting to approve merger w/ Chargepoint
Feb 12 8:00am ET: LGVW meeting to approve merger w/ Butterfly
Unit/Warrant Splits
Feb 8: GFX
Feb 9: BCYP
Feb 11: NSTB