Global Partner Acquisition Corporation II (GPAC) filed for an IPO, seeking to raise $250mm. The SPAC is led by CEO Paul Zepf, who, in addition to his GPAC responsibilities, serves on the management advisory board Towerbrook Capital Partners and is chairman of Purple Innovation (PRPL) (more on that later).
GPAC round 1 started back in 2015, when they raised $135mm in their IPO. 2.5 years later, it culminated in their acquisition of the aforementioned Purple Innovation, a mattress startup. The deal, announced in November 2017, valued Purple at an enterprise valuation of $894 million for a multiple 6.6x EV/IPO. After a slow start, share prices have skyrocketed in 2020, and are up ~192% since De-SPAC.
Zepf became chairman of the Purple's board this past summer.
Purple Performance since De-SPAC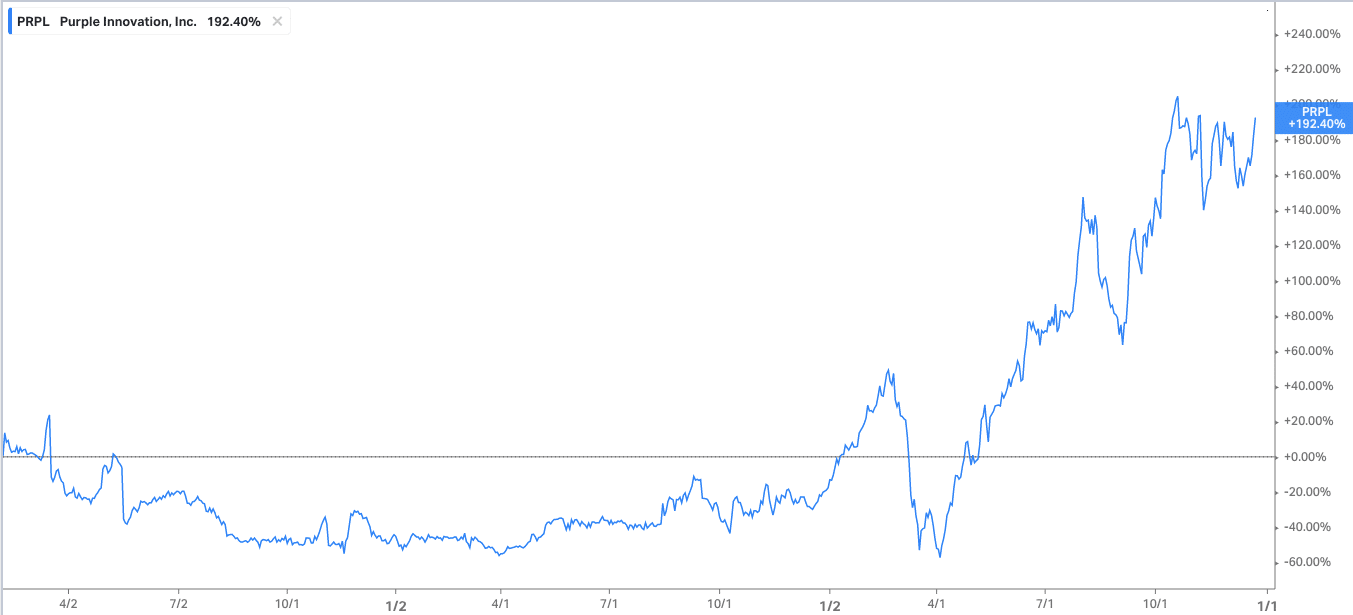 GPAC II
GPAC II's S-1 states they will target a company valued in-between $1B-$3B within consumer, food, branded products, e-commerce and retail disruptors or consumerization of healthcare. GPAC II is aiming for a company in an industry that is undergoing a "technology transformation".
In addition to Zepf, GPAC has a few returning members who were involved in GPAC I / Purple Deal. Pano Anthos (A-), Claudia Hollingsworth (A-), and Gary DiCamillo (B) all joined the board of Purple following the merger, and are back on the board of GPAC II.
Other directors to round out the slate include Jay Ripley , James McCann (B), William Kerr (A-), and Andrew Cook (D).
UBS and RBC Capital Markets are underwriters.
Take Away
By most measures, GPAC's first foray into SPAC land was a success, PRPL shares have remained elevated and supported by the public… not always the case with De-SPACs.
Prospective investors will look for GPAC to find another successful target, yet would likely prefer a quicker time to completion than the 2.5 years for GPAC I.