At this year's Annual Shareholder meeting, Netflix shareholders voted to approve the company's executive compensation plan. As we previously covered, Netflix stands alone with their unique method of compensation. The company exclusively rewards NEOs with a mixture of cash and fully vested stock options, with the stock options being especially lucrative given the company's stellar performance in recent years.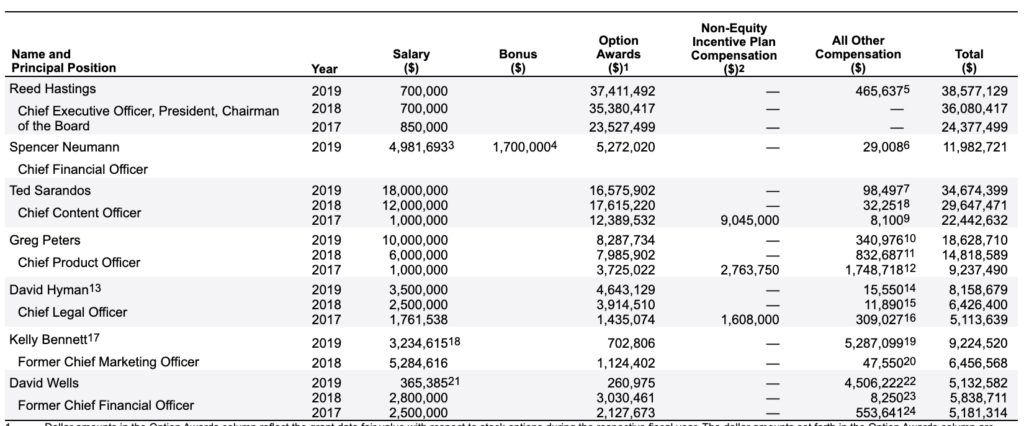 While the Netflix board is confident that this policy creates a mutually beneficial environment for shareholders and management, shareholders in the past haven't been as certain. At the 2019 shareholder meeting only 49.8% of voting shareholders approved the Say on Pay vote.
Instead of making fundamental changes to its pay structure, Netflix chose to increase transparency of how their system functions and why it's effective. This increased visibility seems to have paid off, as Netflix shareholders voiced greater support in the most recent Say on Pay vote, with 61.6% giving their approval. While an improvement, 61.6% isn't exactly an overwhelming endorsement.
It's also possible that the stock's YTD (6/16) gain of almost 35%, coronavirus and all, has put investors in no mood to complain. At least for the moment, shareholders and management appear to have reached a consensus, eliminating a possible headache for the Board.