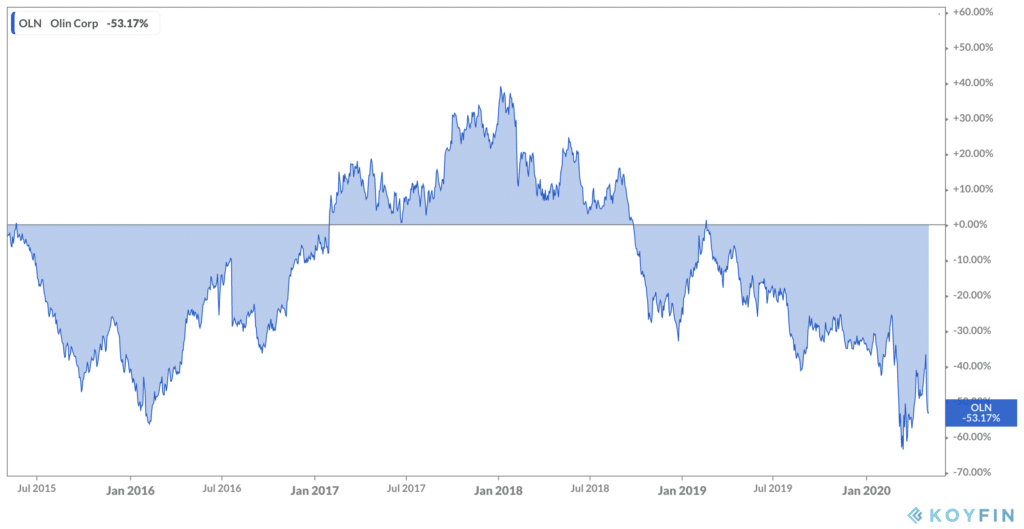 The shareholders of Olin Corporation (OLN), manufacturer of chemical products, have overwhelmingly approved a resolution to de-classify its board of directors. The change, passed by 98% of voting shareholders, means now that all current directors' terms will expire at the 2021 meeting, and annually going forward.
The company's director tenures were previously structured as classified (or staggered). Directors were elected in separate classes, and entitled to a 3-year term before requiring re-election at the annual meeting of shareholders. Olin's independent directors were each paid ~$200k last year for their services.

Classified boards have long been an issue of consternation amongst governance activists. They argue that the practice leads to board entrenchment and robs shareholders of their ability to continually assess a company's board. Proxy advisors and large institutional investors are increasingly taking a harder line on these issues, and voting down on proposals they deem as poor governance.
The change now assures shareholders their right to vote on each member of the board on an annual basis, going forward.
Board Composition
Olin's Board, while slightly larger than peers at 13 members (including its Chairman and CEO), is mostly in line with peers in terms of diversity and makeup.
23% are Female
31% have tenures longer than 9 years
18% are older than 65
In addition, the board has a Lead Director (Weiderman) put in place given its CEO is also the Chairman. Lead (independent) directors are generally viewed as a sound governance practice and helps non-executive directors to have a check on the power of its CEO.
More on Governance
ESG In-Depth: Proxy Voting Guidance from Key Institutional Investors