In 2020 women continued to make their mark on the business world, with executives like Jane Fraser and Linda Rendle making the leap to the top level of the C-suite at Citi and Clorox, respectively. Here are 5 other women who either became CEO in 2020, or were appointed this year for a later date. They're primed to shape the future of global business and leadership, and look out for what they may accomplish in 2021.
Kristin Peck (ZTS)
Kristen Peck (B-) became Zoetis (ZTS) CEO January 1st, taking charge at the beginning of an especially tumultuous year. Peck was an in-house selection, previously EVP and President of U.S. Operations at the animal-focused pharmaceutical company. Before that, Peck had experience in consulting and private equity at the Boston Consulting Group and Prudential. Peck has so far been successful as CEO, with shares up around 20% on the year.
Previous CEO – Juan Ramon Alaix (A), who had an annualized TSR of 23% for his 7 year tenure.
Board Gender Diversity – 31%, beating peer average of 28%.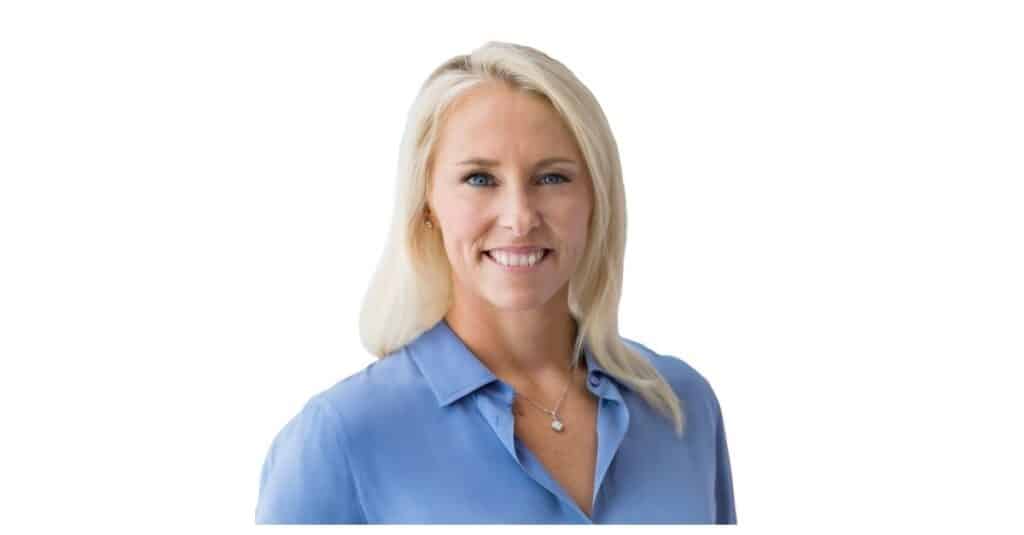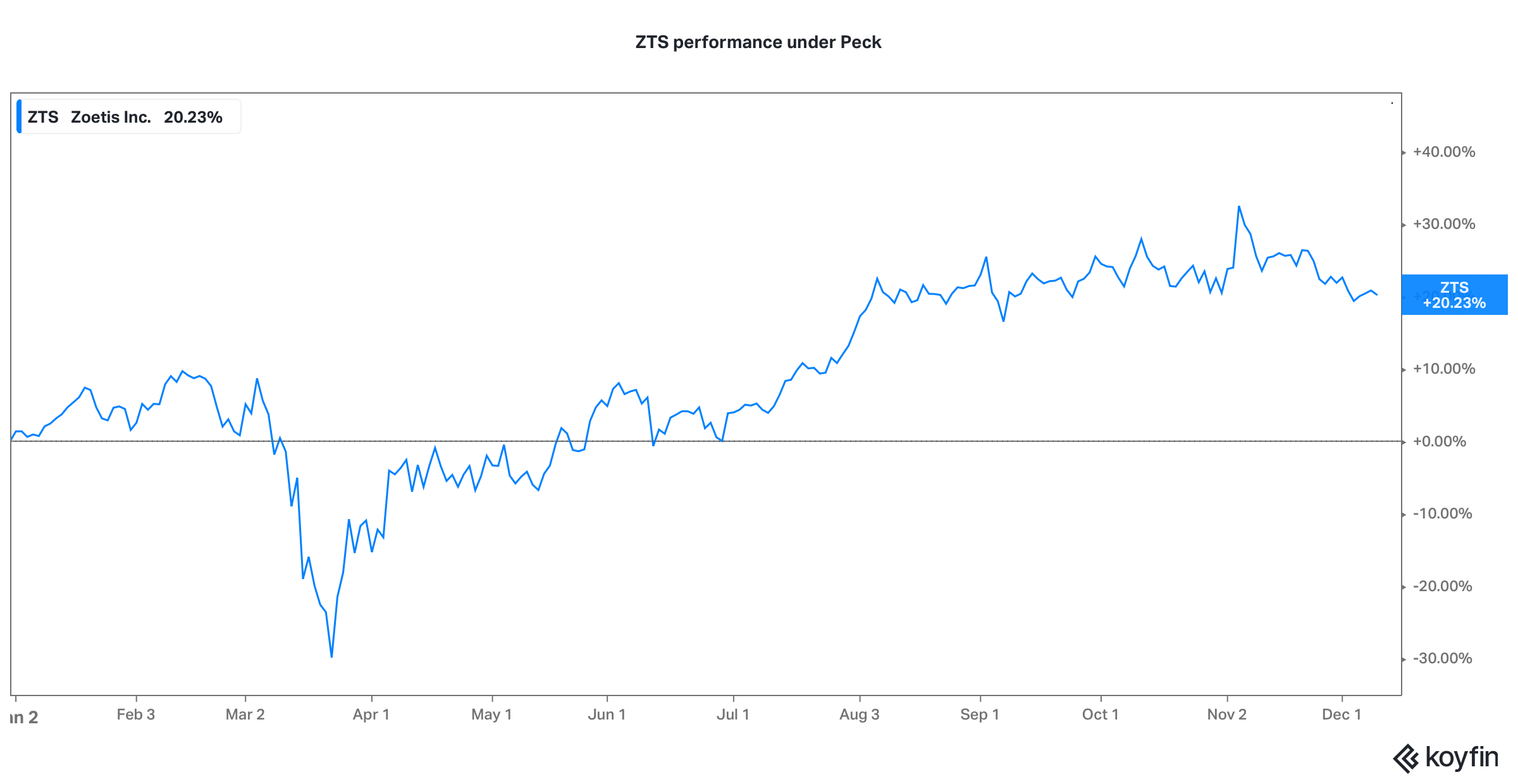 Jennifer Johnson (BEN)
Jennifer Johnson (C) became Franklin Resources (BEN) CEO February 11th. A 30+ year veteran of the global investment firm, Johnson most recently served as President and COO. Previously, she held important roles managing all aspects of the business, such as technology, strategy, and distribution. So far, shares have been flat under Johnson.
Previous CEO – Gregory Johnson (D), who had an annualized TSR of 5% during his 15 year tenure. Brother of Jennifer Johnson.
Board Gender Diversity – 30%, beating peer average of 28%.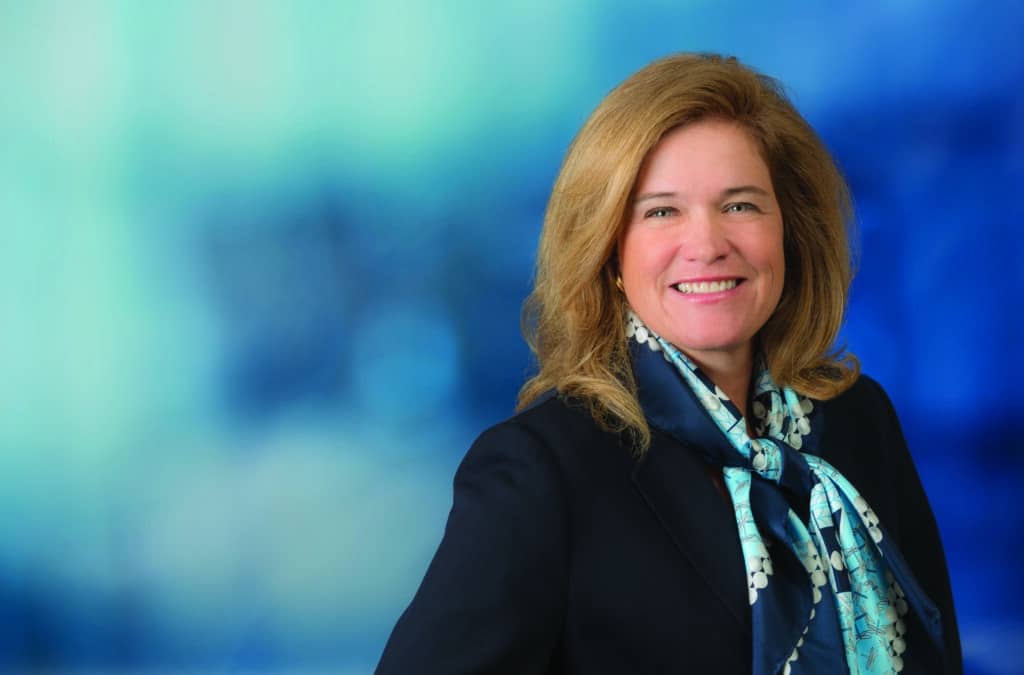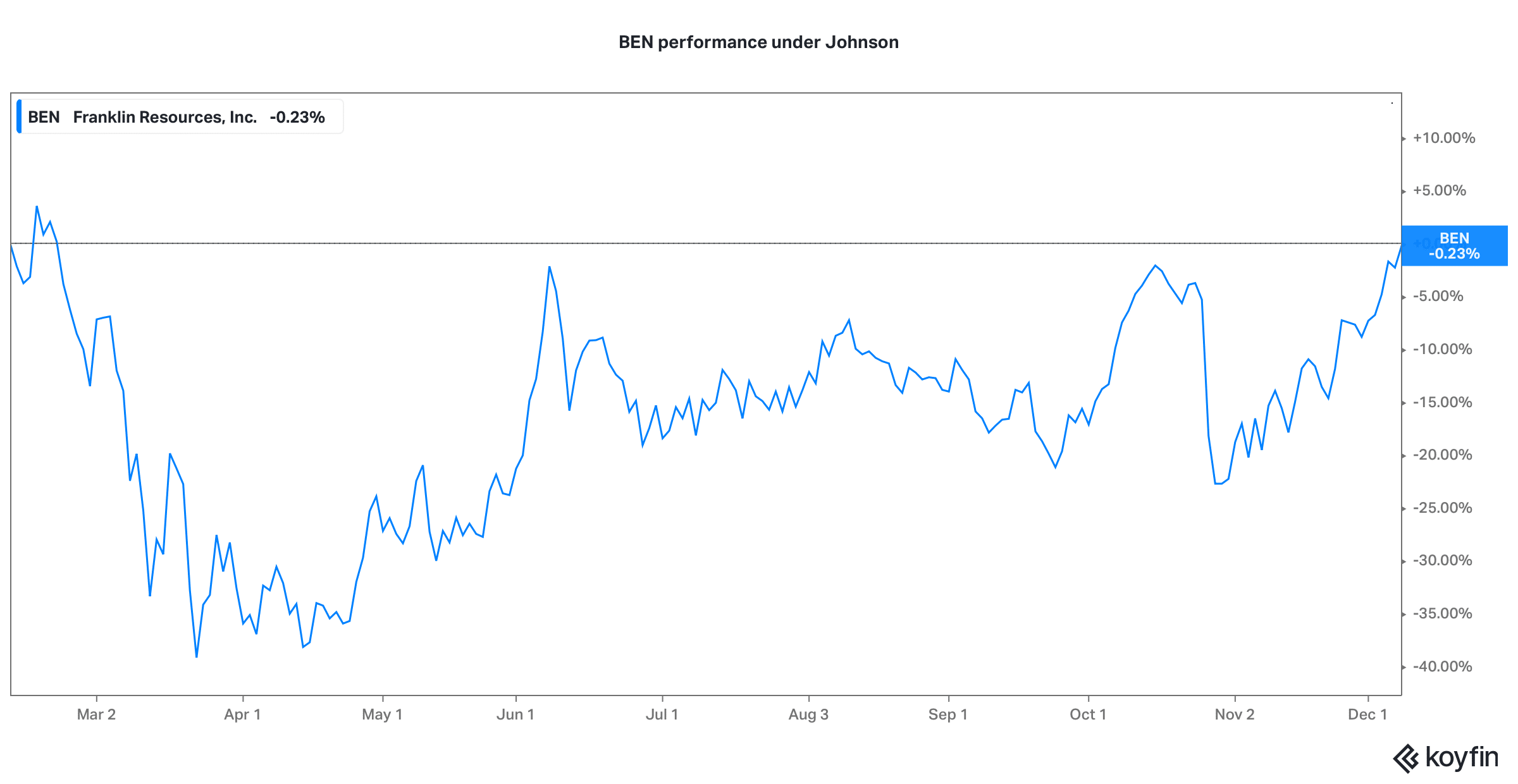 Carol Tomé (UPS)
Carol Tomé (B+) took charge at United Parcel Service (UPS) this past June. Tomé made her name via her 18 year tenure as CFO at Home Depot, during which she had an annualized TSR of 11%. She retired in 2019 to focus on being a corporate director, joining the boards of Verizon and Cisco to supplement her role on the board of UPS, where she has served since 2003. However, she was convinced by UPS to undertake the challenges of managing the delivery company amidst a pandemic, an abrupt change of plans. Her UPS tenure would be categorized as a success so far as the stock has rebounded from pandemic lows and up over 70% since she took the helm.
Previous CEO – David Abney (C-), who had an annualized TSR of 3% during his 6 year tenure.
Board Gender Diversity – 40%, well ahead of peer average of 25%.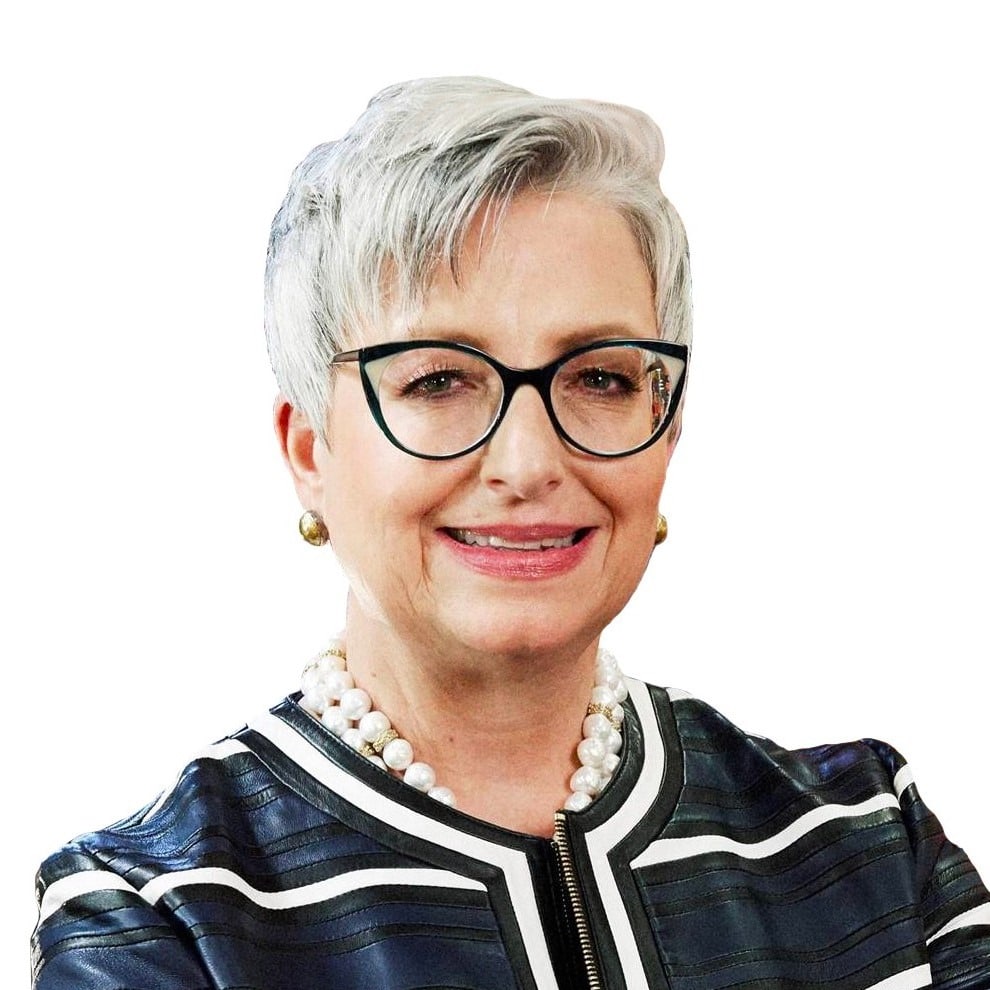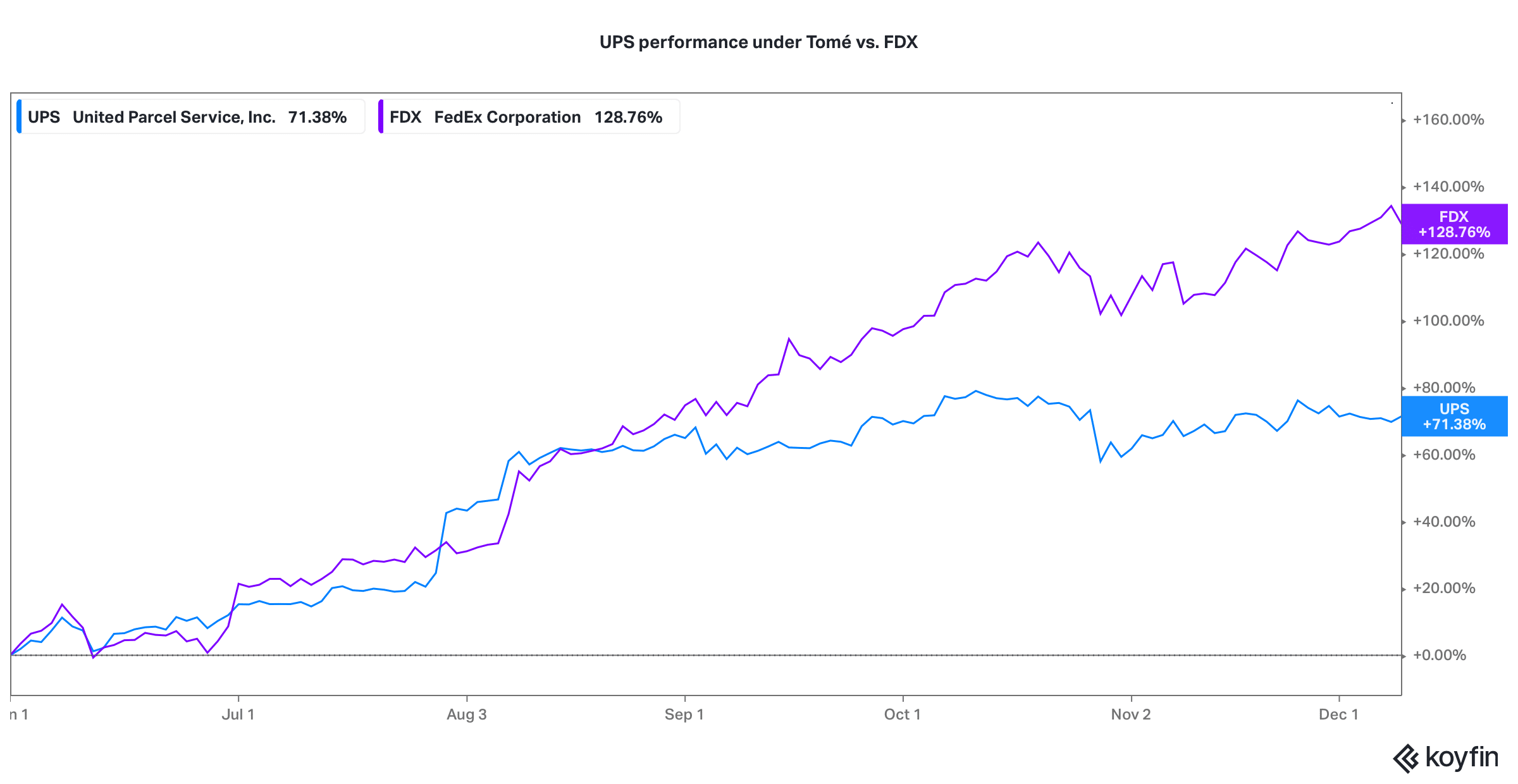 Lauren Hobart (DKS)
Lauren Hobart will take over CEO responsibilities at DICK's Sporting Goods (DKS) effective February 4th, 2021. Currently President of DICK's, Hobart has also been a director 2018, posting an annualized TSR of 28%. Hobart joined DICK's from PepsiCo in 2011, where she was responsible for a variety of strategic and marketing positions. At DICK's Hobart has been responsible for revamping e-commerce and marketing, an area where DICK's has seen great growth.
Previous CEO – Edward Stack (A), who purchased the company from his father in 1984. At the time, DICK'S consisted of two stores in upstate New York; today, there are more than 850 stores under the DICK'S brand. Widely regarded as one of the best in the business.
Board Gender Diversity – 27%, in-line with peer average. All female directors have been appointed recently (earliest 2019), suggesting this is an area of focus.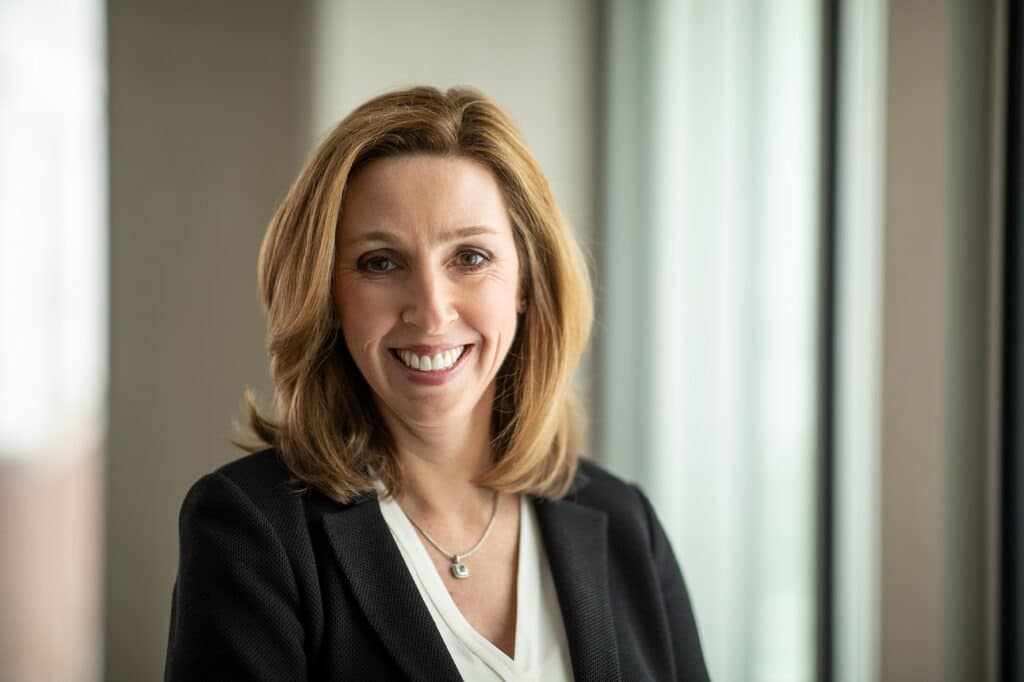 Patricia Poppe (PCG)
Patricia Poppe (C) will take over CEO responsibilities at Pacific Gas & Electric Company (PCG), effective January 4th, 2021. Poppe was previously the CEO of CMS Energy Corporation (CMS-B), a Michgan based energy and utility company. During her 4 year tenure, she had an annualized TSR of 12%. At CMS, Poppe was known for her development of clean energy initiatives, experience that will no doubt be invaluable as the world shifts towards sustainable environmental practices. Prior to CMS, Poppe worked at General Motors and DTE Energy.
Previous CEO – Interim CEO William Smith (C)
Board Diversity – 29%, inline with peer average.